Geordie Shore star Holly Hagan has revealed she was upset when she heard what her ex-boyfriend Kyle Christie had said about her on his exit from the show.
Earlier this month,
Kyle revealed he has quit Geordie Shore to look after his family
, after finding out his granddad is now terminally ill. Viewers had watched him leave the show after being given an ultimatum in Greece and were sad to hear he won't be returning.
Confirming his exit,
Kyle appeared to hit out at former flame Holly too, stating she thinks being on the show is more important that him
. He claimed Holly wasn't going to take part in the new series to support him, but later decided to change her mind and barely contacted him while filming. Holly tweeted that she had been "deeply hurt" by his claims and speaking to
Reveal
recently, she insists Kyle hadn't told the truth about her.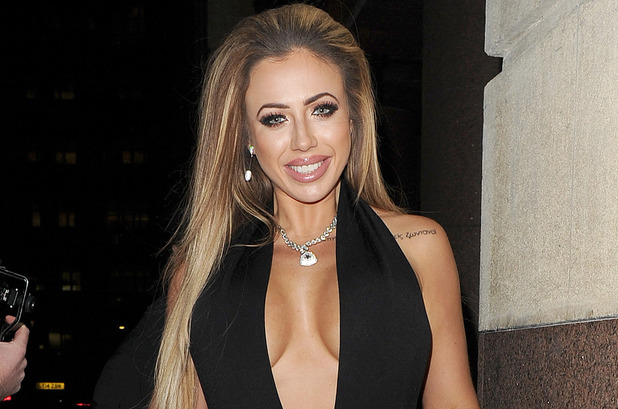 Kyle had said: "I love Holly, I always will, she's my best friend, but at this time the show is more important to her than me. She will not give up anything for the show, it's her baby, it's her life..."
He then added: "[Holly] wasn't going to do [series 12] because of my family and personal reasons, my grandfather is like her's, but then at the last minute she decided she needed to do it. I was looking after my family during the filming of series twelve and I was in touch with Holly a little bit, but she rarely got in touch."
"Series twelve picks up straight from Greece," he said. "Holly will say she's gutted I'm not there, but I don't think she was that ar*ed."
Responding to his comments, Holly exclusively told us Kyle had told her he understood her reasons for carrying on with
Geordie Shore's
new series.
"His family is the most important thing to him and my family is the most important thing to me," she said. "For me to actually go back into that series was something that I had to do for my family. I don't come from a very well off background, so I need to make sure I make money so that my family can have a better life. He understood that, so his comments did shock me."
Holly then hit back at Kyle's accusations she didn't speak to him during filming.
She continued: "I was away for four weeks, I know that's a long time, but I was allowed to ring him every three days. He decided he didn't want me to ring him anymore because it was hurting him too much, so when he said she barely spoke to me – that was his choice. He didn't want to speak to me."
Despite what Kyle may have said, though, Holly assured us she will always be there to support him.
"I understand that he's hurting with everything that's going on and I'll always be there for him," she added. "When I got back from Zante and he told me about his granddad, I was straight round - even after everything that happened in Greece."
She said: "I will always care for him, it did upset me the things that he said, but I can understand where it came from."
During
Geordie Shore's
current series, viewers watched Kyle break up with Holly, after growing tired of the couple's constant arguing. Days later she caught him kissing another girl and the pair came to loggerheads when Kyle then brought two girls back to the house.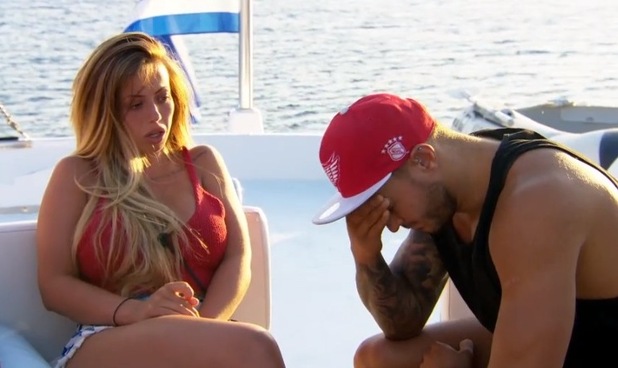 Their rows took their toll on the rest of the house and the rest of
the group told Holly and Kyle that one of them needed to leave
. Kyle decided it was him who had to go and Holly has admitted she still feels guilty that his trip ended early.
Since Greece, the pair seemed to work through their issues and had got back together. However,
Holly recently confirmed that she and Kyle had split again on Twitter.
She has since been pictured out with Kyle and when we asked Holly what the situation was between them now, it's clear things are pretty complicated.
She told us: "We weren't speaking, then we were, then we weren't... I'm a bit confused. We're not properly speaking, but who knows what will happen in the future?"
"We keep going round and round in circles," she admitted. "It's just normal for us now."
For exclusive competitions and amazing prizes visit Reveal's Facebook page NOW!