Geordie Shore star Holly Hagan has said there is no competition when it comes to herself and her BFF Charlotte Crosby.
The co-stars are going head-to-head after both releasing new fitness projects that are specifically targeting our derrières. While
Charlotte recently announced her second fitness DVD, 3 Minute Bum Blitz
,
Holly revealed she has created two new workout guides targeting both bums and tums
-
Holly Hagan's Booty Camp
and
Holly Hagan's Tighter Tummy in 20
.
Catching up with Holly recently, the 23-year-old exclusively told
Reveal
she and Charlotte had no idea they were both bringing out similar fitness projects, but that doesn't mean they will be trying to out do each other.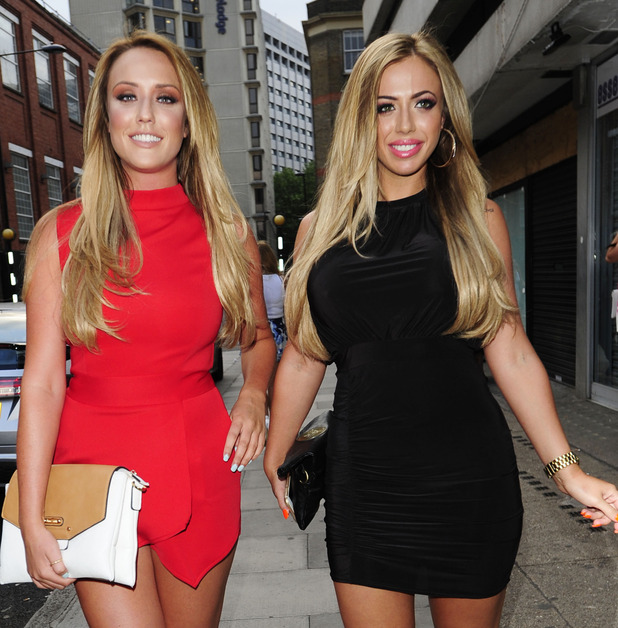 So Holly, you're new fitness guide Holly Hagan's Booty Camp focuses on bums, just like Charlotte's new DVD. Is there a bit of healthy competition now between you two?
It's a completely different area. She's got girls that are going to go out there and buy her DVD and yes some of the same girls may buy my fitness books and diet plans, but Char's is completely exercise related whereas I focus on food as well. There's no competition between us whatsoever, when we're with each other, we don't mention work, I didn't know she was bringing out the DVD and she didn't know I was bringing out the books, we don't speak about it.
Do you try out each other's guides when you're together?
I have actually tried Charlotte's DVD, the 3 Minute Belly Blitz – we did it a few times in Zante and that was brilliant and when people were asking about what food to cook, I was able to use the recipes from the Body Bible to make sure we were eating healthily and not just crap all the time!
So this time round you're targeting our behinds and our stomachs - two problem areas. Have these areas caused issues for you too?
Definitely. My stomach is my best area, but it does seem to be the area that tends to put on weight first. I know that a lot of people have different problem areas, so it's good to have different workouts designed to a specific area. It's not always just about weight loss, it's about toning up as well.
Is that why you decided to tailor your guides this time?
Yeah and the thing is with a lot of people on diets, you do tend to get bored really quickly. I wanted to do something that meant people could spice up their works and do different things, so you don't get demotivated.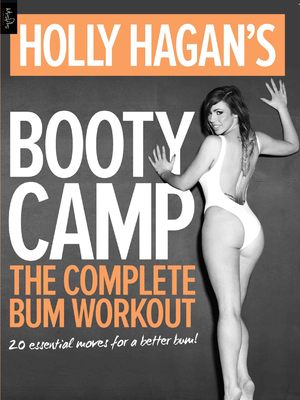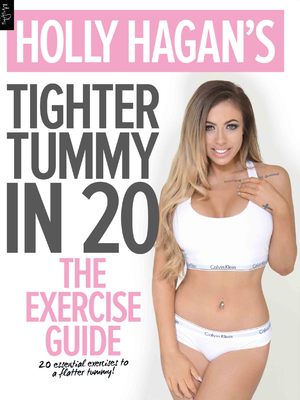 And what changes have you noticed doing them?
You know those kind of lines that you see on models that you never think you're going to see, they do actually start coming out. If you work at it, you can see those changes. If you're just going to do the gym and doing cardio, yes you will lose weight and feel great, but it's all about toning up and building muscle. If you don't have the muscle there, you're not going to get the definition.
You've got two new diet plans out too - Holly Hagan's 25 Low-Carb Meals and Holly Hagan's 25 Guilt-Free Desserts. What do you find harder to stick to? Eating healthily or going to the gym?
For me, I do find it quite easy to go the gym, but the diet side of it is quite difficult – which is obviously why I wanted to bring out diet books as well. I absolutely love carbs, so I wanted to create something where you were not exactly cutting carbs, but you're having something nice that is a healthy and low-carb meal. Eating chicken and veg everyday is completely boring, I have a massive sweet tooth, so I needed something that meant I could have a dessert everyday.
And how important would you say diet is to your regime if you're trying to get in shape?
They say 'abs are made in the kitchen and not the gym' – I 100 percent agree with that. The thing is you can go to the gym for as many hours in the day as you want, but you need the diet too. People are uneducated they think that eating a load of pasta is really healthy if you're using a low fat sauce, so it's about reeducating people about what they can eat and what's a nutritional benefit for you.
Do you have any advice when it comes to sticking to a cleaner diet and staying away from those cravings?
I think I'm the one person who can hold their hands up and say I literally fall off the bandwagon once every day. I do say, though, keep going. If you've had a bad day or a bad week, don't let it turn into a bad month. Think, right this is a new day, I'm going to get back on it. If you do have a few slip-ups, don't feel too bad about it. The slower you get to your goals, the longer the weight is going to stay off and the more achievable it is.
Since losing four stone over the last few years, you've managed to maintain your new shape. What keeps you motivated?
I've been having a bit of a bad week and last night, I watched Geordie Shore and I couldn't believe how good I looked. I'm probably half a stone heavier now, so I need to get back to that. Things like old pictures and looking how far I've come help. Taking selfies too, you don't realise how far you have come until you compare pictures.
And of course, there's always going to be the negative comments on the way you look on social media. What would you say back to the haters?
There's plenty of things to criticise me over other than the way I look at the minute, I've been going absolutely psycho on Geordie Shore – it's funny, I've actually seen the comments on my looks and weight decrease, I'm not sure if that's a good thing! But, I would say if you spend more time concentrating on your own goals then trying to bash mine, then maybe they'd get somewhere in life.
Holly has recently released two new fitness guides, Holly Hagan's Booty Camp and Holly Hagan's Tighter Tummy in 20, along with two easy-to-follow diet books (£7.99 each). For more information and to buy visit www.HollysBodyBible.com
For exclusive competitions and amazing prizes visit Reveal's Facebook page NOW!