Jacqueline Jossa
's fiancé Dan Osborne has shared a picture of their family Christmas tree, which has been adorned with his children's names.
The artificial frosted fir has both Teddy and Ella's monikers draped across its branches, along with twinkling lights and shiny baubles. Lovely.
Well, if Ella is anything like my daughter, she will have already had a good old go at pulling it down. About 56 times a day since they put it up, in fact.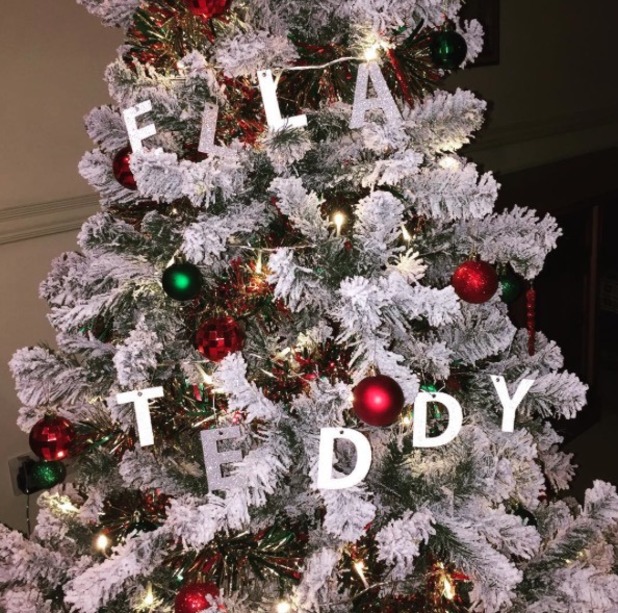 Basically, I've concluded that a beautifully decorated tree is like a neon sign to a baby. We see 'look but don't touch', they see "PULL ME DOWN. NOWWWWW!"
No matter how many toys I scatter around the lounge, Molly is either fixated on yanking that green metallic bauble down, along with the entire tree, or using the base of the standard lamp as a drum.
Still better than sticking her fingers in the socket though.
With one week to go until the big man arrives, the hubby and I have been doing everything possible to get Molly in the Christmas spirit. This translates to three visits to various Santa's grottos and umpteen trips to garden centres.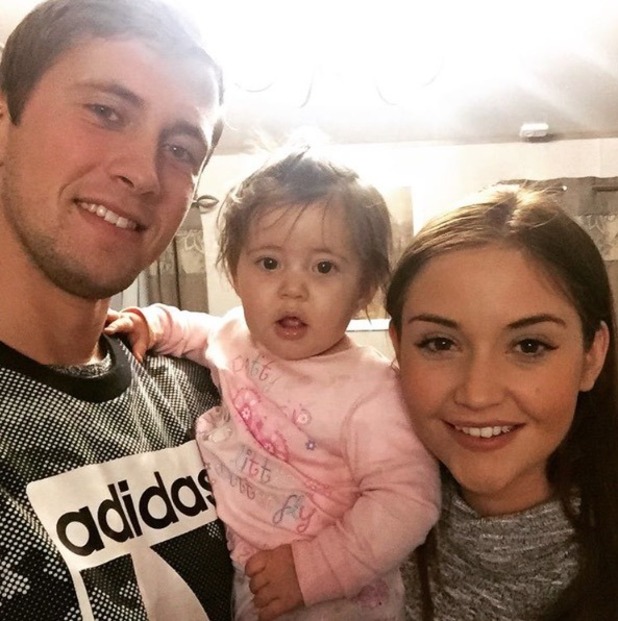 I'm beginning to wonder who exactly we are going for.
Last weekend, we took Molly on the
Swanage Railway
in Dorset along with my family. What a hoot, made even better by the shot glass of complimentary sherry and mince pie for the adults!
The wrapping has been put on hold for now. I mean, what's the point? The presents will only get
unwrapped
by a little person within 24 hours. The bowls of nuts are hidden away in the cupboard and the festive candle holders didn't even make it out of the loft this year.
I recently saw a rather amusing and COMPLETELY ACCURATE video of what Christmas is like with a baby. I'm guessing Dan and Jacqueline's tree looks identical to the one in this video, they've just chopped the bottom out of the picture...
Merry Christmas, everyone!
Watch the best video you will ever see of Christmas with a baby here: