Could she be the big winner?
Adele
has been confirmed as a performer at next year' BRIT Awards where no doubt she'll find herself nominated for a string of awards!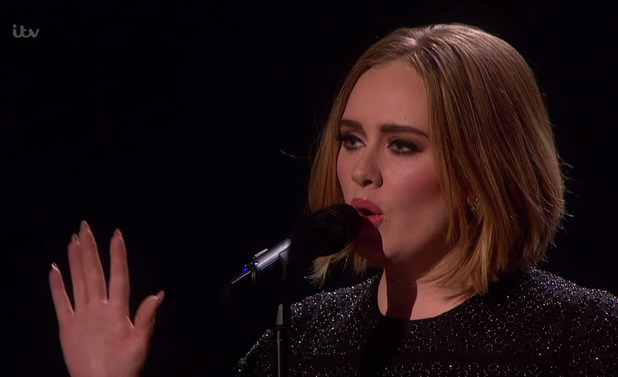 The 'Hello' singer will take to the stage at the music ceremony hosted by Ant & Dec in London on 24 February. Nominations are announced in January but what's the betting Adele's brand new album
25
is among the records recognised?
BRITS chairman Max Lousada said: "You couldn't get a bigger name in music right now. Adele is having an exceptional moment and the BRITS are delighted to be a part of her history, her present and future."
If you remember, Adele and the BRITS have a bit of history...
When she won back in 2012, she was merrily giving her acceptance speech for Mastercard British Album of the Year when host James Corden interrupted her as the show was running out of air time and Blur still had to perform.
Adele responded by waving goodbye to the audience and giving the finger.
James later told
The Jonathan Ross Show
: "She was actually incredibly sweet and understanding. It was just a shame that should happen."