Geordie Shore star Holly Hagan has admitted she still feels guilty that ex-boyfriend Kyle Christie had to leave Greece this series.
On the show, viewers are currently watching the cast travelling around Greece, however,
Kyle's time overseas was cut short as the group gave him and Holly an ultimatum that one of them had to leave.
Holly and Kyle, who actually split while filming in Zante, had frustrated their co-stars with their constant arguing, and as the rows took their toll on the house, viewers were shocked to later watch Kyle saying his goodbyes. At the time, Holly had argued her case for her to leave instead of him and admits she still thinks it should have been her.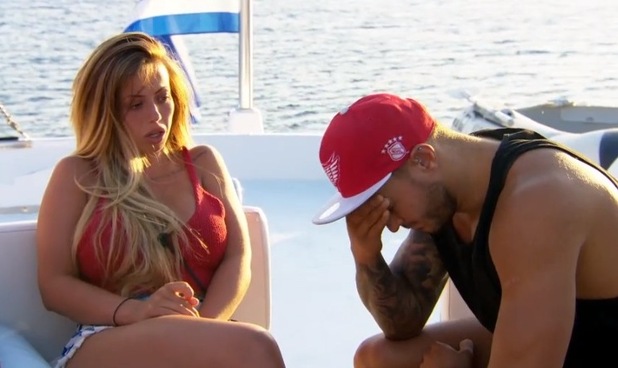 Speaking exclusively to
Reveal
, Holly recalled being given the ultimatum by the rest of the house.
Following the break up, viewers had watched Holly struggle to deal with her split and she admits it would have been better for her to have had some distance.
"It was a difficult thing," she told us. "I had been saying since the break up that I wanted to leave. I really needed to go and I wanted to go. I still think it should have been me that left."
Explaining why, Holly continued: "I was the one who was upset and I feel guilty about that every day. We've had to deal with so many things in that house and no one has ever been asked to leave - so why now?"
While viewers have seen some of the cast suspended from the house at times, fans have never seen the group actually tell one of their co-stars to go. And Holly insists, it shouldn't have gone as far as it did.
"I don't think anybody realises the extent of what it's done to me and Kyle," she added. "It was a really difficult situation we were put in.
"When we got back from Greece we did actually get back together, but things haven't worked out since. I will always love him and I'll always care about him, but I don't think that should have happened and it shouldn't have gone as far as it did."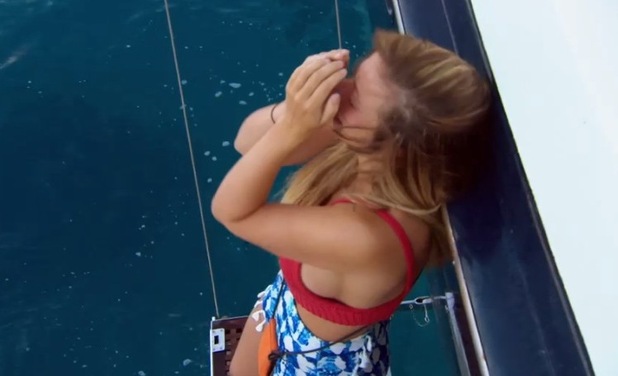 Holly's comments come after she recently confirmed her split with Kyle on Twitter. The pair had given their relationship another go following their initial break up, but later decided to split for the second time.
After calling it quits,
Kyle revealed he had left Geordie Shore for family reasons
, as his grandad is terminally ill. Explaining reasons for his exit, Kyle seemed to hit out at Holly too.
He claimed that she thinks Geordie Shore is more important to the 23-year-old than he is.
"[Holly] wasn't going to do [series 12] because of my family and personal reasons, my grandfather is like her's, but then at the last minute she decided she needed to do it," Kyle said.
"Holly will say she's gutted I'm not there, but I don't think she was that ar*ed," Kyle claimed. "I love Holly, I always will, she's my best friend, but at this time the show is more important to her than me."
On reading his comments,
Holly revealed she had been "deeply hurt"
and denied she wasn't bothered about Kyle not being there for the new series.
Holly has recently released two new fitness guides, Holly Hagan's Booty Camp and Holly Hagan's Tighter Tummy in 20, along with two easy-to-follow diet books (£7.99 each). For more information and to buy visit www.HollysBodyBible.com
For exclusive competitions and amazing prizes visit Reveal's Facebook page NOW!