Geordie Shore star Holly Hagan endured the wrath of Chloe Etherington after flirting with Scotty T, but she has insisted she will never go back there.
Before Chloe joined the show, along with Nathan Henry, in series ten, fans will remember it was Holly that had caught Scott's eye. However, that flirty friendship came to an end when she started to date their co-star Kyle Christie.
Out of respect for Kyle, Holly stopped speaking to Scott, but following her break up, it wasn't long before he made a beeline for her. Turning on the charm, he of course revealed he wouldn't say no to tashing on with Holly again - making Chloe see red. However, Holly has insisted nothing will ever happen with her and Scotty T and Chloe should take his affections for her with a pinch of salt.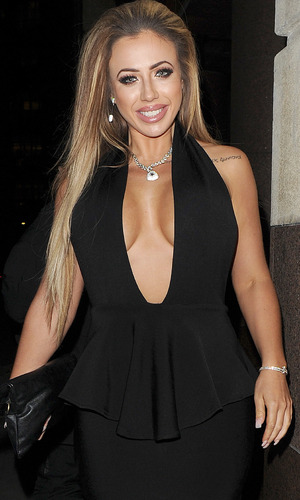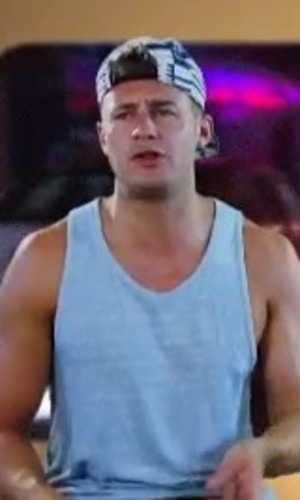 Speaking exclusively to
Reveal,
Holly ruled out any chances of her locking lips with Scott again.
She told us: "Scott is an absolute idiot, he's caused more problems by being the flirtatious idiot that he is, than anything I've ever known. At the end of the day, he is a massively flirty person, you should not take it as a compliment, that is just what he's like.
"When he started coming on to me, yeah I'd have a bit of a giggle," Holly admitted. "But I would never ever go there in a million years."
Their flirty exchange didn't sit well with Chloe, however, and claiming Holly knows how she felt about Scott (
she drunkenly told him she loved him
),
she confronted her co-star for flirting with him.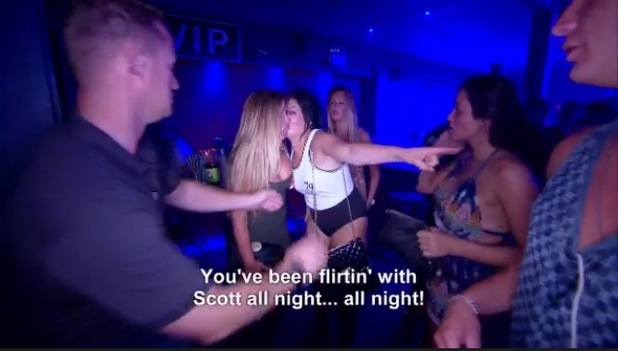 At the time, Holly was just as angry, slamming Chloe for having the "audacity" to accuse her of flirting with Scott, after she has just gone through a break up. Looking back on it now, though, Holly admits she knows where Chloe is coming from.
She said: "I can understand where Chloe is coming from because she's never ever seen me and Scott be friends because I never really spoke to him when I was with Kyle. But no, I would never, ever go back there."
And as for Chloe dropping the L-bomb, Holly isn't so convinced: "I don't feel like Chloe loves him at all. She's a 20-year-old girl who shouldn't be shotting the L word about.
"She's only slept with him once," Holly added. "And when you're not getting the attention of somebody you like, you'll say anything and do anything to get their attention."
Holly has recently released two new fitness guides, Holly Hagan's Booty Camp and Holly Hagan's Tighter Tummy in 20, along with two easy-to-follow diet books (£7.99 each). For more information and to buy visit www.HollysBodyBible.com
For exclusive competitions and amazing prizes visit Reveal's Facebook page NOW!