10 of the best moments from The Apprentice's interviews stage.
Yes, it's that time again and we just love it when the candidates are given a grilling from Lord Alan Sugar's trusty (and terrifying) advisors.
In last night's episode
Joseph Valente
, Vana Koutsomitis, Richard Woods, Gary Poulton and Charleine Wane all came under fire after submitting their business plans and boy did they burn.
Despite following the candidates around this series, Claude Littner returned to tear them and their proposals apart and viewers saw a new face, Linda Plant, head up the interviews too. It's safe to say her sassy remarks and cut-throat comments didn't disappoint, right?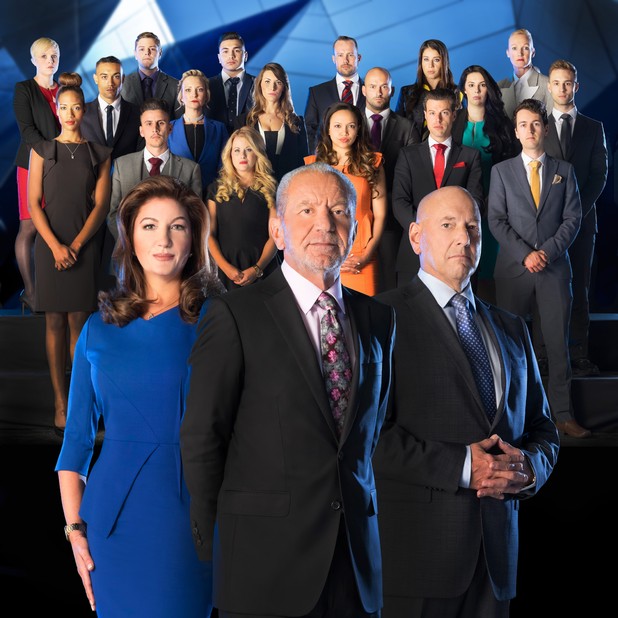 Here's our best bits...
1. Linda poking fun of Charleine's water-works.
Linda recalled Charleine getting all teary-eyed after both teams failed last week's healthy snack task, and if she thought she was going to get some sympathy, Linda had other ideas.
Linda seemed less than impressed that the thought of failure reduced Charleine to tears. She mocked: "How are you going to behave running a multi million pound organisation? You gonna cry?"
Patronising, much?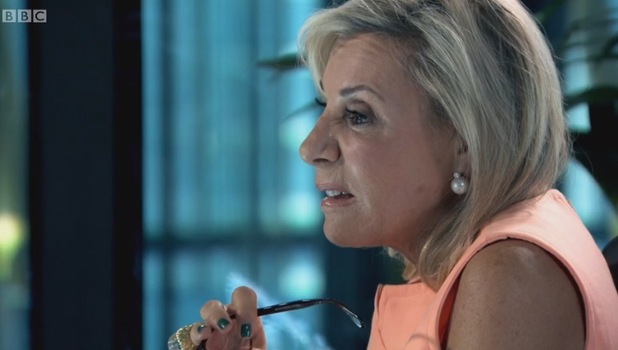 2. Gary's slightly big over exaggeration.
Gary bragged to manage over 600 people when handling huge budgets for his former company. He dubbed it as his greatest achievement in business. However, Mike Soutar smelt something fishy. Accusing Gary of embroidering the truth, he questioned Gary on his claims he led such a huge team.
"You were 600 people's bosses?" Gary: "No I wasn't their manager... but 600 people danced to the tune of my development programme."
And just to bring his point home even more, Mike then revealed: "Your reference when you left said you were only in charge of three people. What happened to the other 597?"
Awks.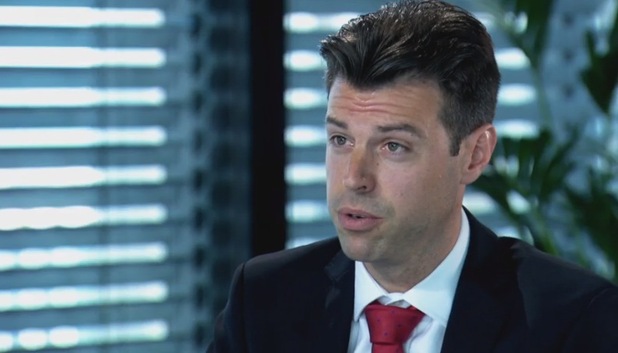 3. Joe being tested on Lord Sugar.
He was dubbed as the man to bring the truth out of the headlines and Mike pulled out all the stops to catch Joe out on his love for Lord Sugar.
In his plan, Joe had said that he hadn't slept for weeks after reading Lord Sugar's book. Telling him it was the "most blatant attempt to butter Lord Sugar up that he has ever heard".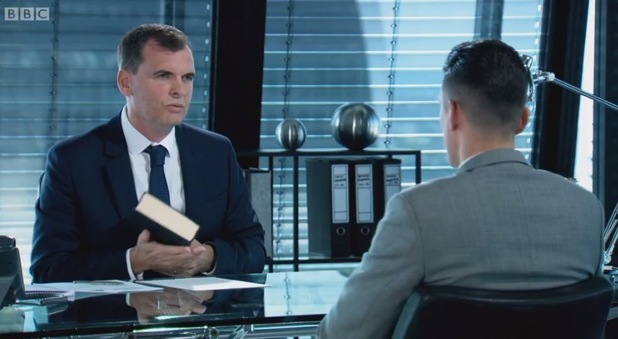 Giving Joe the chance to prove him wrong, though, Mike then pulled out a copy of Lord Sugar's book and tested Joe on its contents (genius, right?). He asked Joe three questions, 'How old was Lord Sugar when he founded Amstrad?', 'What was the first commodity he bought and sold?' and 'Who was his first employee?'.
Still, it proved no biggie for Lord Sugar's number one fan Joe and he knocked it out the park. '19', 'Car parts' and 'His father' - As all round.
4. Claude's face.
Oh, Claude. It says it all, really?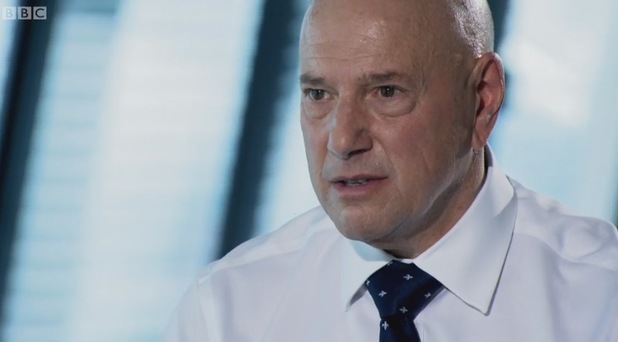 5. Richard's polka dot socks.
Anyone else spot these little red numbers? While trying to seriously explain his business to Mike, viewers were a little sidetracked by Richard's choice of socks. Teaming his sharp suit with a polka dot pair, we couldn't help but have a little giggle.
Still, props to jazzing up that corporate style!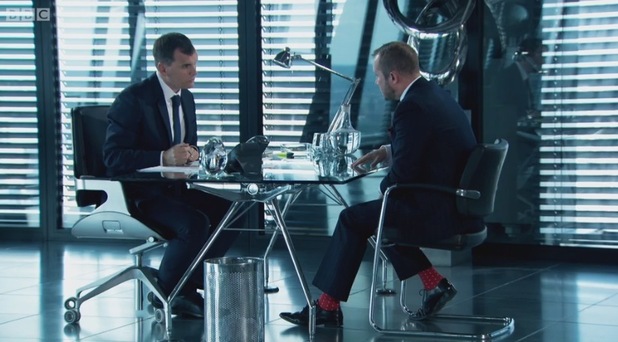 6. Richard getting busted.
Oh, Tricky Dicky. He should have seen this one coming.
Everybody knows you can't use information from an already established company in your business plan, so just what was Richard thinking when he copied an entire graphic from his already running company and proposed it for his new one with Lord Sugar?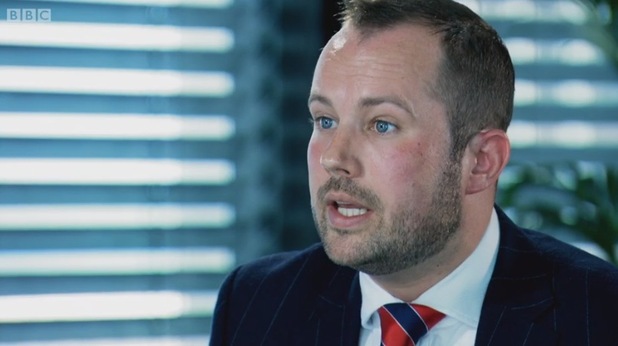 Of course, nothing gets past Mike and he was quick to call Richard out for trying to pass off his old graphic as original and new: "So this concept is unique? It's not unique at all, though, Richard, is it?"
Delivering that killer line, Mike then revealed: "You've already posted this on social media before. What you're trying to sell to Lord Sugar as a completely unique approach, isn't."
Social media, you gotta love it!
In Richard's defence, though, this was a "positive thing". It has been tested and has a track record to work forward, right? No, Richard, no. As Mike said... You've been rumbled.
7. Joseph romancing the interviewer.
Claudine Collins wanted to get to the bottom of Lord Sugar's nickname for Joe (aka Valentino) and asked him why he thinks Lord Sugar calls him that. His response? "Because my surname is Valente, the Italian and then I'm a bit of a romancer."
A romancer? She wasn't convinced. Asking Joseph if he really was, he nervously replied: "I like to think so."
Yup, she still wasn't convinced.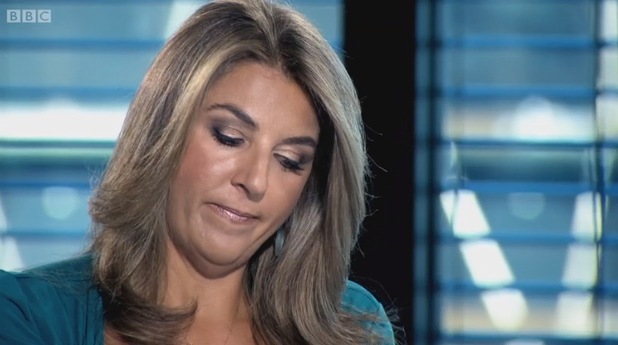 8. Linda slamming Richard.
Poor ol' Richard wasn't having a good time of it after Mike's big reveal and Linda really hit home when it came to her chance to talk to him.
Linda picked up on the fact that Richard had ironically referred to himself as a "trailblazer". She questioned: "What is a trailblazer? Isn't that someone who does something first? You haven't done anything first have you Richard? Ever."
Eek.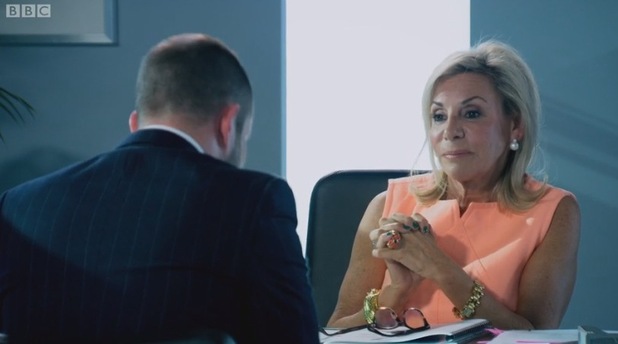 The icing on the cake was Richard's escalated figures. Slamming the numbers he had listed (Richard claimed he was going to make £3 million with his marketing company from £17,000), Linda said: "It is bullsh*t, I think it's bullsh*t. I think you're the type of guy who feels they can write a lot of bullshit and think you can get away with it."
Admitting defeat, Richard told her: "I think I'm agreeing with you."
Doh.
9. Linda slamming Gary.
See, there's a theme here, isn't there? No nonsense Linda didn't hold back when it came to her opinions of the candidate's business plans and just as she shut down Richard, she made sure to put Gary in his place too.
Not convinced his events company that would specialise in virtual parties (bringing guests from all over the world together with technology) would work, she slammed: "You're just a mobile disco. You're far from a global event planner... It's nothing special."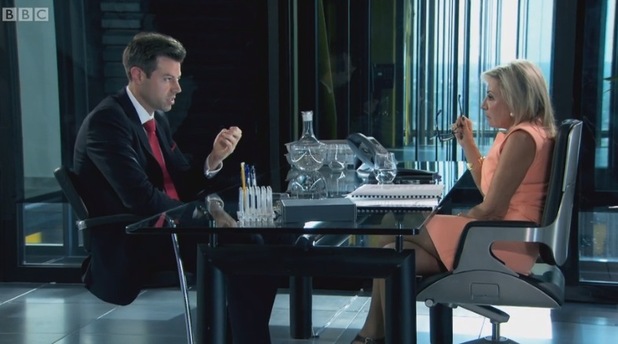 And when Gary tried to convince her it was going to revolutionise the market, she landed one last punch. "I don't think it is."
Ooo, burn.
10. Richard feeling the strain.
Four interviews, four intense grillings and four major bouts of the sweats, our candidates were feeling the strain.
No one more so that Richard, thanks to poaching from his company, and he pretty much summed up just how much the stress of it all had got to him. Curling up into a ball on the couch, he went from a man to a boy and cried: "I want my mum!"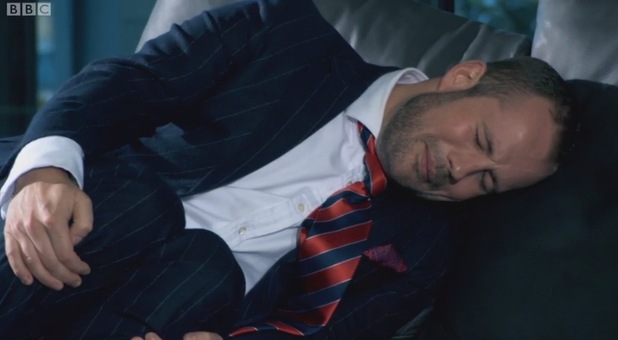 A triple firing followed that sadly saw Richard, Charleine and Gary say their goodbyes to the boardroom for good. Congrats to Joe and Vana for making the final!
May the best businessman or woman win!
For exclusive competitions and amazing prizes visit Reveal's Facebook page NOW!