Katie Price is currently appearing in pantomime - and we've complied her funniest moments after taking a seat in the audience!
Katie, 37, stars as wicked fairy Malevolence in
Sleeping Beauty
and has been making headlines both on and off stage at the New Victoria Theatre in Woking, Surrey.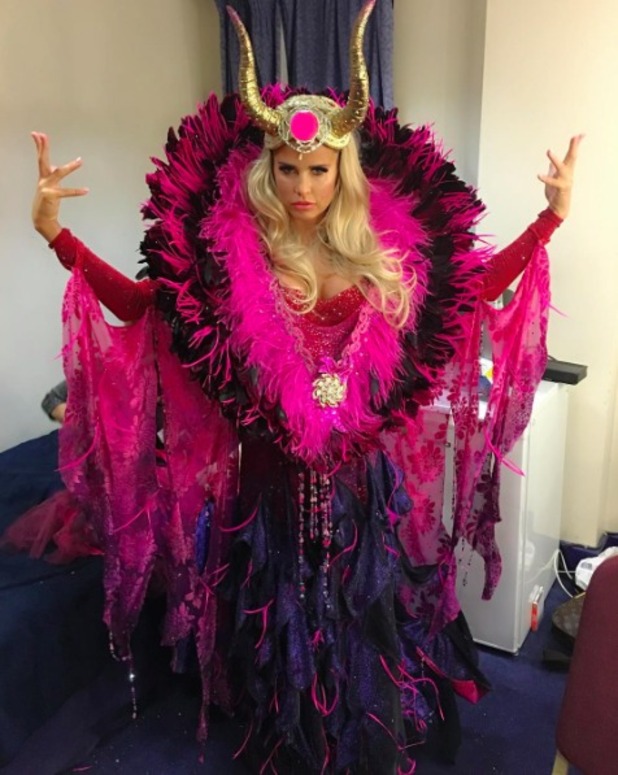 Not only have
Katie and her daughter Princess been causing a stir with matching make-up backstage
,
the former glamour model has also made quips to the audience about her three marriages and two divorces
.
Here are her other highlights!
Katie almost tripping on her elaborate frock...before styling it out
Strutting around the stage in a rather elaborate costume, Katie almost tripped on her long feathered train on more than one occasion. But like a true pro, she kicked her huge skirt out of her way with her stilettos and got on with the job in hand. Let's face it, this is the woman who wore
that
bright pink tutu-come-gown-come-meringue to marry Peter Andre.
Katie bays the crowd
Katie - formerly known as Jordan - is a marmite character. Some love her, some loathe her. Being used to jibes from Twitter trolls, Katie actually encourages the baying crowd to boo her as loud as possible while she's on the stage. And it's very clear she is enjoying every single moment. Well, it is panto after all!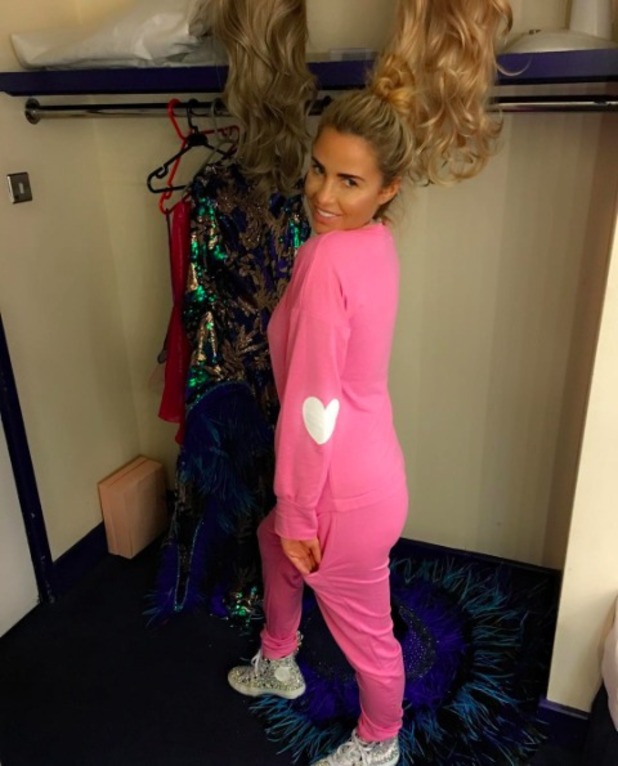 Katie has a reality check
Katie likes to remind people what she is famous for - even while in panto. She talks about her new beauty range and stints on both
I'm A Celebrity...Get Me Out Of Here!
and
Celebrity Big Brother
. At one point, she declares: "I've got half-an-hour free, I'll write another autobiography." Even the pantomime dame remarks that Katie - who has had her boob size reduced in recent years - has smaller "breasticles" than 'she' remembers.
The catchphrase is Priceless
Never underestimate the Pricey. We've heard those words uttered from Katie's mouth
a lot
and she hasn't let it drop for her stint on the stage. The star has simply tailored it: "Never underestimate Malevolence," she declares, on more than one occasion.
She's a man-eater
Katie has had a string of high profile relationships and married third husband, Kieran Hayler, in December 2013. But does that mean she doesn't have eyes? No! Katie's character sets her sights on Prince Charming, Basil, in the panto, locks him in a cage and refers to him as her 'toy boy'. Thankfully, it's nothing like her marriage to Alex Reid.
If you can't sing in panto, when can you?
The best moment has to be when
Katie bursts into a rendition of the Eurythmics' hit 'Sweet Dreams'
Well, we say 'burst" in the loosest of terms. Something tells us she may have been miming... But don't worry, Katie shows off her true vocal talents in the second half and sings Little Mix's 'Black Magic'. Live.
Katie is starring in
Sleeping Beauty
until 27 December.