Eamonn Holmes and Ruth Langsford in Celebrity Big Brother? Yes please!
Emma Willis
has named the famous husband and wife as her top choices to enter the
CBB
house as she thinks they'd be "fascinating" and wonderful to watch.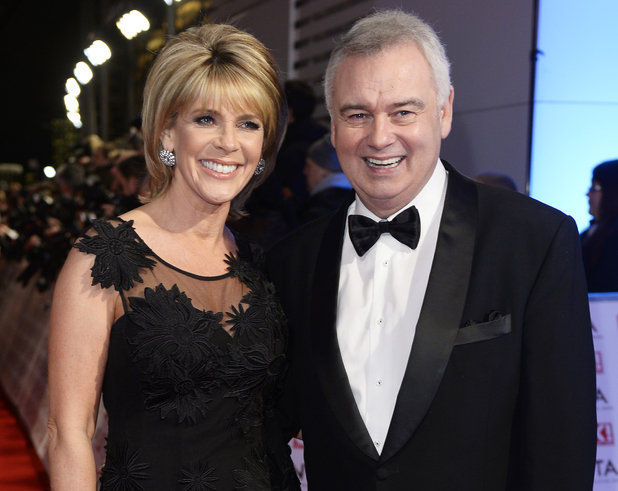 Speaking about her dream housemates, she said: "They are my ultimate couple to go in there. I know them quite well personally, and I've been around them as a couple, and I love watching them in a social situation. I can't stop watching them on television. I find their dynamics as a couple quite fascinating. People say, 'Ooh, they're always having a pop at each other', but they absolutely adore one another. They are so in love."
We all know Eamonn is a big
CBB
fan and has appeared in the house before during tasks. Perhaps one year he'll make the move from guest to full time housemate!
But what would happen if Emma went in with hubby Matt?
"We'd be fine as a couple, but I think we'd be boring TV! We'd be terrified, so we'd just sit in a corner going, 'Oh my God, what are we doing?' Matt would go out of his brain with boredom, because he always has to have something to do. And I would probably be my normal, nosy, Big Brother-loving self, asking lots of questions. But I don't think that would happen!"
As for other dream housemates, she said there is just one person on her list now: Richard Madeley!
"I just want to watch him permanently. He'd be amazing! I'm friends with his son, Jack, who is the young image of him, down to the way he talks and carries himself. I just adore Jack, so to meet and watch the original version, I would find that captivating. He has this pure honesty where he just says whatever he thinks. Not many people do that, in such an innocent way."
Celebrity Big Brother: Live Launch, Tuesday 5th January at 9pm on Channel 5