Geordie Shore star Holly Hagan has said she always knew Charlotte Crosby and Gary Beadle would rekindle their romance.
Last week, the pair were caught kissing (thanks to Holly's cheeky Snapchat) and have since continued to flaunt their relationship for photographers on recent nights out.
Newly single Gary has said things are going "really well" between himself and his co-star now they have picked up their on/off relationship and chatting exclusively to
Reveal
, Holly admits she always knew it would happen.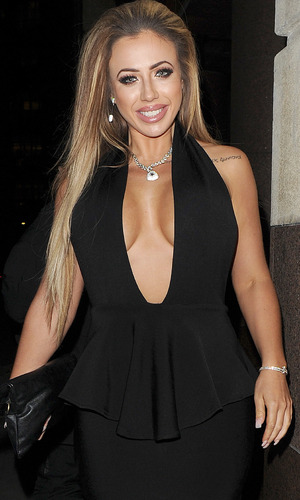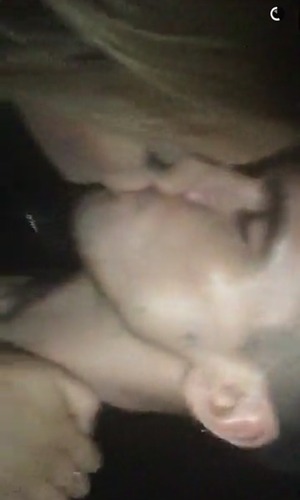 It was actually Holly who sent Twitter into a frenzy after
sharing a Snapchat that showed Charlotte and Gary kissing on camera.
Geordie Shore fans have been rooting for 'Chaz' to get together since series one of the show and instantly shared their hopes that Gary and Charlotte may make things official this time round. At the time,
Charlotte and Gary had seemed a little embarrassed about drunkenly locking lips
, while Holly simply tweeted the morning after: "Whoopsie."
Taking full responsibility for letting the cat out of the bag, Holly told us: "I felt like that was all my fault!"
Although, she did add that Charlotte and Gary had both given her the go ahead to post - albeit drunkenly.
She added: "I did actually ask them at the time. I know they were absolutely hammered, but I saw it and was like, 'sh*t you are kissing on my Snapchat do you want me not to put it on?'
"But they were like nah we're not bothered. To be honest, they were papped kissing each other a day later anyway... it was always going to happen wasn't it!"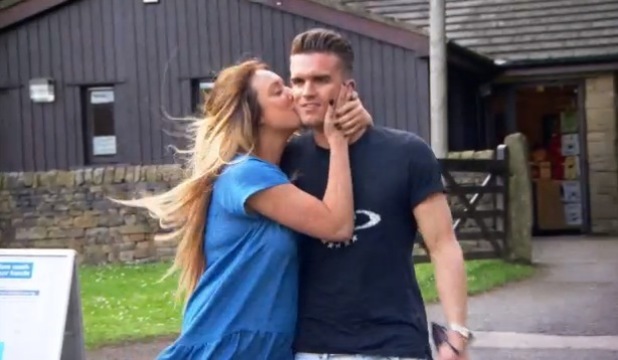 To Holly, seeing Gary and Charlotte together is old news. The co-stars have continuously been linked since starting out on the reality show four years ago, but never quite made it as a couple thanks to Gary's tendency to look elsewhere.
Fans will recall Charlotte telling Gary early on into the show she loved him and then breaking down in tears when he told her he didn't feel the same. However, their hopes for the pair getting together were reignited when Charlotte and Gary went on their very first date in series nine. Although, sadly, things didn't work out.
Char has since opened up about how she was "stupidly in love" with Gaz in her autobiography
and hit out at the 27-year-old for the way he had treated her.
We asked Holly if she was wary about Charlotte going back there again, but she told us she was letting her friends make their own decisions.
"I'm completely letting them get on with it. They go round in circles so many times, if something happens and someone gets hurt, then I'll be there for them. At the minute, I think they are both having fun, but if it does go too far then I'll be a shoulder to a cry on like I always am."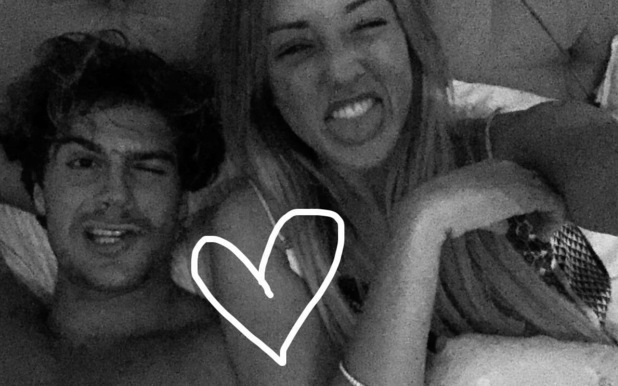 Charlotte had caused a bit of controversy when she kissed Gary recently, as she had been dating
Love Island
star Max Morley at the time.
On hearing about the smooch,
he hit out at Charlotte and called her a "mug" for going back to Gaz.
Max said: "Gary clicks his fingers and Charlotte comes running back. [He] uses Charlotte like a piece of string. She's a mug for going along with it... She knew what she was doing, I'm not stupid."
He also added that
Charlotte was "jealous" of Vicky Pattison's I'm A Celebrity win
and her kiss with Gaz was a way of her stealing back the limelight. His comments led
Char to say she was "glad" she kissed Gary,
but Holly doesn't think Max was being unfair over the way he reacted.
"To be honest, I don't think he was unfair, he was obviously really hurting her and really liked her," she admitted.
"They had been spending quite a lot of time together, so I completely understand where he is coming from," Holly said. "At the end of the day, though, Charlotte technically was single. So there isn't really much that he can do, but if the shoe was on the other foot, she would be upset.
"I most definitely would be, so I can understand. What will be, will be?"
Holly has recently released two new fitness guides, Holly Hagan's Booty Camp and Holly Hagan's Tighter Tummy in 20, along with two easy-to-follow diet books (£7.99 each). For more information and to buy visit www.HollysBodyBible.com
For exclusive competitions and amazing prizes visit Reveal's Facebook page NOW!