Ex On The Beach 4 will see Geordie Shore favourite Scott Timlin joining seven other brand new singletons as the Tablet of Terror touches down in Portugal.
Yep, you heard right.
Ex On The Beach
is back for yet another series and this time round we have a whole new bunch of girls and guys who mistakenly think they have jetted overseas to find love.
Think again, people. You're about to be reunited with a few blasts from the past instead...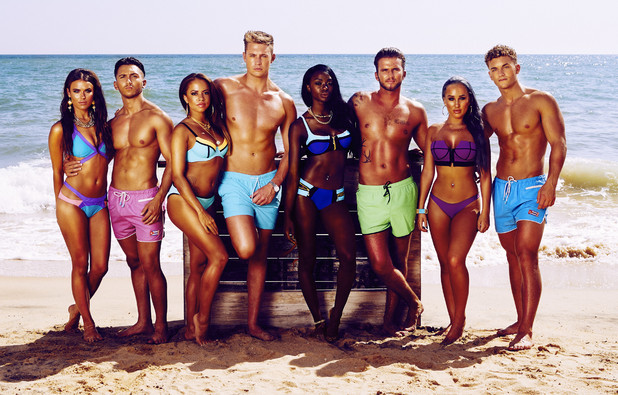 Ahead of
Ex On The Beach
returning to our screens next month, MTV has given us a first look at who will be falling victim to the Tablet of Terror this time round. Rather them, than us!
From reality star
Scotty T
to a glamorous playmate and an aspiring rapper, we've got every hope that our new singles are going to cause a stir - especially when they realise their loved-up vacay is actually the holiday from hell.
Fancy catching up with your ex? Nope, didn't think so.
Meet the new faces: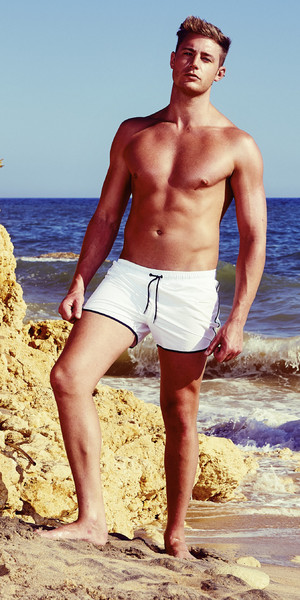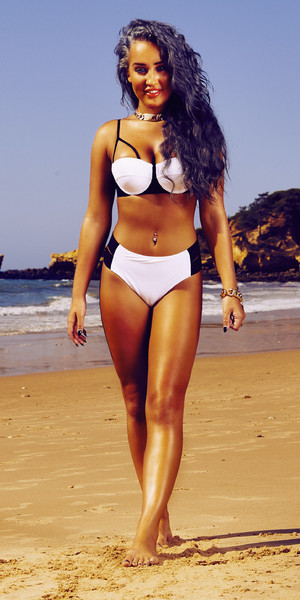 Scott Timlin (aka Scotty T)
As always, the
Ex On The Beach
villa wouldn't be the same without a familiar face to kick things off. From Vicky Pattison to Gary Beadle and Charlotte Crosby, the
Geordie Shore
stars can't keep away from
Ex On The Beach
and this time round, Scotty T will be repping the Buck Squad overseas as he has signed up for the show.
Speaking ahead of his debut, Scott reckons he will be a "diamond" on the show as he "loves having fun","loves girls" and "loves sh*gging". What a charmer.
He's no stranger when it comes to winning over the ladies and with a shed load of exes behind him (including some of the
Geordie Shore
girls), it sounds like he better keep looking over his shoulder throughout his stay.
Helen Briggs,
She's got her own business and looks slightly like a mermaid with her luscious long locks, but will Helen find the right guy for her on
Ex On The Beach
? If she does, she's hoping they come with plenty of tattoos, as she loves a bit of body ink on a guy. She has a slightly eccentric style and is hoping her clumsy nature will warm the hearts of any potential love interests.
Scotty T's first impression:
"Helen, she's really, really pretty. Amazing body, but I think her brain is actually a sponge."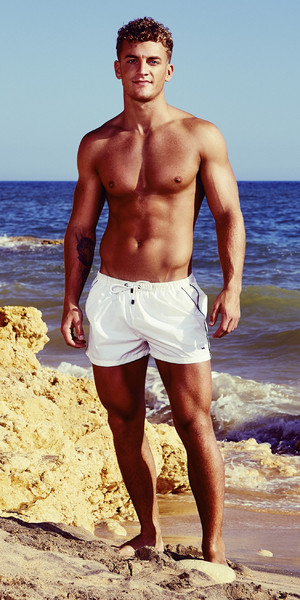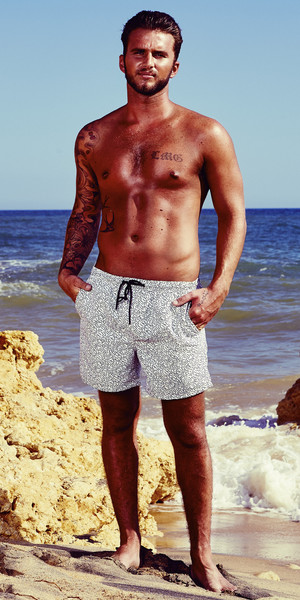 Joe Delaney
Joe has his very own 'hard working and refined philosophy' when it comes to pulling the ladies... his 'graft academy', but how will his techniques fare when he has a whole bunch of exes to go up against?
Scotty T's first impression:
"Joe turned up to the beach with socks on and flip flops, he looks like he is going to be an absolute tool. If he thinks he's going to pull more birds than me, he has another thing coming."
Lewis Good
He's hot headed and he claims to have the 'best pout in Hampshire', Lewis prides himself on having good morals when it comes to treating a lady, but does admit he doesn't like anyone stepping on his toes. And that's *almost* guaranteed on
Ex On The Beach
, right?
Scotty T's first impression:
"Lewis actually seems pretty sound, he seems like someone I could get along with."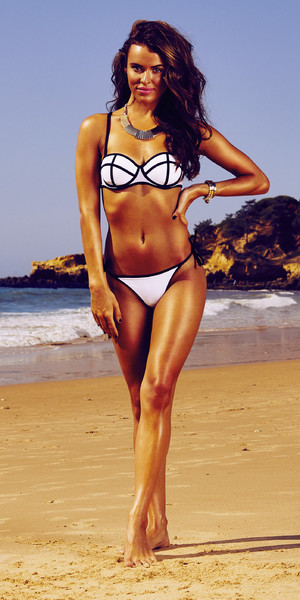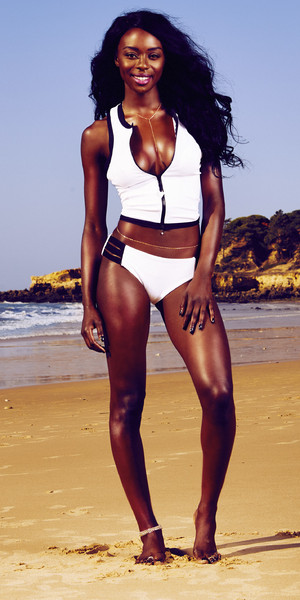 Nancy-May Turner
Essex girl Nancy went to the BRIT school and openly admits she has been known to make a song and dance of things when she's had a few too many drinks. Having only had two serious relationships before, she admits she's ready to give her third another go, but will any of the guys take to her fancy? And could the arrival of an ex ruin her chances?
Scotty T's first impression:
"F****** lush. Perfect. Stunning girl... until she does one thing, opens her f****** mouth."
Naomi Hedman
Naomi is a former playmate, isn't shy when it comes to talking about what she gets up to in the bedroom and her sassy attitude always seems to get her in trouble. Sounds like she'll be causing a stir, right?
Scotty T's first impression:
"Naomi seems sound, but I wasn't really that interested."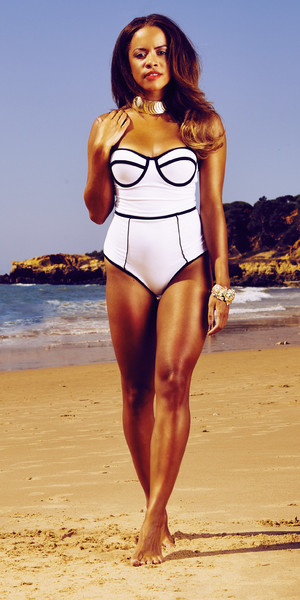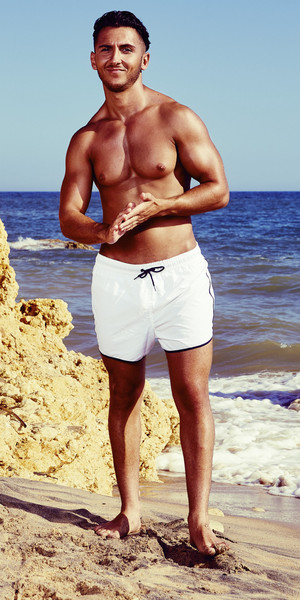 Olivia Walsh
Nursing a broken heart, Olivia is still on the road to recovery after splitting with her ex and soul mate. She's hoping a sunshine break will help her move on with someone new, but what are the chances her emotions (and her former flame) come washing up on the shore instead?
Scotty T's first impression:
"Olivia... she's another girl that's really fit. She'd definitely get it her."
Youssef Hassane
Aka Yo Yo. Youssef is not only hoping to become a rapper, but it seems he's a hair hater too and openly admits to lathering on the hair removal cream to his back, crack, sack, stomach and chest. He's said to have a 'multitude of girls on the go' and always known for being the joker, it's been teased the last laugh may not be on him this time round.
Scotty T's first impression:
"Youssef is a sound kid, but he reminds me of a little chihuahua because he's small and sometimes just doesn't shut up."
(Warning: Contains strong language and sexual references)
Ex On The Beach returns Tuesday 19 January at 10pm on MTV.For exclusive competitions and amazing prizes visit Reveal's Facebook page NOW!