Have you ever wondered what a glamorous TOWIE Christmas is really like?
We've joined
Billie Faiers
and her adorable daughter, Nelly, at their cosy Essex home and it's just as tinsel-tastic as we imagined!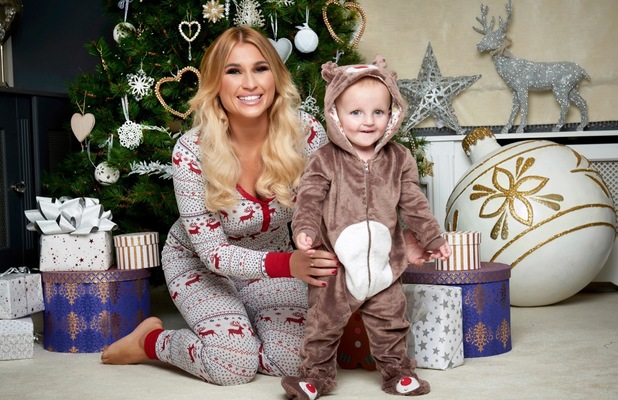 At 17 months, Nelly is beginning to get excited over Santa's visit, exclaiming, "Wowwwwww!" when she sees all her presents stacked under the decorated tree.
Keeping a beady eye on her, Billie, 25, tells us, "This is her first special Christmas. Last year she was only five months old, so she didn't know what was going on but this year she understands presents, so I'm sure she'll be funny on Christmas morning, trying to open everyone else's!
"All the attention will be on her and I'm excited to see her little face on the day."
The festive period for the Faiers means big family gatherings - aunties and uncles, grandparents and great-grandparents included - and of course, with Nelly as the star of the show.
Billie and her sister Sam, 24 – who both found fame on
The Only Way Is Essex
- enjoy a close relationship with their mum, Suzanne, and as Billie cuddles up to her daughter it's clear they've got the same tight bond.
"She's already my little best friend," Billie tells us. Ahh!
So what will Christmas day be like at the Faiers household this year?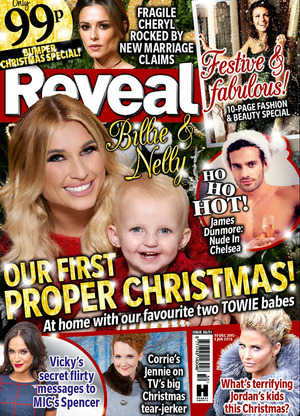 Billie says, "We get up in the morning and go straight to the tree to open our presents. Breakfast is always a bacon bagel and we open the Prosecco and have that throughout the day – we love Christmas in our family so we really go for it!
"Last year, there were about 25 of us for dinner at mine, so we had a big marquee in the garden, but this year there's only my mum and dad, and some of my fiancé Greg [Shepherd's] family, which will be nice because we'll be able to give more attention to Nelly.
"I'm cooking and we always have our turkey at about 4pm. I do like to get a bit glammed up on Christmas Day because, although it's nice to be cosy at home, I also like making an effort for when we're all around the dinner table."
Billie also talks to us about having another baby, spending her first ever Christmas apart from Sam, and reveals what she's getting from her fiancé, Greg Shepherd.
Read all about it and see our exclusive pictures in the Christmas edition of Reveal - out now.
Ten reasons why we want to be on TOWIE!