I'm A Celebrity star George Shelley has disputed campmate Lady C's claims that she was bullied in the jungle.
Divisive contestant
Lady C
has accused Tony Hadley and Duncan Bannatyne of bullying her during their time together, saying it brought back memories of when she was bullied as a schoolgirl.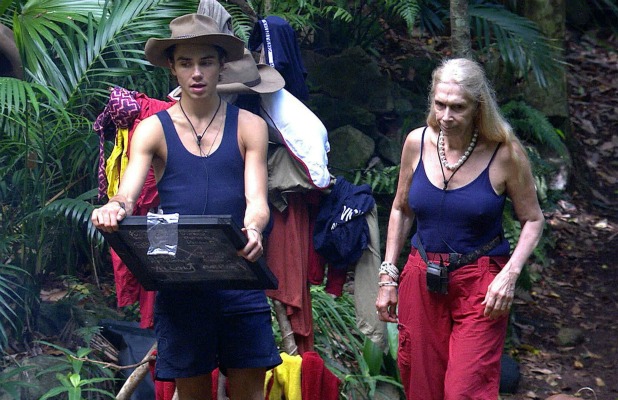 But speaking to
The Mirror
, runner up George, who was bullied at school for being overweight, appeared to dispute her use of the word 'bully', saying: "I felt it was trivial arguing."
"I think 'bully' is a very powerful word. If I see bullying, I'm not going to stand for it as I went through so much of it at school," said George.
"I felt it was trivial arguing. It just seemed so childish. I can never imagine myself at that age arguing like that, and name calling. It wasn't bullying, it was almost as if they were competing for an alpha role. It was such pathetic things."
Lady C, 66, was forced to leave the jungle on medical grounds. Once she was out, she said of Tony and Duncan: "They ganged up against me to shut me down and turn me out. They never gave up on the constant harassment and bullying."
Tony and Duncan, however, have denied this.
"Lady C knows she wasn't bullied. There was only one bully in camp and that was Lady C. She really is very silly," said Duncan.
Meanwhile, Tony said: "[The bullying allegation is] completely not true and anyone who thinks I would bully a 66-year-old woman needs their head examined. I wish her well, good luck in life, but that's the end of it."
ITV have released a statement saying: "No one who has left the camp so far has said she was being bullied. Indeed, it was Lady C who resorted to name-calling and offensive remarks in her exchanges with Duncan and Tony. As has always been the case, what viewers see is a fair and accurate representation of what goes on in camp."