The brand new TOWIE: The Only Way Is Essexmas airs on ITVBe tomorrow night (woohoo!) but to tide you over until then, we've been taking a look at Christmases of TOWIE past... like this one in series seven which aired in 2012. How many of these highlights do you remember?1. Poor Arg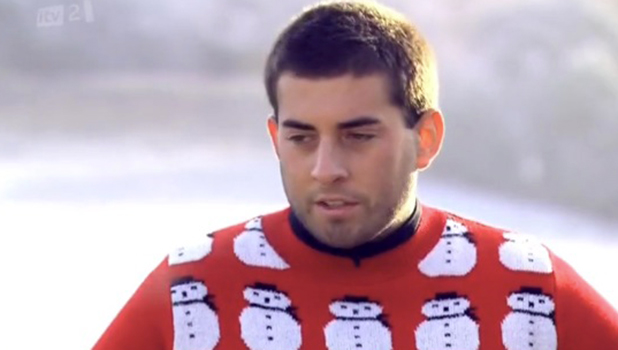 Poor old Arg. He was feeling a bit embarrassed this Christmas as he felt Kirk's singing at the live show overshadowed his own. He was also feuding with Nanny Pat. "She can't stand me at the moment. Both of our personalities are just clashing left, right and centre. She threatened to punch me yesterday."
2. A Christmas, um, zombie fight?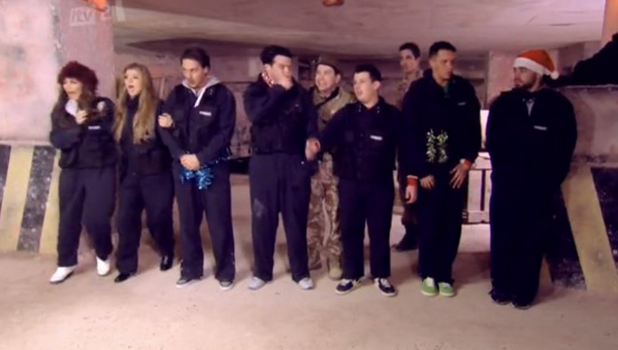 Forget about mulled wine, twinkly lights and Christmas carols. For some reason, Little Chris, Mario, Ricky, Lucy, Bobby, Jess and Charlie decided to enjoy some festive fun at a zombie experience.
3. Is Lucy pregnant?!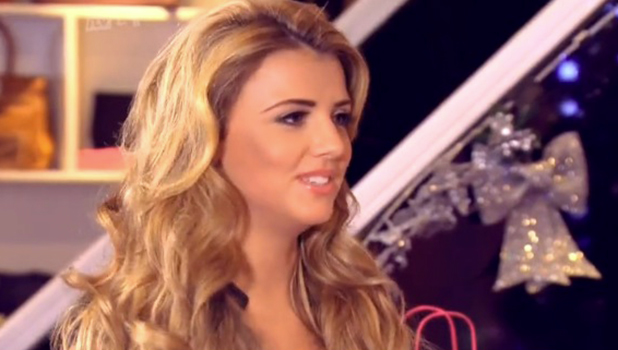 The rumour swept Essex that a baby Meck could be on the way all because Lucy hadn't been drinking as much lately. "No I am not pregnant!" said Lucy. "Don't let that rumour go around. I'll be getting baby clothes sent to me soon."
4. Is Nigella Lawson an African princess?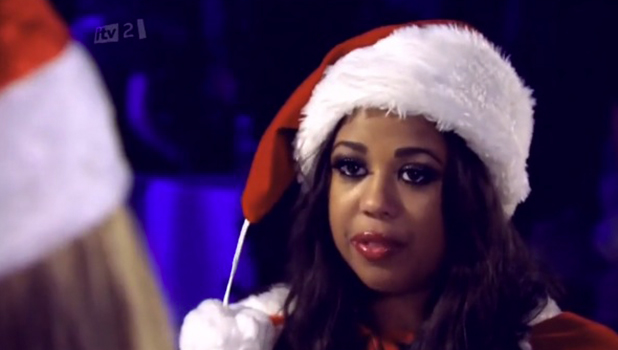 Lydia decided she wanted to channel Nigella Lawson and be a domestic goddess this Christmas. Danni's reply? "What is that? An African princess?" No, Danni, not quite..
5. MARG REUNITED!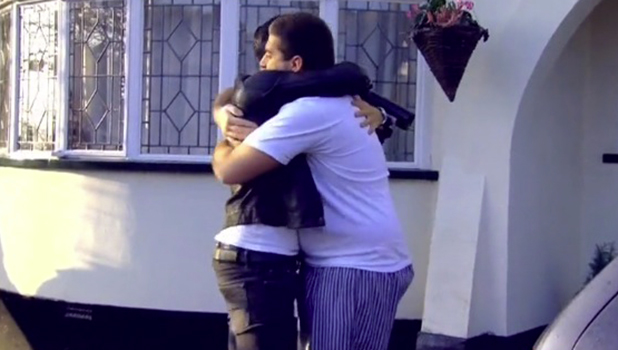 It was the most exciting thing we'd seen in a while! Mark returning to Essex, zooming up in a posh convertible and telling Arg to get his act together. "Everyone is ringing me and telling you're depressed. Why don't you pick up the phone and call me like I told you you can do?"
6. Carol's Christmas wish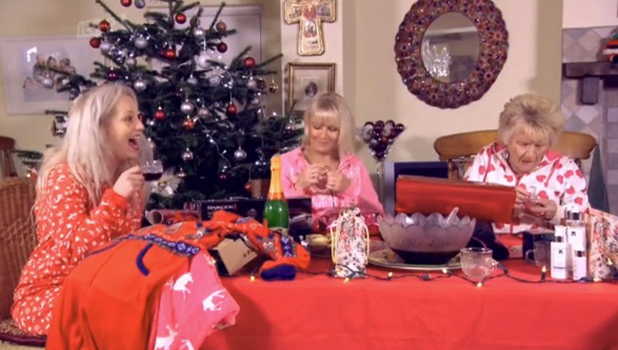 What did Carol want for Christmas? "I want big Mark in little Mark's body 'cause he used to have a body like that." That image...
7. Arg fails at flirting with Mark
After breaking up with Lydia and Gemma, Arg wanted to find love again. So Mark tested his flirting skills while they were ice skating. Result? Fail. "You couldn't pull a lavatory chain," said Mark. "You will never pull a bird if you act like that. Be yourself, be Arg, you doughnut!" Arg then fell over on the ice.
8. Fighting and kissing on the London Eye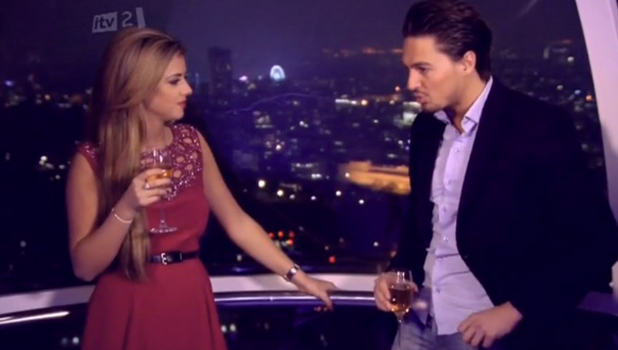 Lucy had been so busy at her shop she hadn't seen Mario that much lately so he took her on the London Eye. Romantic, right? The only problem was Lucy was too scared to look down from a height! Lucy suggested Mario might want to start tailoring again prompting a fight about the future. Until the Eye reached the ground again and they kissed and made up.
9. Chloe freaks out over turkey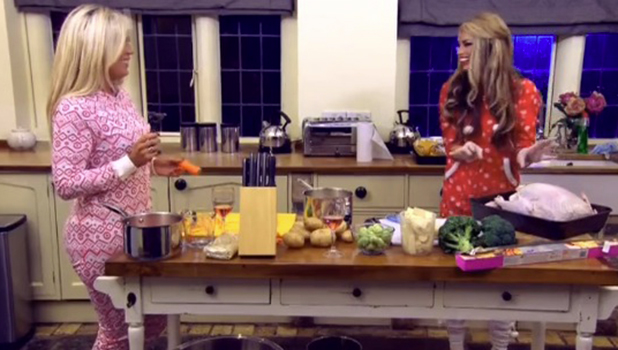 Chloe threw a Christmas party in the countryside but didn't enjoy the whole cooking dinner thing. "I can't do this!" she shrieked while holding the turkey. "It's like I'm doing something really weird to a turkey! It's so disgusting! Whey have they put that in there? I don't get it!"
10. Nanny Pat's sex advice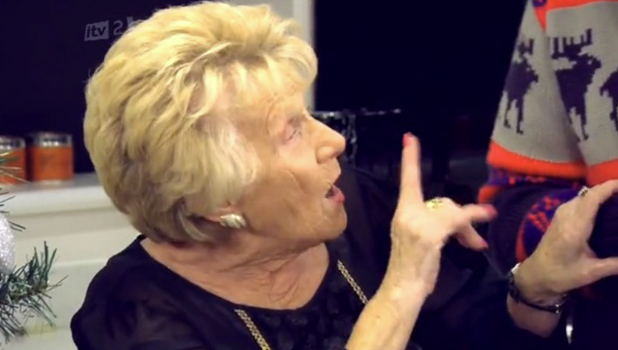 With Christmas comes mistletoe, alcohol and Nanny Pat's sound advice. She told Arg: "Behave yourself. Because a good snog leads to other things. Not on the first night. Just be careful."
11. Charlie and Jasmine end their liaison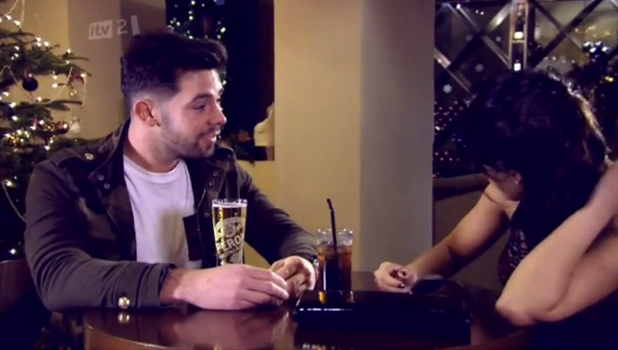 Remember when they dated? Well it ended at Christmas when Charlie found Jasmine had been on a date with someone else. Charlie called her a "serial dater" and said: "It's made me feel absolutely s**t." Jasmine's response? "A girl is fully entitled to go and see what different boys are like."
12. Sam and Joey's Christmas dinner row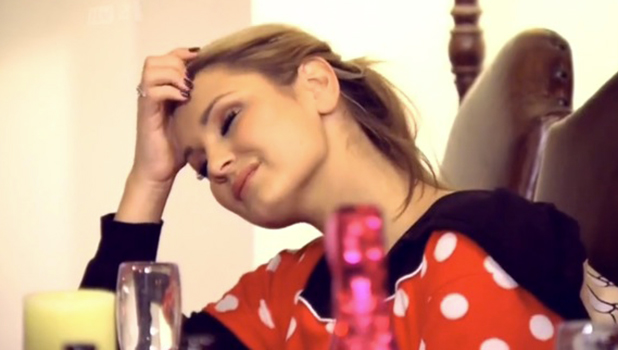 Chloe had prepared a beautiful meal with champers and everything was lovely... until Sam and Joey had a rowing match at the table about Chloe and Frankie. AWKS! But just a few hours later they were all loved up and making out in the hot tub. "I think you're the most beautifulest girl I've ever met in my life," said Joey. "It's annoying we live in Essex and everyone talks."
13. Mrs Claus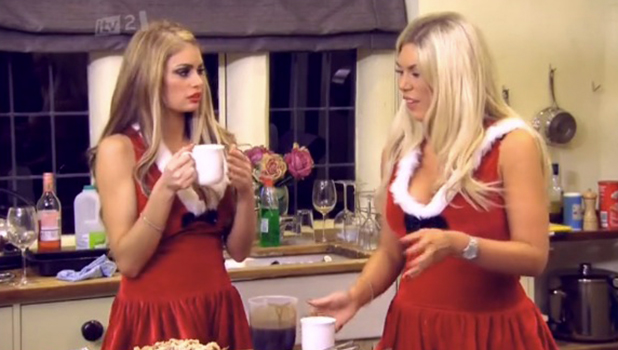 Chloe and Frankie's outfits. Just love them!
14. Mystic Danni predicts a kiss!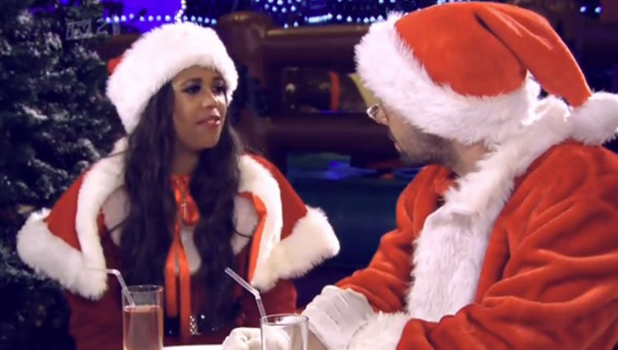 Danni channeled her inner Mystic Meg and became Mystic Danni for the night while advising Charlie on love. "I can tell you as Mystic Danni I can see 2013 we could possibly have a double date situation going on." Later on, she told Charlie she wanted to have a drink with him in the New Year, whipped some mistletoe out (well a Christmas tree branch) and nabbed a kiss!
15. Bobby's man advice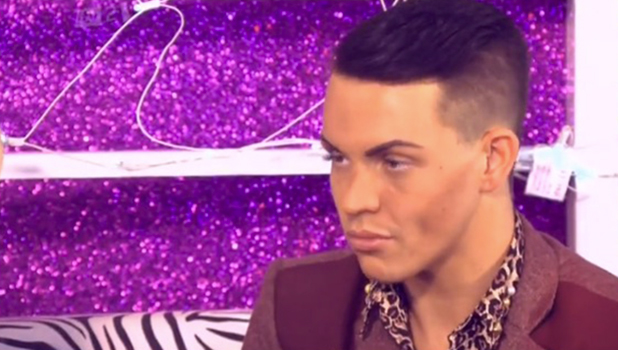 Our Bobs always comes out with sound advice like this to Gemma, when she was crying over the break up with Arg and having no man in her life. "A bloke ain't here to make our mascara run, he should make our lipstick run from all the kissing."
16. Arg loves Mark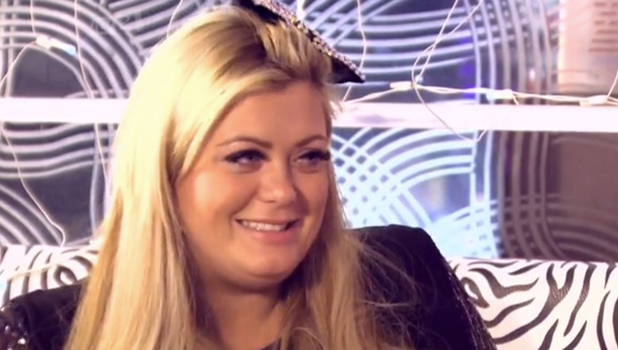 Gemma summed up the Marg love in one sentence: "Arg loves Mark to death. If he loved me like he loves Mark then we would be perfect."
17. Lydia exits Essex to get away from Arg
Who remembers this emotional moment? Lydia had Lucy (and us) in tears as she decided to leave Essex and move on with her life with boyfriend Tom. "I don't think I can go on having Arg here. I hate the boy so much and I need to get away and hopefully he will forget me and in time I can come back and enjoy my time with friends again."
18. Arg in tears over Mark leaving again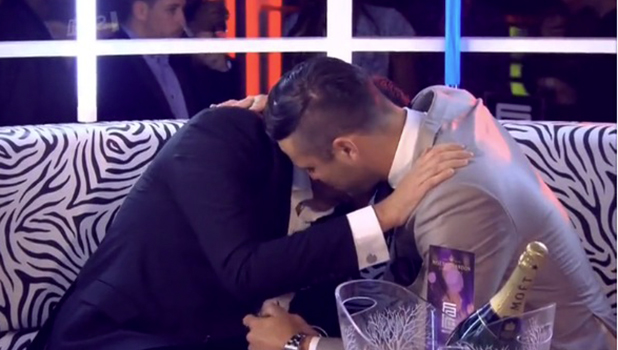 Poor Arg. He'd just got used to having Mark back in Essex and already it was time for Mark to leave. "Having my best friend back reminds me of the old times; you and me riding horses and when you pushed me in the lake and all things like that. They were some of the best memories of my life and I feel like you are going to go again and this is it. This is the end and it won't be the same again." Aww.
TOWIE returns with The Only Way Is Essexmas to ITVBe on 16 December.
Ten reasons why we want to be on TOWIE!