BREAKING NEWS: North West has sent her first tweet!
Yes, at the tender age of two, the tot is clearly taking after her social media queen mother
Kim Kardashian
and has already mastered the art of a sharp, witty, catchy tweet. Or Kim left her phone lying around and North grabbed it...
Fans of the
Keeping Up With The Kardashians
star noticed overnight that a mystery tweet appeared on her timeline reading: "jhjhh'/."
Hmm. Cryptic message?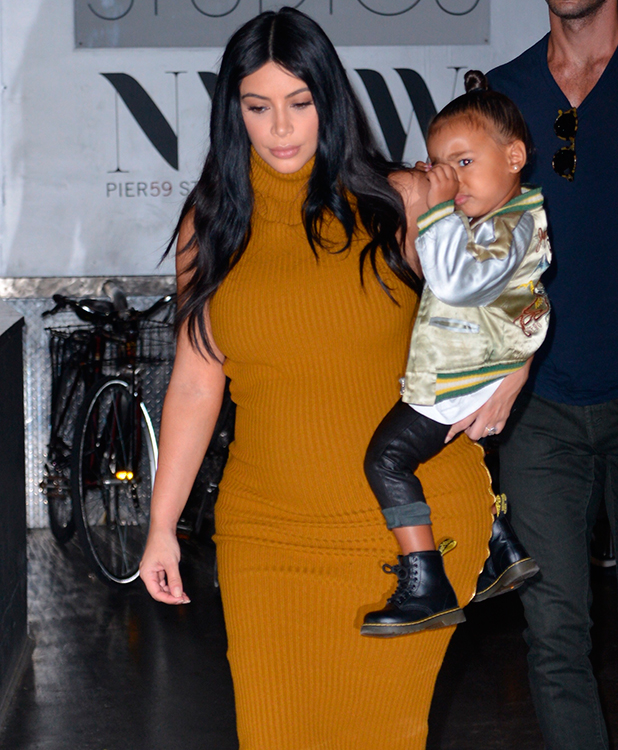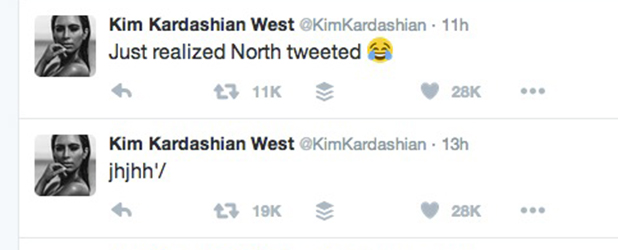 Not quite. Kim, 35, later told fans: "Just realised North tweeted."
Well, everyone has to start somewhere!
It's not the first time Kim's said North dabbled in her social media. Do you remember last month when a
bikini picture of Kim appeared on Instagram and she said little North was the poster
?!
After initially deleting the picture, reality star Kim then reposted it, explaining: "North posted this while playing games on my phone. Not sure why or how she chose it but I'm not complaining! LOL I deleted it so now reposting it myself! #FBF from 10 years ago."
She later added: "No one believed me, but I swear North posted this—she's always following and unfollowing people on Twitter! I deleted it and then put it back up because why not, haha!!!"
All you need to know about Kim Kardashian: