Khloe Kardashian has branded her mother Kris Jenner a "psycho" and "crazy bitch" during a furious row on the latest episode of Keeping Up With The Kardashians.
Viewers in the US saw Khloe, 31, lash out at her mum Kris, 60, after learning Kris had given Khloe's estranged husband Lamar Odom her new phone number. The episode was filmed earlier this year, before Lamar's collapse and hospitalisation.
"For the past two years if I needed to reach Lamar I couldn't, but he could always reach me if he needed something," said Khloe. "I kept telling him I needed to move on with the divorce then he would start calling at all hours of the night. It's always a one-sided relationship."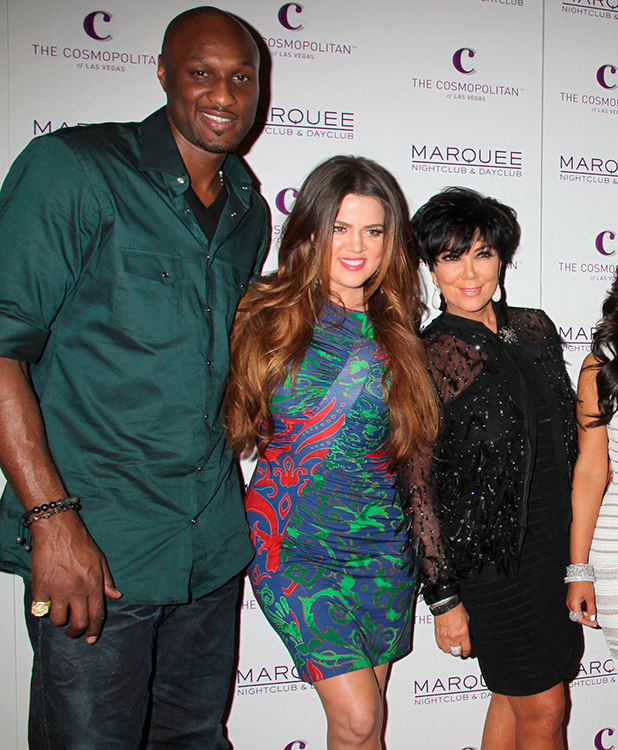 Kim, 35, was on Khloe's side and was also furious with Kris, saying: "Khloe changed her number to have a clean start and she gets a call from Lamar and she doesn't know how he got her number."
Oh dear…
Kris pointed out she's a big hearted person and couldn't just ignore Lamar when he contacted her. "Lamar doesn't have a lot of extended family so when he reaches out I'm going to respond. That's what my heart tells me to do."
But Khloe wasn't happy and in a furious phone conversation told her mother: "I was removed from this whole situation. I don't give a f**k. Are you psycho? For you to give out my home number infuriates me and hurts my feelings…
"[With Caitlyn] the first thing I did was be on your side and I protected you and defended you and that was my dad of 23 years, you crazy bitch. And now this. You and I need a major break from each other. I think we need to be separated."
She added of Kris: "I love the love she has for him and I wouldn't change that for the world but sometimes you have to keep relationships apart."
When this episode was filmed, Khloe had just asked to expedite her divorce proceedings from Lamar. They married in September 2009 but split in 2013. In October this year, Lamar was found unresponsive at a Nevada brothel and remained in a coma in hospital for several days.
Now he has woken and is being treated at a hospital in Los Angeles, where Khloe has said it could take more than a year for him to recover. She has said the divorce is still going ahead and she only withdrew the divorce papers while he was in a coma as it seemed distasteful to continue with it while his life held in the balance.
KUWTK airs Sundays on E!
All you need to know about Kim Kardashian: