Ever get a little nostalgic over Christmas? Ibiza Weekender star Imogen Townley did when Reveal caught up with her recently and the memories she shared are just the cutest.
Every one has that one Christmas tradition they look forward to every year, don't they? Or that movie that instantly has them feeling festive no matter how early or late you watch it?
Catching up with Imogen we got her to spill all on her festive faves and found out what she'll be doing to see in Christmas this year...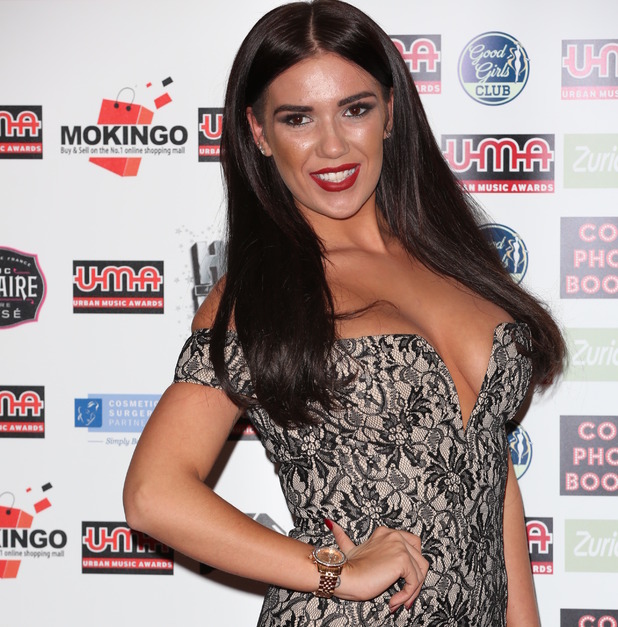 I'll be spending Christmas by...
"On Christmas Day I am hoping to go into one of the homeless shelters and help out there for a few hours and then I'm going out for a late dinner with my family. That's all I'm planning on doing. Do my bit in the morning and then spend the rest with my family."
The one Christmas movie that makes me feel all fuzzy inside...
"
Elf.
A million percent. I don't like
Home Alone
, everyone says that one, but I don't like it,
Elf
is mine."
My favourite Christmas song...
"Is it The Pogues? (Starts singing)… 'Fairytale of New York' - that's it... even if I don't know the name of it."
Every year at Christmas I...
"I always open a present on Christmas Eve. Every year on Christmas Eve before we go to bed mum always gives us a present each to open and they are always our new Christmas pyjamas."
Christmas wouldn't be the same without...
"My nan's spuds – I love them. They're the best spuds going. Although, we're not having Christmas dinner at my nan's this year, so I feel a bit let down!"
My favourite Christmas memory is...
"When we were kids – we're all grown up now the grandkids, there's no babies left in the family – but when we were kids, we'd always go round to my nan and granddad's and we'd make him sit on the couch and be a judge while me, my sister and my cousins would have a dancing competition… every year. We'd then say, 'Right granddad who won?' But he'd never pick, he'd always tell us we're just as good as each other and then we'd all be fuming with him."
The best present I have ever been given is...
"I'd have to go for the one I can remember the most and it's actually going back a few years a go. I went through a stage where I really liked Michael Buble. I idolised him. He was the only music I would listen to. It was gold dust trying to get tickets from him and on Christmas Day I opened a card and my mum had got me two Michael Buble tickets. She had to actually queue up to get them, bless her. I think I went to see him nearly a year later and I probably haven't listened to a song since…"
For exclusive competitions and amazing prizes visit Reveal's Facebook page NOW!