We took you down a memory lane with the first ever TOWIE Christmas last week, and now it's time to check out the highlights from the second Essexmas special, which aired at the end of series three.
strong>1. Chloe's Christmas list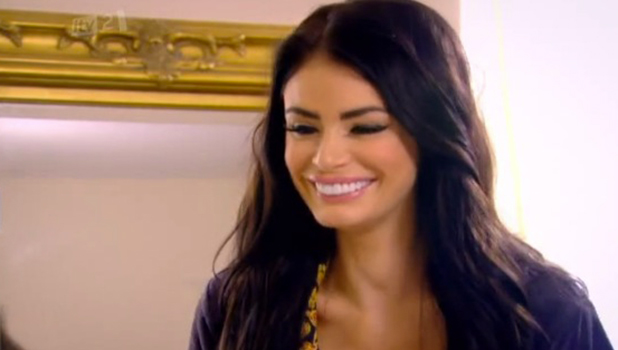 Getting ready for a holiday to Lapland, Chloe Sims was a tad excited. "I'm going to sit on Santa's lap and say, 'Please help me out, I need a husband. I can't get to 31 and not have a husband and this is my only chance to speak to the real Father Christmas.'
2. Arg. Or Henry VIII?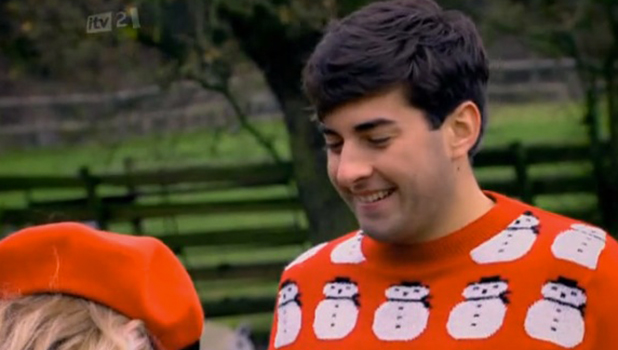 Arg decided to be Henry VIII for his pre-Christmas period-themed birthday celebrations. "We have a lot in common," he told Lydia. "He had six wives so obviously could pull birds. He was fat. And I'm King of Essex now." Lydia's response? "James, I'm going to throw up in my coat."
3. Elvis' Christmas outfit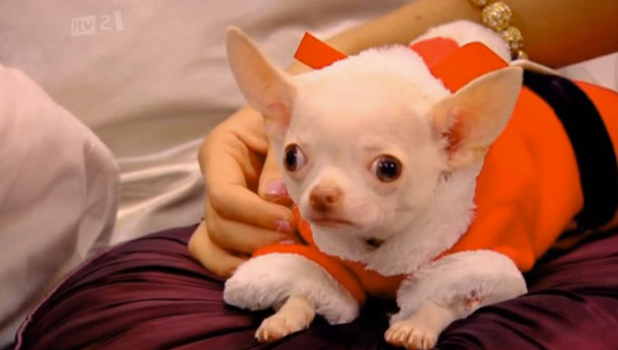 Billi Mucklow's gorgeous chihuahua Elvis stole many a scene thanks to his total cuteness and nonchalance about everything going on around him, like here, where he was dressed in a Santa outfit and yawning as the girls planned a pamper night .
4. Joey's Mile High Club lesson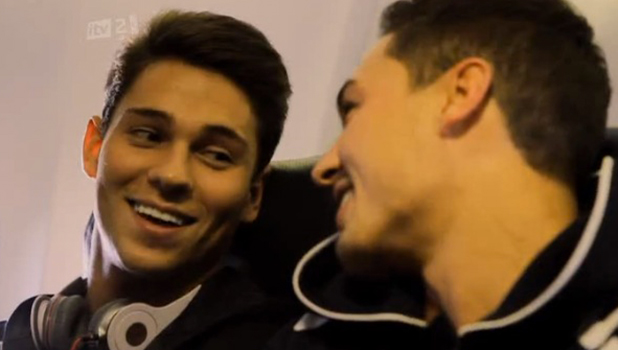 On the way to Lapland, Mario Falcone gave Joey Essex a lesson on what Mile High Club meant. And shared one of his own stories. "I'm a fully paid member. It was with an ex-girlfriend. Because the toilets are so small, mid way through it I accidentally pressed the flush. It put me off. It's a scary sound. I was like, 'What the f**k is that?'"
5. Harry's attitude to Christmas food.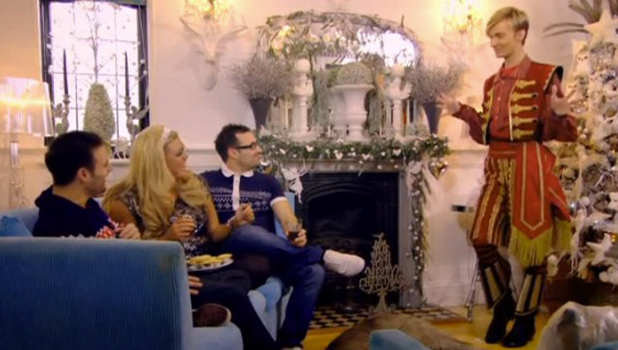 If you ever want to invite Harry Derbidge to Christmas dinner, you should read this. "I don't like mince pies, I don't like mini sausages, I like big ones. I think stuffing is filth. Who wants to shove their hand up a chicken's noon?"
6. Arg makes his own codpiece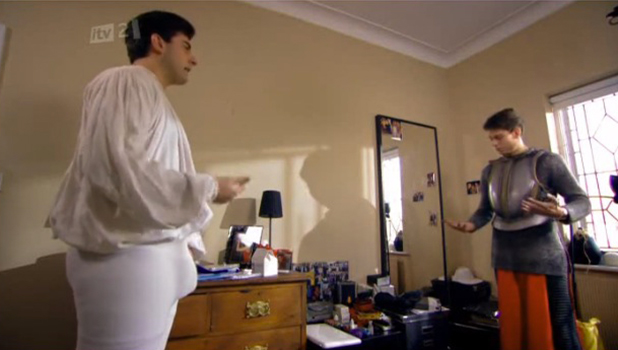 Arg gave Joey a lesson on how to master the codpiece. "Apparently cod in the old days meant scrotum. I think that's just a fancy word for penis. I did my own interpretation of a codpiece and put a cricket box in there... and a couple of socks."
7. Arg's gift for Debbie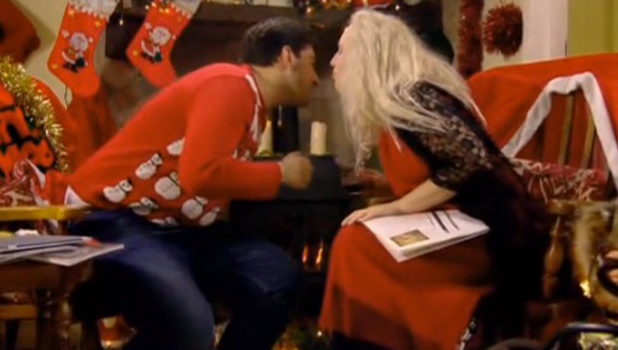 How thoughtful! While planning his birthday party with Lydia's mum Debbie, Arg revealed he was planning to buy Debs a hair straightener for Christmas. Why? "You say you don't like it when people say you look like Gandalf from
Lord of the Rings
."
8. Joey wants a Christmas frog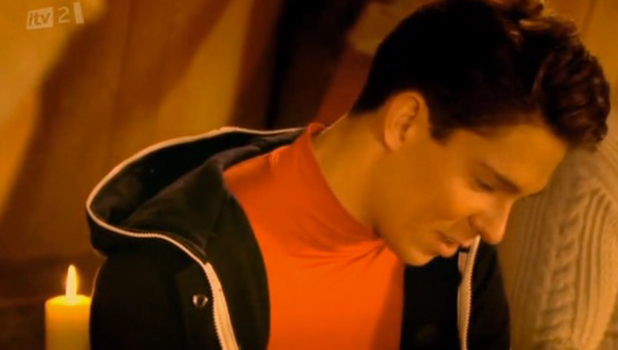 Joey had a rather bizarre thing on his Christmas list. A poisonous frog. "I want one that's blue with black dots. They have big red eyes and catch flies." He also wrote a letter to Santa but ended up amending it. "I said, 'I only want some presents, not boring ones' then I thought that was harsh so I scribbled 'boring' out so he can't see it."
9. The Christmas stripper!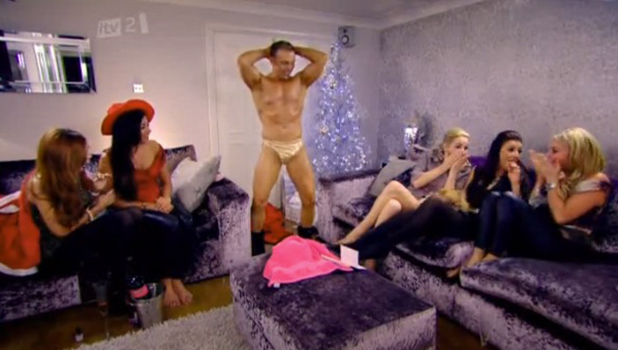 Debbie sent a little surprise to Billi's house when she was hosting a pamper evening for Lucy Meck, Cara Kilbey, Maria Fowler and Lydia: a Stripping Santa! He actually stripped naked in Billi's living room and shook his booty in their faces.
10. The Joey, Jess and Sam love triangle
It's hard to believe now but once upon a time Joey and Jess Wright shared a kiss. As you'd expect, Joey's ex Sam found it all a bit weird and awkward. Jess also found it awkward as she didn't want to date Joey if he was still in love with Sam. While Joey told Sam every time he thought he was over her, Sam would step in. Confusing, right? It ended with Joey and Jess sharing a kiss under the mistletoe while Sam watched...
11. Arg gets a personalised microphone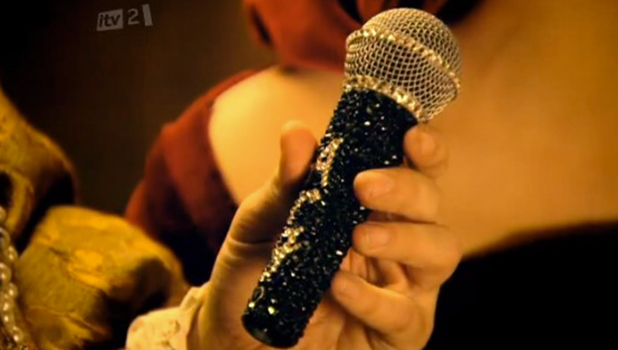 Lydia treated Arg to the best present ever when she gifted him a sparkling personalised microphone so he could sing 'That's Amore' to his heart's content every day! "I'll be glistening when I sing!" he said. "This is amazing!"
12. Chloe in the snow
Last but not least, who remembers this? Poor Chloe. This is what happens when you have a snowball fight with boys in Lapland...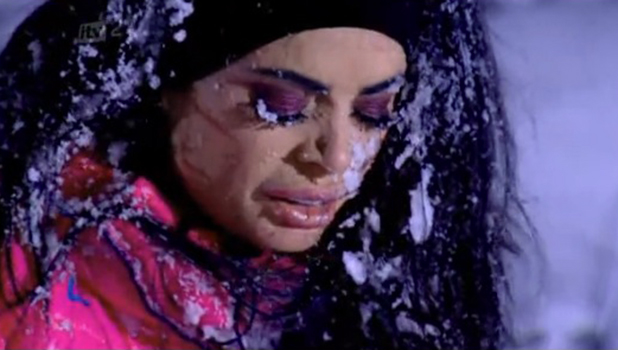 TOWIE returns with The Only Way Is Essexmas to ITVBe on 16 December.
Ten reasons why we want to be on TOWIE!