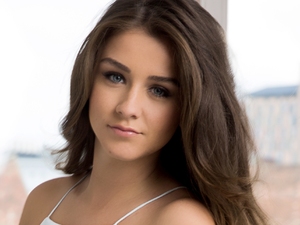 Brooke Vincent exclusively shares her fashion favourites, beauty and style picks and celebrity highlights with Reveal.
Hello everybody,
Hope you all had a lovely week!
The Clothes Show
So I went to Birmingham on Friday for The Clothes Show.
This is basically a huge space filled with people's pop up stores of clothes, make-up, jewels, shoes... basically everything a girl like me dreams of. I went last year on the Saturday and it was so, so busy, whereas this year I went on a Friday and felt like I could really have a good look.
I bought some Christmas presents and some other bits I will wear over Christmas and into the New Year. One thing I did this year which I loved was watch the University's fashion show. This is basically where a few Uni's showcase their talented students.
Here are a few pieces from the catwalk show that I loved and would definitely wear myself: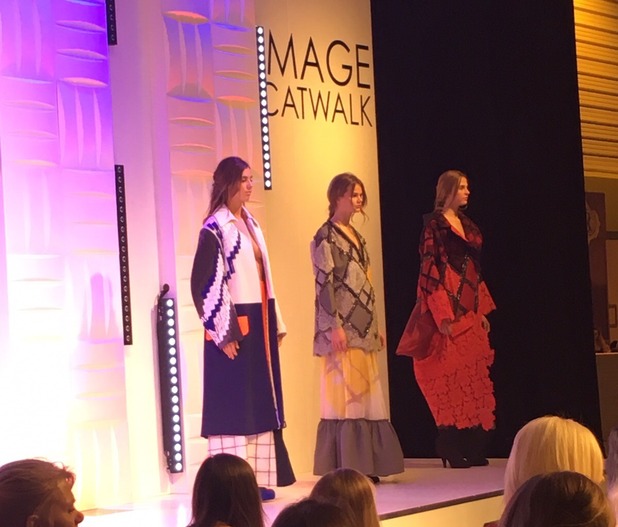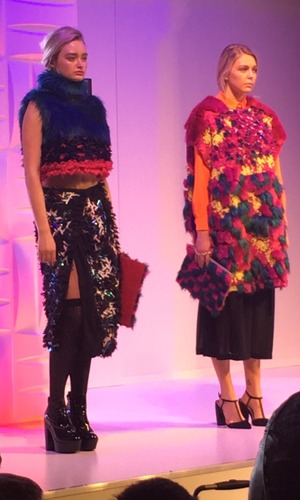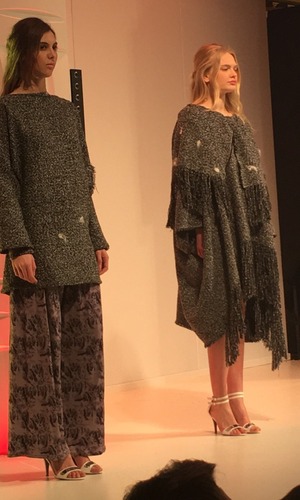 Considering these young designers are only in uni and not even established yet, I thought the quality and detail on some of the pieces was amazing.
I dressed that day in my usual bright "black" outfit haha. I always wear black and I love it. I feel like sometimes at these things people try and make an impression that they are so cool and can dress so well and funky, whereas I on the other hand was running late, and, as usual, didn't think about what to wear until the hour before I was going.
Here's the outfit I decided on: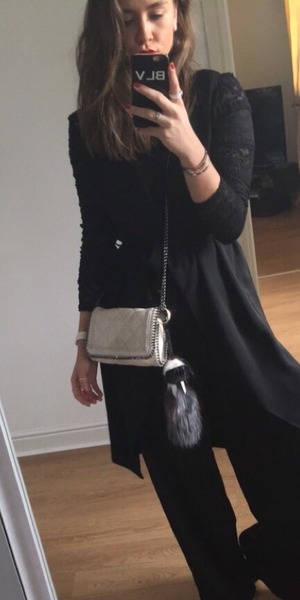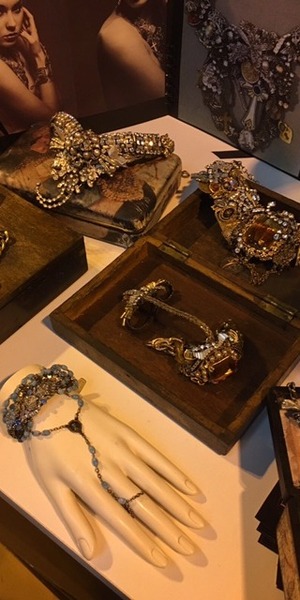 Brooke's look - For stockists see bottom of the page
Saturday night in The Lakes
As it was a few of the girls' birthdays and it's coming up to Christmas, we went on a bit of an adventure to The Lakes. 11 girls, three cars, one house and lots of food - what could possibly go wrong? Well, a lot actually because even though we all had an amazing night together, having a laugh and drinking and eating a lot, the area around us was flooding.
We woke up the next morning and, as some of us had to get back, our car was first to leave. It was horrendous.
The water was so high. Bless the people's houses we drove past, they had water just running right through them and because of the water a lot of routes were closed - thanks to the flooding or damage.
So, we basically saw a lot of Cumbria that day. We saw houses flooded, cars flooded... at one point, I thought my car was floating - we were in that much water! Thankfully we all got back ok, but we are now all thinking about the poor families that were affected by this.
Here are me and the girls and a few pictures of the damage the water had caused: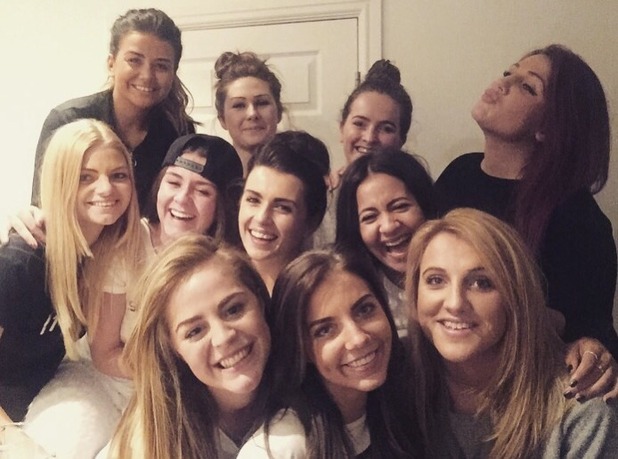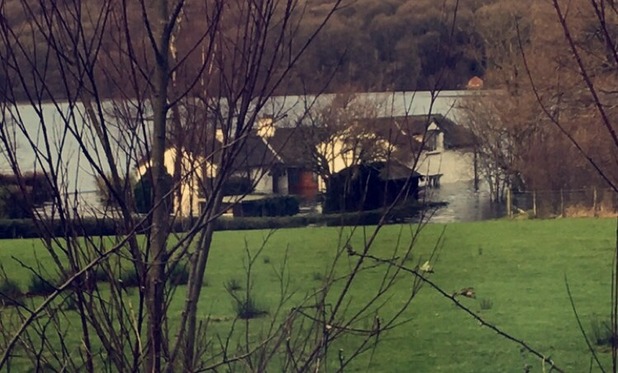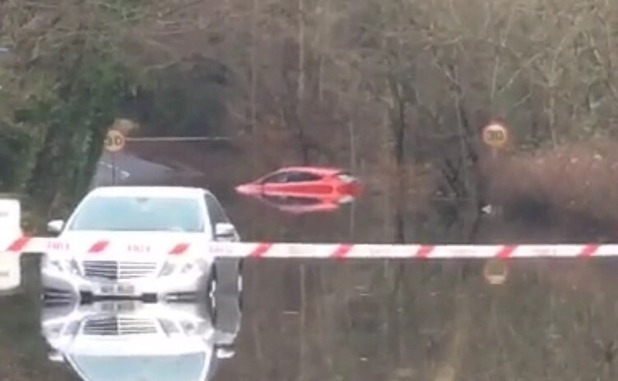 Baby Shower
After finally getting home on the Sunday, I had my close friend Gemma's Baby Shower to attend. It was all a massive rush but we got there in the end.
Gemma has styled her bump and pregnancy well, and apart from her perfect bump, you would never have been able to tell she was expecting. She got some lovely gifts and lots of friends and family were there to celebrate.
Here's a picture of me and Gemma: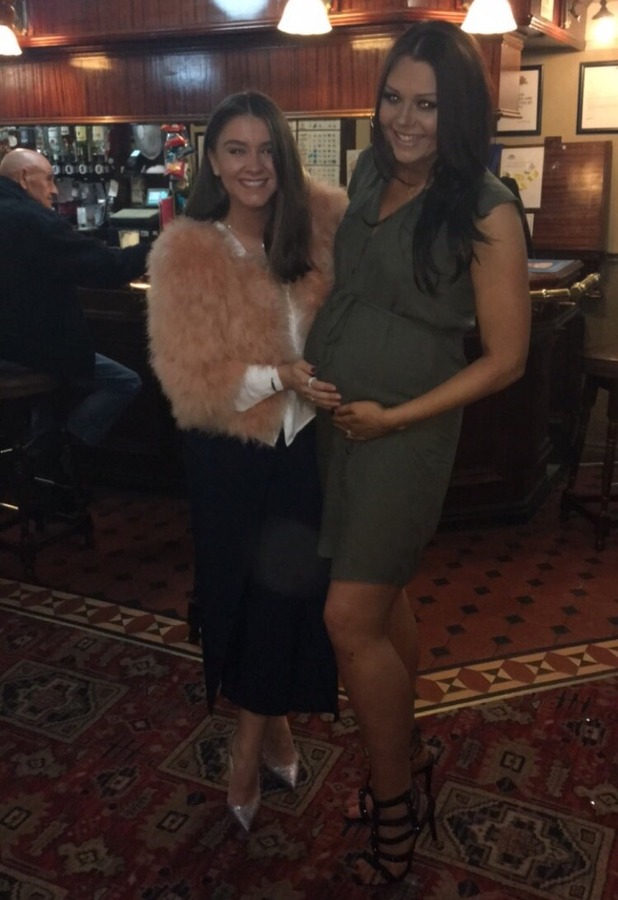 After being on the road and getting stuck in The Lakes, I wanted to have a long shower and dress up - perfect for the baby shower.
I decided to wear some navy wide leg culottes, a white shirt, my orange fluffy coat, teaming my outfit with some sparkly shoes and a bag. A "girl" outfit I called it, as I would rather be in joggers and a hoody haha.
Here I am with my Christmas tree: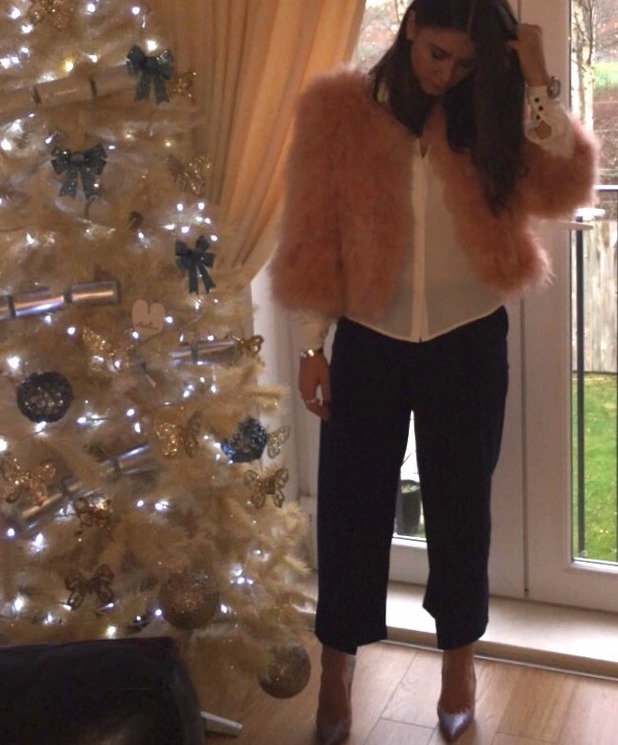 Corrie vs Emmerdale
So finishing off with a show that Me, Jack, Mike and Sue got asked to do, a Corrie vs Emmerdale quiz.
Basically four
Corrie
castmembers went up against four
Emmerdale
castmembers and battled it out over questions about each soap. There was a lot of funny games involved and it was a really great night to be a part of.
Now finding an outfit for this was hard because I knew it would be on around Christmas and I wanted to look a bit festive. I even tried on a skirt and I was very pleased with myself haha!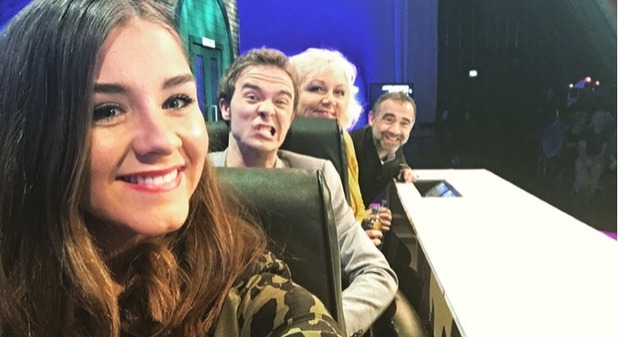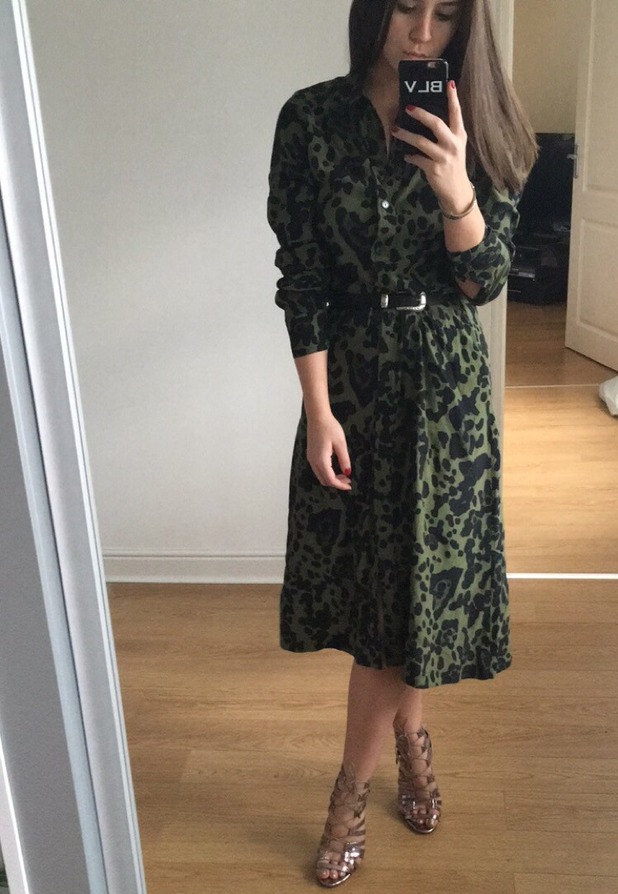 Have a lovely week everybody. Not too many sleeps till Xmas now!
Peace Up Reveal,
All my love Brooke
Outfit Details
Top: Black lace top, Zara
Trousers: Wide leg black pants, Primark
Jacket: Long black sleeveless jacket, Topshop
Shoes: Espadrilles, Louboutin
Bag: White cross over bag, Stella McCartney
For exclusive competitions and amazing prizes visit Reveal's Facebook page NOW!