I'm A Celebrity...Get Me Out Of Here! star Lady Colin Campbell has reflected on her jungle experience while appearing on Alan Carr's Chatty Man.
The 66-year-old left the camp early on medical grounds, but over the space of two weeks viewers watched as she became embroiled in arguments with her fellow campmates, becoming one of the most talked about and controversial celebrities ever booked to star on the show.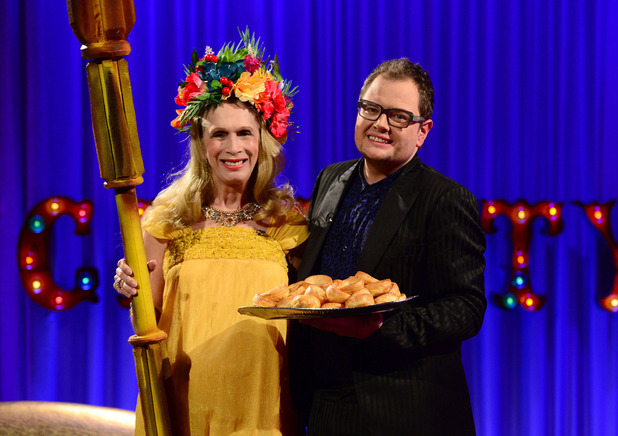 One person who
Lady C
did get on with in the jungle was Kieron Dyer, someone who she has called a "gentleman through and through". But taking yet another swipe at Tony Hadley, Lady C said he had "poor form" when he voted for himself to do a trial.
"Kieron and I clicked from the outset because he has got a great sense of humour and he is very intelligent," Lady C told Alan Carr. "He and George were the most intelligent men in the camp. There were others who were clever or capable, but they're by streets the most intelligent.
"I liked Kieron immediately and he liked me, so we laughed. Then he turned out to be loyal and a gentleman. For instance at one point, he and Tone the Drone, on and on in that girly voice, they were up for a trial and we were voting and Kieron voted for Tony and guess who Tony voted for? Himself. So he got to do the trial. I mean such poor form. It show's that Kieron is a gentleman through and through."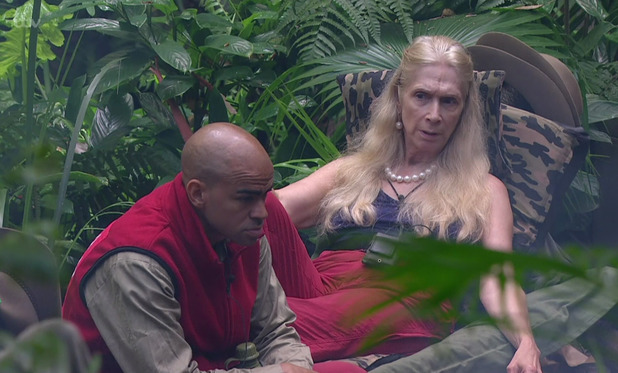 Asked about being voted to do so many Bushtucker Trials, Lady C said: "Well, I always thought they would vote for me first because I was the grandest person in the camp and the British are obsessed with class, and it was inevitable that they would vote for me so I wasn't surprised at that.
"I was told that if I ever looked like I was afraid they would keep on voting and I acquitted myself with absolute dispassion and evidently they found me so entertaining they kept on wanting more of me."
Despite all the bullying claims - which have been denied by Tony, Duncan Bannatyne and ITV - and all the insults flying back and forth, Lady C said she did actually enjoy her time in the jungle.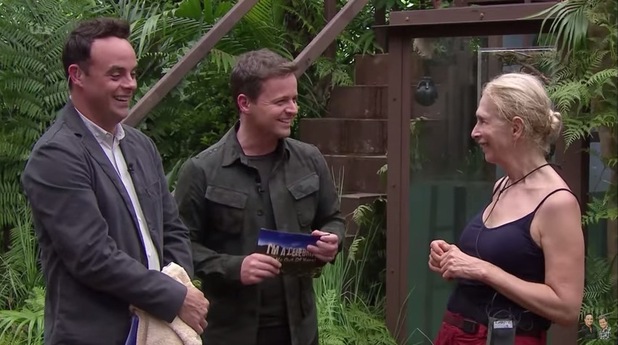 "Truth be told, I enjoyed more than I thought I would," she admitted to Alan. "I didn't find the physical hardship at all bothersome, and because I was brought up In Jamaica, the topography of the place was very familiar so I sort of felt as if I was at home. I enjoyed it.
"The problem was that for the first week everyone got on very famously and they were starting to complain that there wasn't enough tension and then at some point [the other celebs] said that I was going to be the star of the show and three of the men decided that they would have a go at me. Two of them continued thereafter, but the third backed down."
Chatty Man airs tonight (Friday 11 December) at 10pm on Channel 4.Try Reveal's digital edition on iPhone & iPad. Subscribe now & never miss an issue!
I'm A Celeb 2015: See who won, who walked and who survived in the jungle!
Copyright: ITV