Duncan Bannatyne and girlfriend Nigora Whitehorn have received an apology from ITV after the song 'Gold Digger' was played over footage of designer shopping bags in their hotel room.
The Kanye West track contains lyrics including "She take my money when I'm in need", "Oh she's a gold digger way over town that digs on me" and "She got one of your kids, got you for 18 years."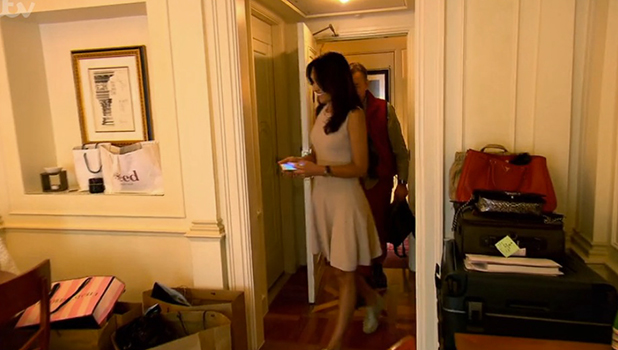 It played in the background on the
Coming Out
show as
I'm A Celebrity
star Duncan and his partner Nigora entered their luxury hotel room, and Duncan spotted lots of shopping bags in the corner. "Been Christmas shopping?" he asked Nigora.
Many fans took to Twitter to question the song choice…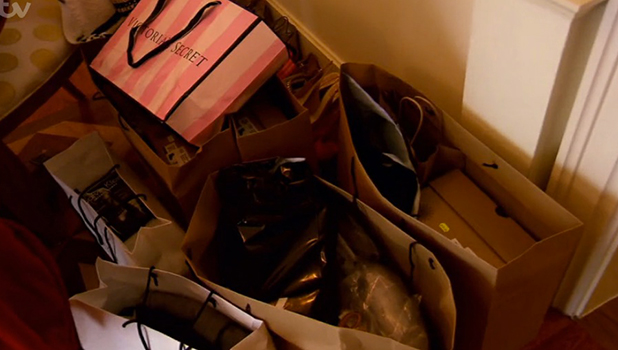 Now, the creative director of entertainment from ITV has issued an apology to the couple, saying the music had slipped past him and shouldn't have been used in the
I'm A Celebrity: Coming Out
show this week.
Richard Cowles said in a statement: "We cannot apologise enough for this - it is in no way how we regard Duncan's relationship with Nigora. In fact, quite the opposite. Unfortunately the music choice, if indeed it had been laid down, slipped past me when I viewed an early cut in the edit. Had we been more aware of the lyrics in the track and indeed the title of the song we would have asked for its removal.
"I cannot apologise enough and truly regret that this has happened. Duncan was a fantastic camp mate and I wouldn't want his experience of the show sullied by this."
Duncan hasn't said anything but Nigora did reply to one Twitter follower who quizzed her on the bags, saying: "It was our Xmas shopping darling:) as you might be aware his got a large family:) (sic)."
Nigora was in Australia throughout Duncan's time in the jungle, supporting him and defending him against Lady C's accusations of bullying (which Duncan also denied.)