"I'm dreaming of a white Essexmas."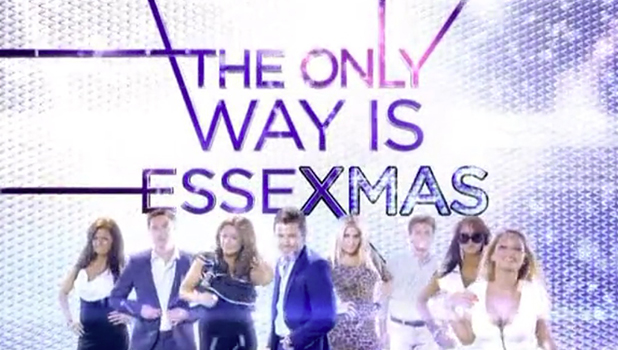 With the brand new TOWIE special
Essexmas
around the corner, it's got us reminiscing about Essex Christmases of past. Specifically the very first one back in 2010 when Lauren, Mark, Sam, Lucy and Amy were still part of the cast.
Do you remember? The
Essexmas
special aired on Christmas Eve and we were all glued to our screens to see whether Mark would choose Lucy or Lauren. In the end, it was a surprise third woman who nabbed him if you read on...
Here are ten highlights from that very first
Essexmas
special from five years ago to get you in the mood for next week's show!
1. Mark's guide to buying trees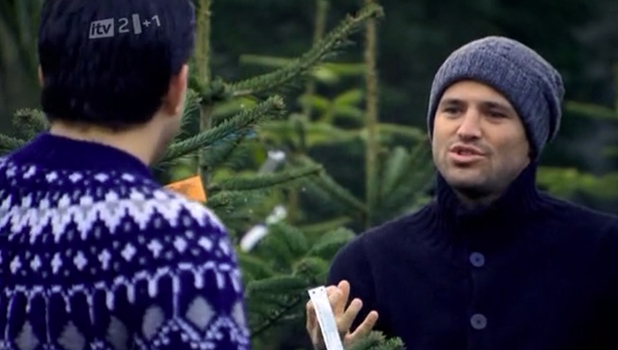 While tree shopping with Arg, poor Mark got a tad agitated and delivered some sound advice on purchasing a tree. "Will you stop talking bollocks and pick a tree and put it in the car and go home cause my toes are like icicles. Norwegian, Spanish, Australian, who cares? They all look the same. Let's get this one and go."
2. Amy's list for Santa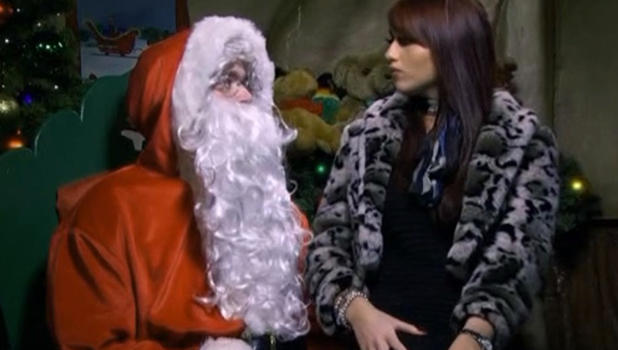 When Amy Childs got to sit on Santa's knee she had just a few requests for Christmas. Just a few. "I'd like a designer watch, designer shoes, a footballer and a nice guy for Harry. And Sam wants an Aston Martin, crystallised. And I want one too. Actually, a red Ferrari. And I'd like world peace. At the end of the day, no one is getting on at the minute, are they?"
3. Arg's Christmas singsong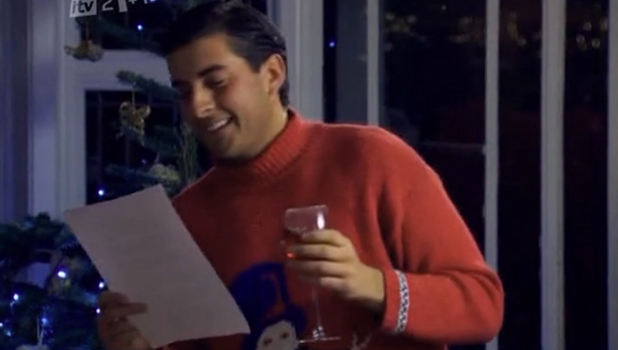 Arg's singing was to become legendary but in series one it was still new. When he gathered his friends for a Christmas party, he handed out music sheets so they could all sing 'That's Amore'. No, we're joking! He had them all sing 'Let It Snow'.
4. Harry channels Elf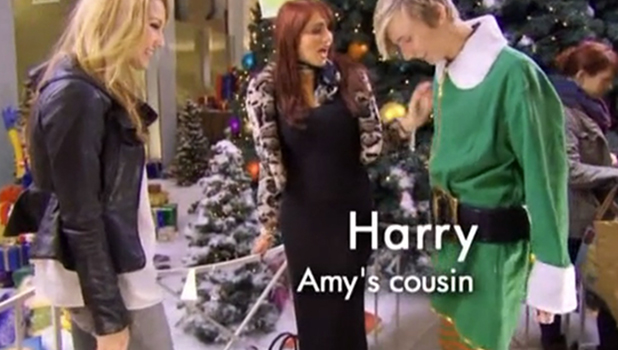 We all Harry Derbidge loves a bit of dressing up (Lady Gaga, anyone?) For the first Essexmas special he dressed as an Elf. And looked fab. "If you can't dress up at Christmas when can you?"
5. Arg devours an advent calendar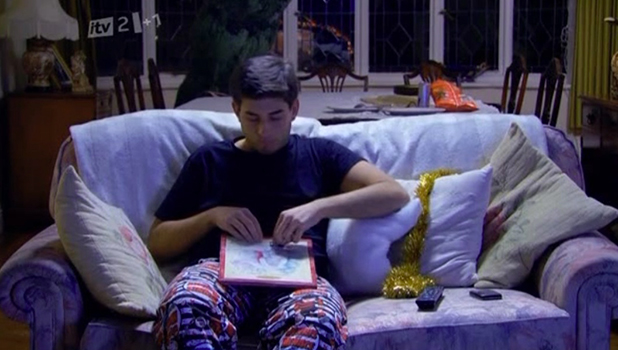 With a sad version of 'In The Bleak Midwinter' playing in the background, we couldn't help feeling sorry for poor Arg as he sat alone in his dark living room scoffing an advent calendar after Lydia told him he needed to spend less time with Mark and more time with her.
6. Jasmin auditions for Lola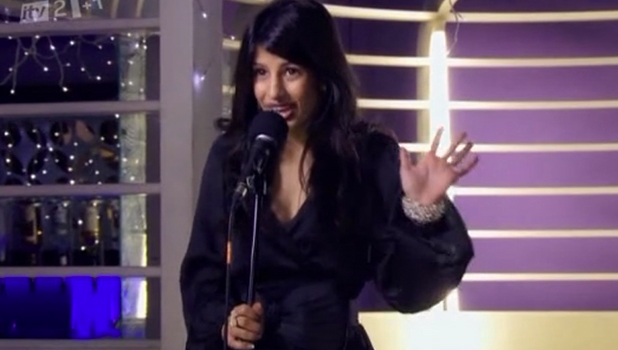 Well hello there Jasmin Walia! She didn't join the cast until series seven but in series one she appeared briefly when she auditioned for Jess Wright's band. They needed to find a new member after Lindsay left and, after an audition process overseen by Mark, they chose one. Sadly for Jasmin, it wasn't her. But perhaps that worked out for the best? She's now a star in her own right whereas, um, we're not sure where Lola is...
7. Lydia tells Arg he's two timing her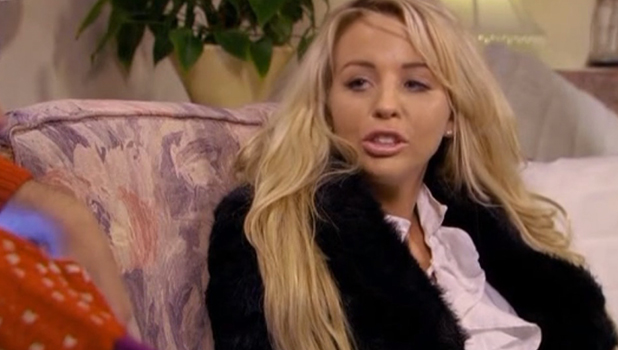 Marg was in trouble. "I feel like you're dating me and Mark at the same time. You're with Mark all the time 24/7 and I don't trust you when you're with him. You cant have a girlfriend and have a friend that is in your life that much." Of course you can, said Arg: "Look at Ant and Dec, they're in each other's lives every day on TV."
8. Hello Mr Darcy!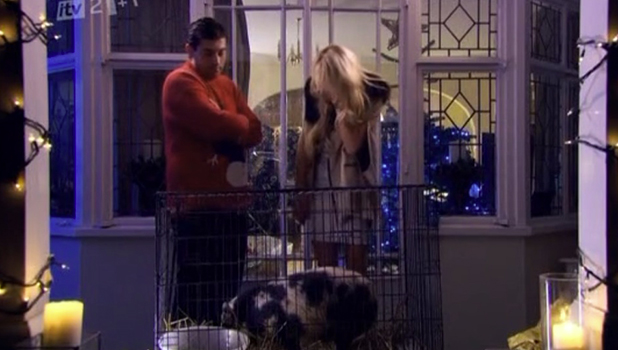 Arg decided to win Lydia's affections back by buying her diamonds, roses and chocolates. Oh, sorry, that's wrong. He bought her a micropig later named Mr Darcy. "James, it's a real pig! It's not a micropig. Oh please put it back! Oh my God, James, put it back!" shrieked Lydia. "I don't believe it," said Arg. "I've ruined Christmas."
9. Fireworks extravaganza!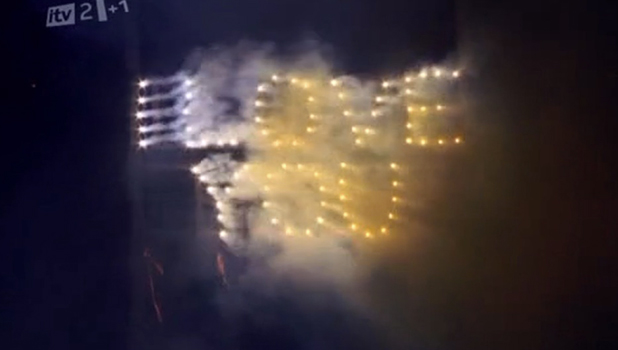 After the Mr Darcy debacle, Arg decided he needed to go one step further so bought Lydia another gift. "It's not a goat, is it?" she said. Nope! It was a fireworks display that said: "I love you!" Needless to say Lydia was thrilled as she told Arg she loved him. He told her there was to be no more breaking up between them. (That didn't quite pan out as fans know.)
10. The Mark / Lucy / Lauren / Sam love quadrangle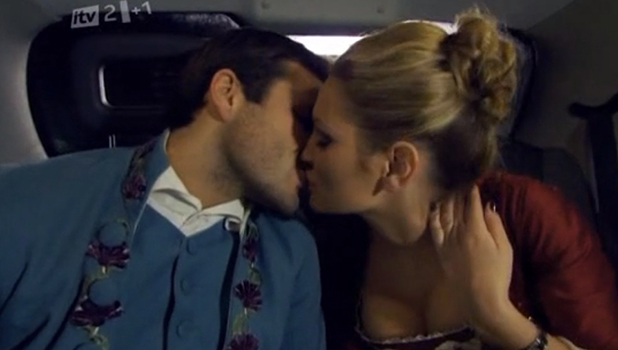 While Lucy Meck and Lauren Goodger spent much of the episode arguing over Mark and who was dating him / not dating him / had more invested interest in him, it seems they weren't keeping their eye on Sam… In the end, Lucy got fed up with Mark and Lauren still talking and told him things were over between them. Lauren, meanwhile, was in tears when Maria Fowler told her Mark and Sam had been looking close outside. Mark assured Lauren that he wasn't doing anything with Sam and he loved Lauren, although they couldn't be together right now. He said he wanted to spend time with Lauren over Christmas but needed time to think. Then he went outside, shared a kiss with Sam and drove off with her into the night. Oh the drama!
The TOWIE Christmas Special airs Wednesday, 16 December 2015 at 10pm on ITVBe