"No penis shall pass!"
Rebel Wilson plus
Dakota Johnson
plus Leslie Mann plus Alison Brie in one movie? Count us in! The character posters for the girls' brand new, sure-to-be a hit comedy film
How To Be Single
have just dropped and
Reveal
is giving you the exclusive UK first look!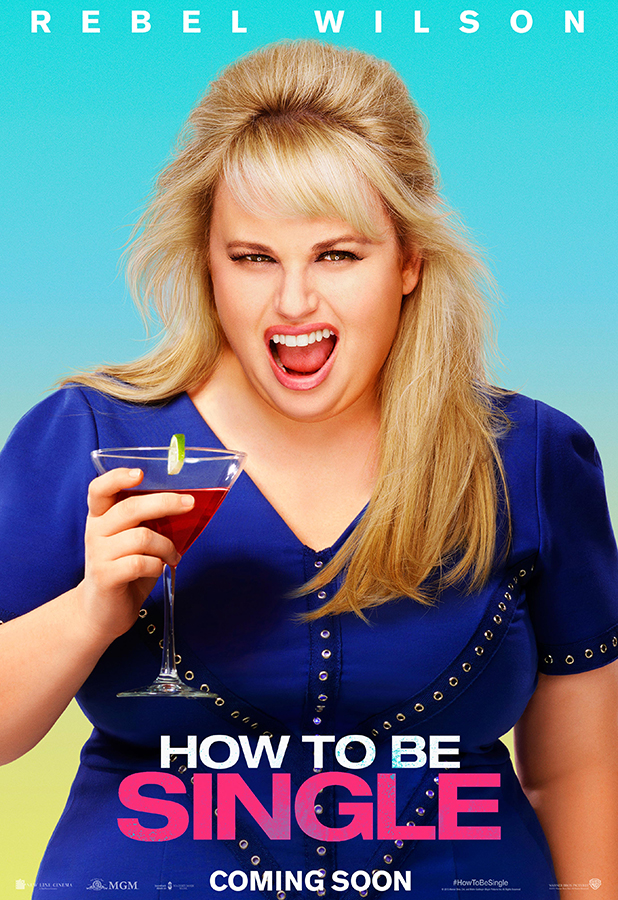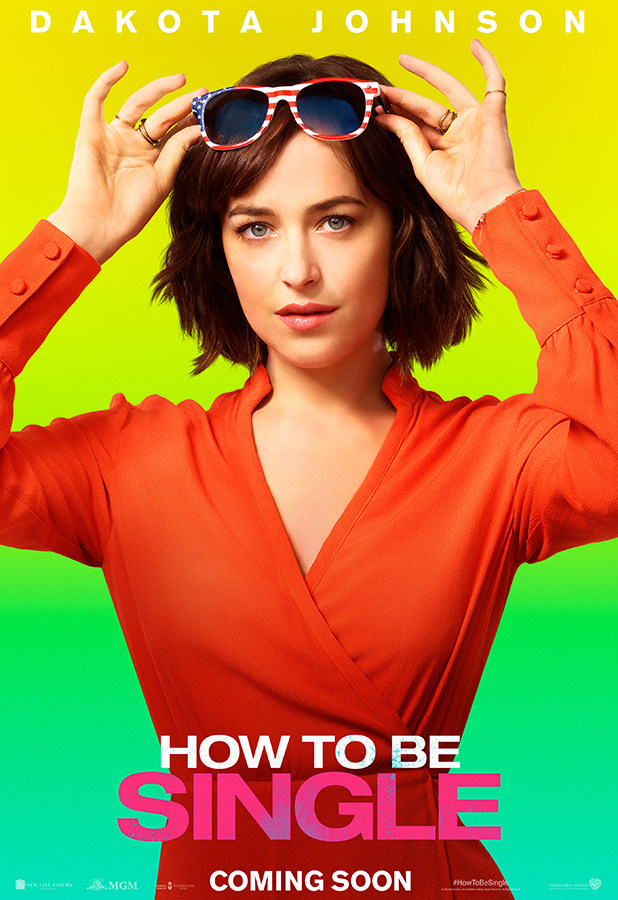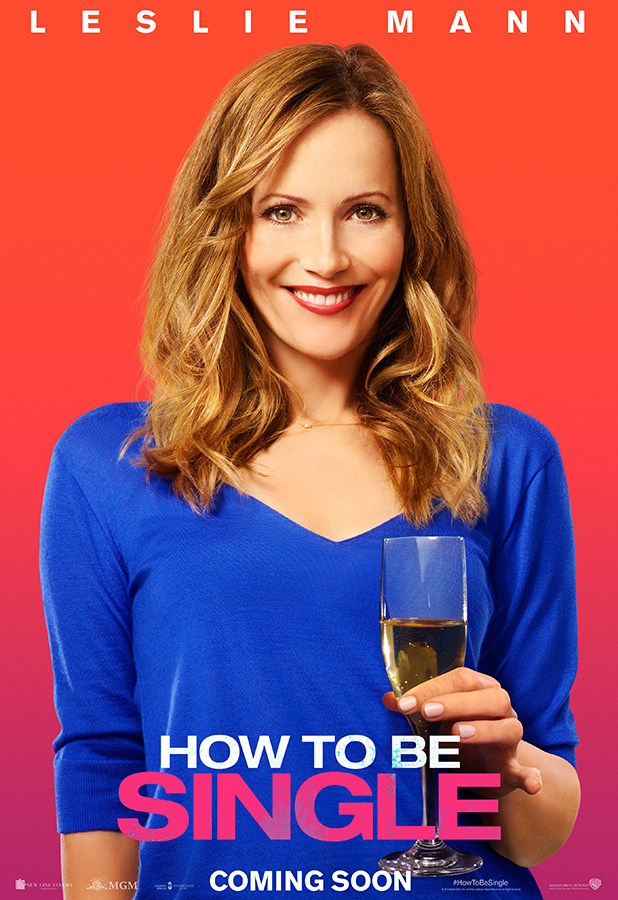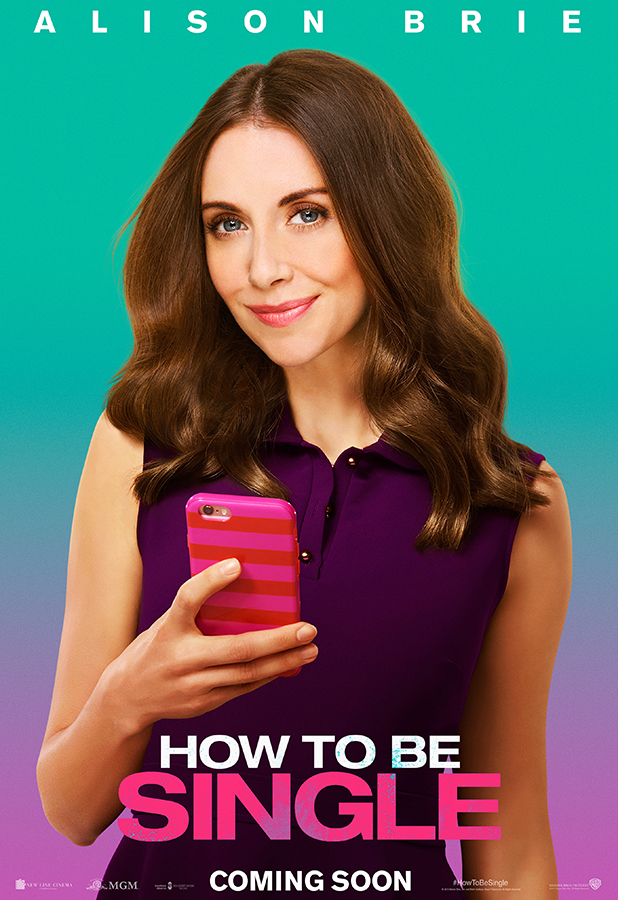 Gather your besties together and head to the cinema this Valentine's Day for the ultimate guide on how to be single… with a tagline reading, "Sleeping around in the city that never sleeps was never so much fun" we're thinking
Sex and the City
with way more laughs.
We absolutely ADORE the amazing Rebel thanks to her performances in the likes of
Bachelorette
and
Pitch Perfect
. We totally just want to have her as our girlfriend: how much fun would she be on a night out?!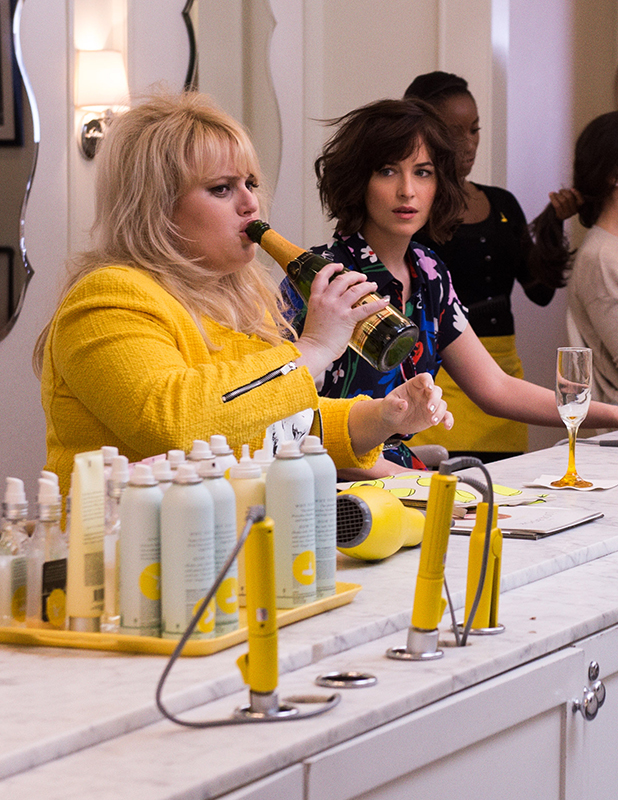 How To Be Single
is an ensemble comedy starring Rebel, Dakota, Leslie, Alison, Damon Wayons Jr and more so you know it's gotta be good! It's based on the novel by Liz Tuccillo and counts Drew Barrymore among the producers.
We'll meet Alice, Robin, Lucy, Meg, Tom and David who all live in New York and are chasing love in a busy, busy city, encountering one night stands, teasing, awkward flirting and everything else in between. We can ALL relate, right?
Rebel plays party girl Robin who happily sleeps around, eyes up sausage wallets, has interesting payment methods, hates emojis and needs at least 24 drinks before touching herself. (TMI but we love it!) She's determined to teach newly-single Alice (Dakota) how to adjust to life alone: "I know breaking up sucks but what's even worse is wasting a night in New York City!"
We all know Rebel is a comic genius, while Leslie's had us laughing until we cry in the likes of
Knocked Up
,
This Is 40
and
17 Again
. We loved Alison in
Community
while Dakota just shines in the
How To Be Single
trailer (we're never sending her to snare drinks from guys for us, that's for sure!)
Thanks to these four, the trailer's already had us stitches so we can't wait for the main thing!
(Ps. how funny is it that last year Dakota had a MASSIVE film success on Valentine's Day with
Fifty Shades of Grey
and she'll no doubt have another smash with
How To Be Single
? We can't wait to see what she does the 14 February after that!)
How To Be Single hits UK cinemas 19th February, with special previews on Valentine's Day