Louise Redknapp has spoken again about Eternal not asking her to join them for Big Reunion.
The singer's former bandmates, Kelle Bryan and sisters Vernie and Easther Bennett, reunited for the ITV2 back in 2014, to discuss the highs and lows of their 1990s career and prepare for a big comeback concert.
Louise later said she wasn't asked to take part.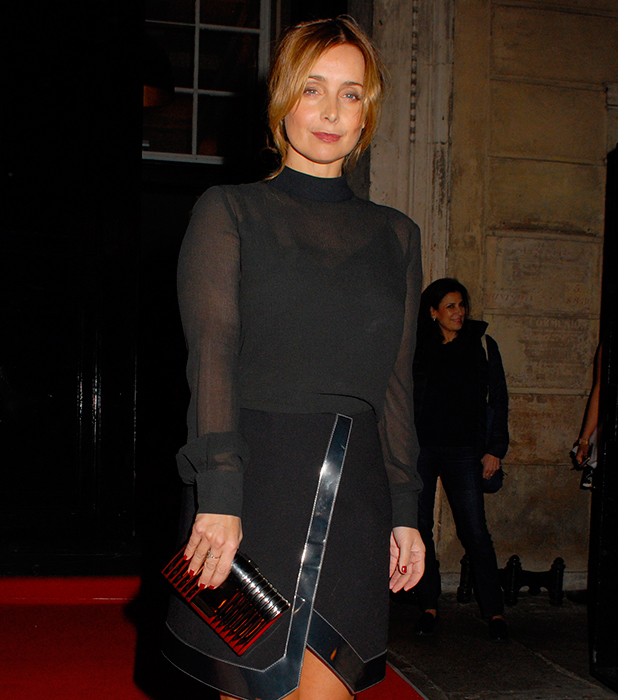 On tonight's
Celebrity Juice: Christmas Special
, Louise says: "I didn't know they were doing it until I saw them doing it…can we not get into this tonight because this is all very personal! I heard a rumour it was going on and that it was maybe happening but I hadn't spoken to the girls prior to it happening…and then I saw them on it."
When Keith Lemon asks if that means they never approached her about being involved, she replies: "No…obviously I didn't do it, I didn't know it was happening. I knew the show was happening, I just didn't know they were definitely doing the show."
Last year, Louise had told
The Mirror
: "It all happened before I knew about it. It pulled on my heart strings. That time in my life was wonderful and seeing them perform brought back a lot of good memories.
"There were some fab songs and good times, but they didn't ask me to be part of the reunion – which was sad. I wouldn't have done it, but it would've been nice to be asked."
Celebrity Juice: Christmas Special, Thursday 10th December, 10pm on ITV 2.