James Corden has admitted settling into life in America has been strange and a bit different to the UK… but he's loving it!
The British actor and comedian landed the plum role as host of
The Late Late Show
in America in March, catapulting him to a household name across the pond.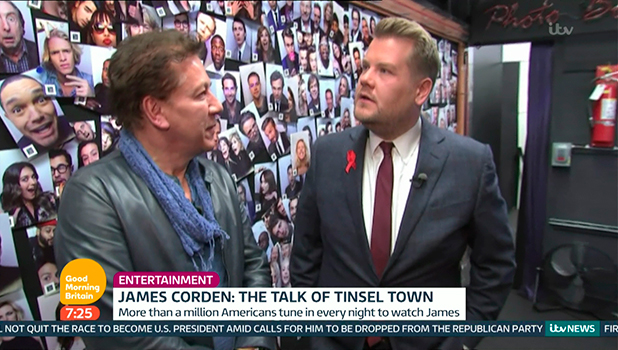 Speaking on ITV's
Lorraine
today, he admitted the move hadn't all been smooth sailing but said the family are now settled into life in California with the beaches and sunshine. (Jealous!)
He said: "Just in the notion of living in America, that in itself is a big life change as you could have but yeah all of it is very strange, how different everything is.
"It's a credit to my wife. really, to move here with a five week old, our daughter was five weeks old and my son was three and that is a massive undertaking."
James said now the family are enjoying their life overseas – and made us feel very jel with this anecdote! "I work really hard in the week and then I feel like on a Saturday morning, it's like you've clicked your fingers and you're just in the South of France and my son is outside and the sun is shining and you feel very lucky to be in a position where that is our life, for a few years, or until they sack me!"
Of course, being the host of a late night show means he now mingles with the Hollywood elite daily!
"We went to dinner with Bono and his wife and Sean Penn and Charlize Theron and Colin Farrell. I remember thinking 'okay well this didn't used to happen'. I think Sean Penn got [the bill]. You find yourself going, 'thanks Sean, you didn't have to do that, I'll get the next one'"