I'm A Celebrity… Get Me Out Of Here! winner Vicky Pattison has 'fessed up about how she managed to lose her passport on the way back to the UK.
The
Queen of the Jungle waylaid her passport in Dubai
during her stopover between Brisbane, Australia and London Heathrow… but how?!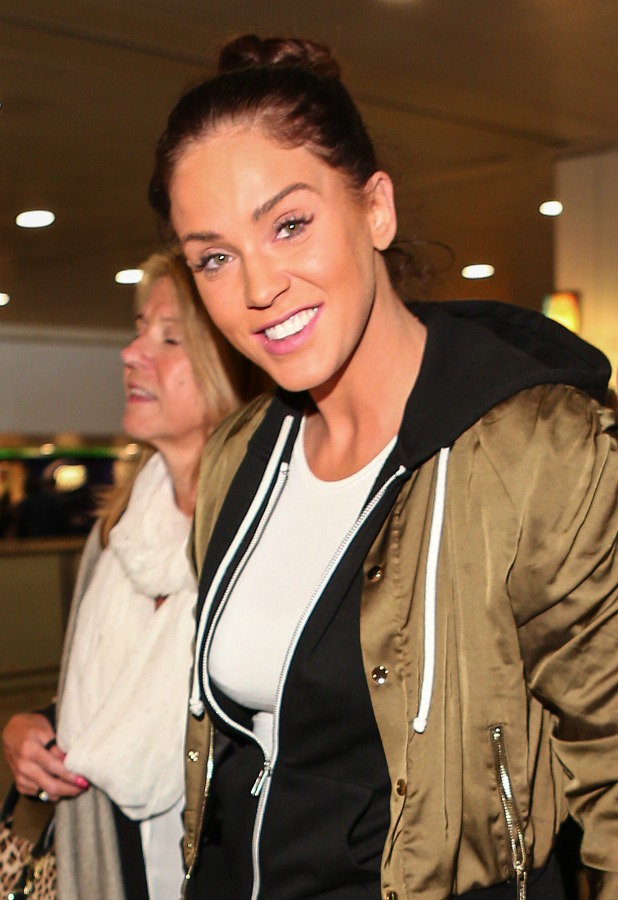 Well, speaking on today's ITV's
Loose Women
, she former
Geordie Shore
star, 28, confessed that a bit of alcohol and a handsome man had been involved.
Vicky explained: "I got a little bit tipsy on my flight home but you have to have a drink when you get crowned queen! I had a couple of drinks from Brisbane to Dubai. There was a really good-looking guy sitting in front of us and I got distracted and walked off the plane without my passport.
"We had so much drama [at the airport in Dubai] but they finally let us board with a photocopy of my passport. But I thought I wouldn't get back in the country. But when we landed there were people from Emirates were waiting for me!
Vicky said she felt like an
actual
queen as she was whisked through the airport and someone else picked up her luggage for her. It's good to be Queen of the Jungle!
She told the panel that she
arrived at Heathrow Airport yesterday afternoon and immediately went to the hairdresser to have her hair cut,
joking: "I had to! It smelled like cockroaches and campfire!"