I'm A Celebrity's Ferne McCann and George Shellley got a little red and flustered today when quizzed on TV about their close friendship.
We all saw them bonding in the jungle which inevitably led to
rumours that a romance could develop
. So, of course, when they appeared together on ITV's
This Morning
, hosts Holly Willoughby and Ben Shepherd couldn't resist digging!
Holly noted the pair were sitting close together and she was watching their body language thinking at any minute they would hold hands.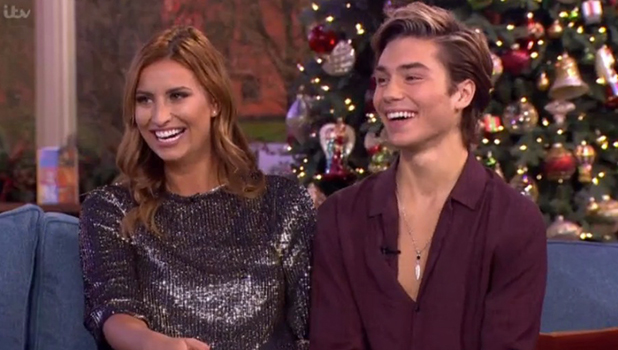 Ferne, 25, got a bit red as she replied: "We got so close in there and we were the youngest two people in camp and it was inevitable we would get on. I have skipped the fancy stage. I love him and we just get on very much as friends. I'm going really red!"
Union J singer George, 22, stepped in to add: "We have said it's like being out in a pressure cooker with the whole situation in the jungle. We obviously get on and have a connection. I think we are looking forward to seeing what happens."
TOWIE
star Ferne told Holly and Ben: "Everyone keeps saying this must be a showmance but it's the complete opposite of a showmance. What me and George have is genuine. We have a fantastic friendship."
Ben couldn't resist asking if the pair had shared a cheeky kiss at the wrap party in Australia, but Ferne insisted: "No! We did not kiss and we haven't kissed, not at all! The British public always want that romance and especially like a show on
I'm A Celebrity
."
Ah. We're still not ruling this one out!