Lionel Richie wants to have a jam session with Adele. We would LOVE to be a fly on that wall!
The legendary singer spoke with ITV's
Lorraine
about meeting Adele, if only to laugh about the fact they both now have hit songs called 'Hello'!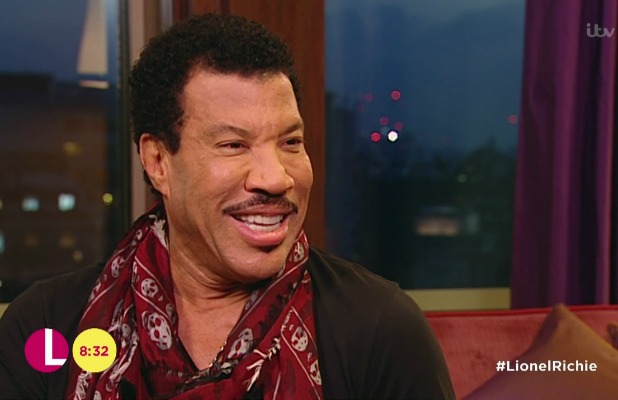 Lionel said that it may be a while before that happens, however, joking: "She has her hands full as she needs to promote my song, sorry, her song, 'Hello'. I don't own the word 'Hello' so she got away with that!"
"But she's a songwriter and I'd love to be able to get in a room and just play. Don't put any pressure on her but every time you see her just say, 'Hello Adele, what about Lionel?'"
Surely she'll say yes?! She already told Nick Grimshaw on his Radio 1 Breakfast Show that she and Lionel have to do some kind of competitive "hello-off", saying: "We've definitely got to do something, me and Lionel."
When Adele announced the name of her new single was 'Hello', it led to
numerous memes about Lionel,
which he got involved in, tweeting his own photo showing a screengrab from his 'Hello' music video and one from Adele's. Love it!
Lionel also spoke about his appearance on
X Factor
, where he mentored the contestants. "I was like the nervous parent because I want them to succeed. I said the most important part you [need to] remember is if you don't go out there and have fun, shame on you.
"Just loosen up, because the crowd never comes to the rehearsal, so whatever you hit just make sure it's strong, no matter what note because they don't know you're supposed to go to that high note, go to the low note, I don't care."