Louis Walsh has revealed his beloved mother has Alzheimer's disease.
The former
X Factor
judge told Woman magazine that mum Maureen, 84, no longer recognised him: "My mum has got Alzheimer's now. She doesn't know me. But she's fine, healthy and happy, and doesn't know any better."
Louis, 63, didn't reveal any further details, but did assure the magazine that Maureen is happy.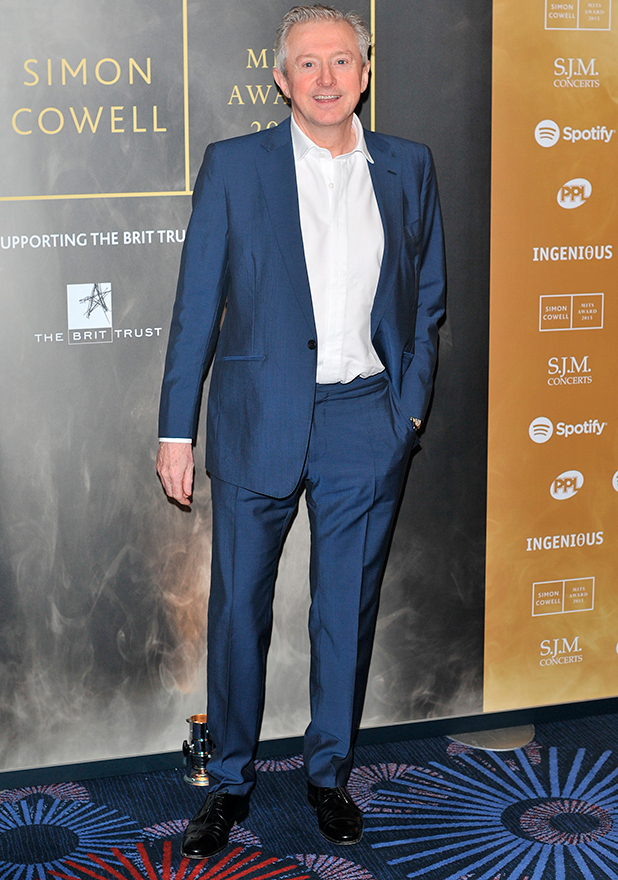 The Irishman is known to be very close to his mother, telling the Irish Independent this year that he'd travelled home to Kilitmagh for Maureen's 84th birthday.
A few years ago Maureen made headlines when she chatted on stage during an ad break at an
X Factor
taping, telling the audience her beloved son's real name was Michael Vincent.
A source told The Sun at the time: "The warm-up guy was speaking to guests to keep the audience on a high. At one point he had a chat with Maureen. I don't know if he'd been tipped off but he decided to ask Maureen if Louis was his real name and she said it wasn't. It was hilarious, nobody could believe his real name was so ordinary.
"When Simon Cowell came back into the studio he admitted he had no idea of Louis's secret and thought it was brilliant. Poor Louis was a bit red-faced. He got well and truly set up by his old ma, intentionally or otherwise."