I'm A Celebrity's Lady C and Brian Friedman have stayed true to their word and enjoyed a meal together after leaving the jungle.
Despite initially rowing and clashing in camp, the
two stars called a truce when they were forced to live together in Snake Rock
, and actually found they got on so well they made plans to meet up back in London.
But they didn't have to wait that long!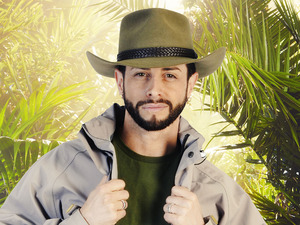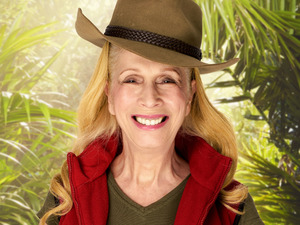 In tonight's
I'm A Celebrity... Get Me Out Of Here! Coming Out
show, we'll see
Lady C and Brian meeting up for a meal in Australia,
accompanied by
Lady C
's son Dima.
Of course, talk turned to their fellow campmates, specifically Duncan Bannatyne and Tony Hadley, who Lady C did not get on with in the jungle.
Brian asks Lady C if she's heard from either since leaving camp. She replies: "Nigora, Duncan's girlfriend, text Dima last night and asked him, and by extension me, to join them for dinner. He's just a complete pussy. Man-up - ask me directly."
Former
X Factor
choreographer Brian responds: "I like to think of myself throughout the experience as Switzerland, I tried to be very neutral." He also warns Lady C she will have to see both Duncan and Tony at the finale.
Lady C, however, isn't fussed. "I find it very easy to ignore people whose existence I refuse to acknowledge. The Tony's and Duncan's of this world are no use to women like me. They're of no use to women who have a thousand years of history and breeding and will mow people down."
Something tells us Lady C, Duncan and Tony will never get on...
And Duncan feels the same. He says in the show: "I have a wonderful life, wonderful children, amazing girlfriend. I'm not going to let Lady C come anywhere near me. She's insignificant, like a flea on an elephant's back."
I'm A Celebrity... Get Me Out Of Here! Coming Out
airs at 8pm on ITV.