Ouch. That still looks like it hurts!
Former Stereo Kicks singer
Jake Sims
turned up to Metro's Guilty Pleasures Christmas Party last night sporting that
black eye he sustained after slipping on ice
in Germany over the weekend.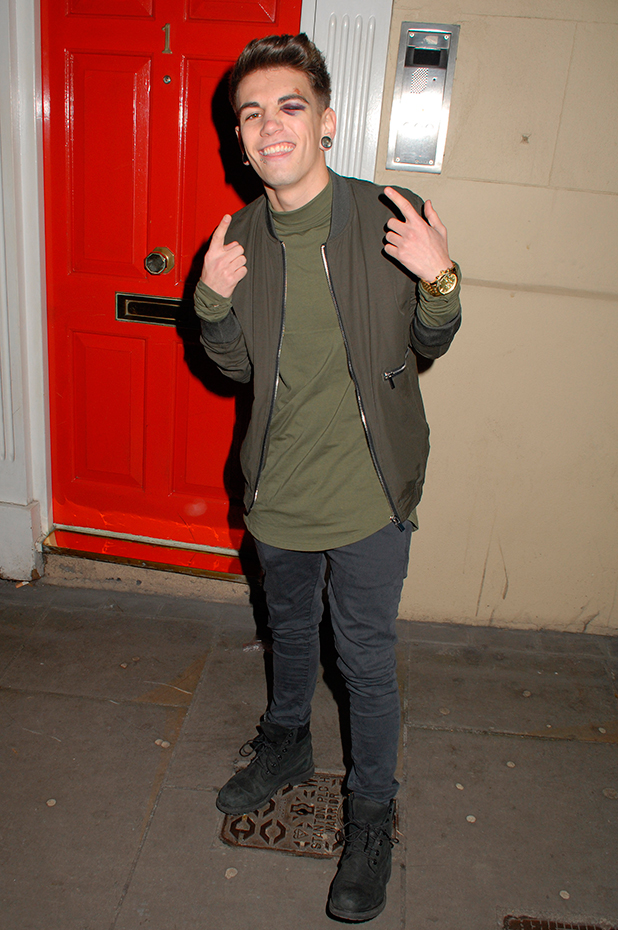 Poor Jake!
While the shiner looked pretty nasty, the 'Love Me So' singer seemed in high spirits, even pointing out his eye to the photographers to make sure everyone saw.
He then tweeted: "The pap pictures from tonight's event are going to be entertaining."
When one Twitter user told Jake, 'Don't worry, we've all been there,' he jokingly replied: "Lol HAVE WE REALLY? HAVE WE ALL BEEN SMASHED IN THE FACE BY BIG BADBOY GERMAN BODYBUILDER ICE thanks though guys."
We love how he keeps his sense of humour even if that thing must hurt like anything.