Welcome to the world Saint West!
Kim Kardashian
West and Kanye West announced the unusual name for their
newborn son
via Kim's website on Monday night (7 December), two days after little Saint arrived in the world.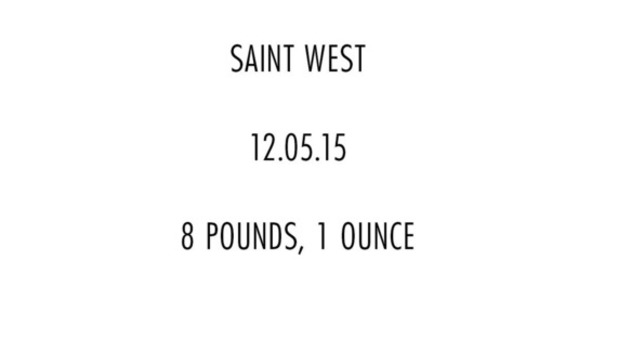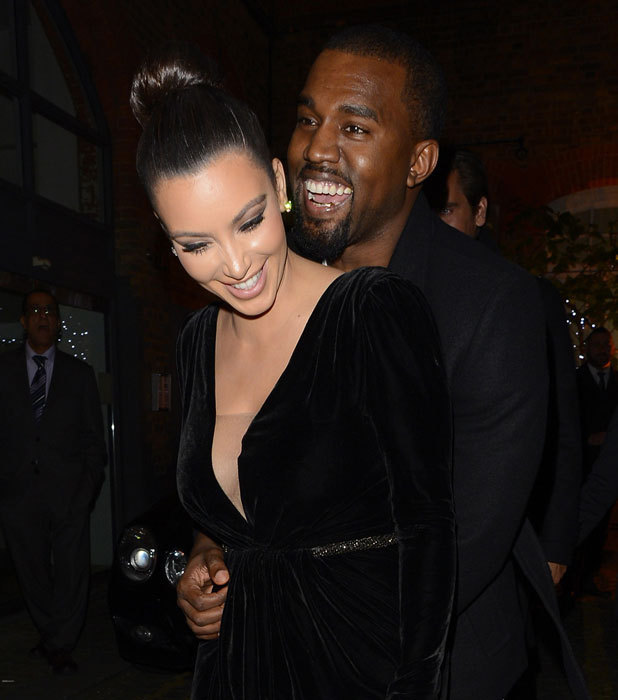 The couple gave no reason for the otherworldly choice, simply writing: "And His Name Is... Saint West. 12.05.15. 8 Pounds 1 Ounce."
Well, he was never going to have a traditional name, was he?!
Little Saint joins big sister North, two.
The announcement of the baby name stops the endless speculation about what the couple would choose, with monikers including Easton and Robert, in tribute to Kim's late father, being touted as possibilities.
As with North, Kim, 35, had a
difficult pregnancy with Saint
and was vocal about how she didn't enjoy the experience of being pregnant. She also suffered medical complications including reported placenta accreta and required a
procedure to turn her baby from breech position
ahead of the birth.
She had told fans: "They gave me an IV with medication to relax my uterus, and then three doctors attempted to work together to turn the baby. There was a risk that my water might break or the baby's heart rate could drop â€" in which case, an emergency C-section would then take place. I went in with my sisters and my husband. I was prepared for it all!"
"It was soooooo painful. Probably more painful than childbirth. BUT it worked!!! My baby is in the right position and it feels so good to not have the stress of thinking I need a C-section."
All you need to know about Kim Kardashian: