Kim Kardashian West may have only given birth to her second child at the weekend, but she's already thinking about baby number three!
In a scene aired on last night's
Keeping Up With The Kardashians
in the US, the reality star told mum Kris Jenner that she was already wondering what a third child might do to her body.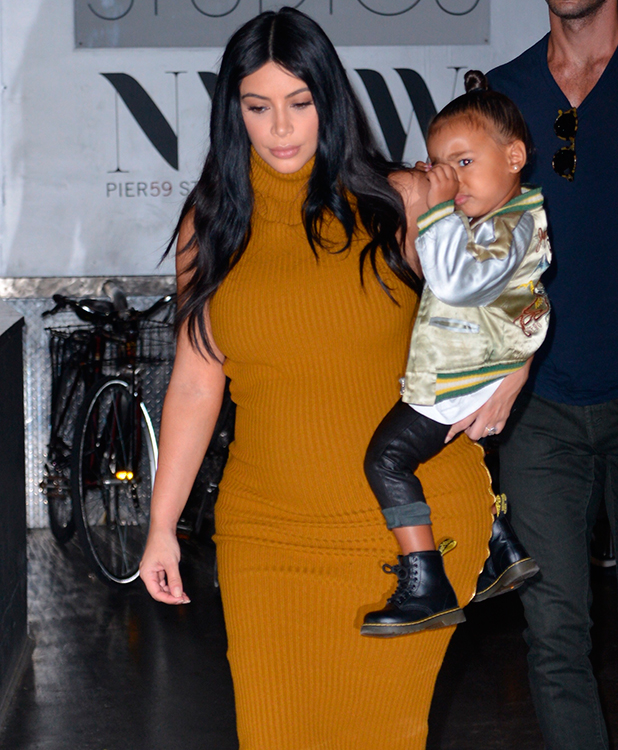 Filmed back in the summer, Kim, 35, is heard saying: "I'm 25lbs up on the scale today. I'm only half way there. Last time I gained 50lbs but I delivered six weeks early and they say you gain the most at the end so I probably would have gained 70lbs!"
Kris, 60, told Kim not to worry about baby weight, prompting Kim to reply: "Oh I'm not worried about after. That's when I think your body really starts to slip."
Kris' response? "Can we slow down and have number two!"
Baby number two arrived over the weekend and was announced via Kim's official website. She told fans: "Kanye and I welcome our baby boy! "
Kim Kardashian West and Kanye West welcomed the arrival of their son
this morning. Mother and son are doing well."
So far no baby name has been released but predictions have included Easton and Robert, the latter being a tribute to Kim's late father Robert Kardashian.
Keeping Up With The Kardashians
airs Sunday nights on E!
All you need to know about
Kim Kardashian
: