Lady C may have criticised parts of her experience in the I'm A Celebrity jungle but she still appeared on last night's final episode.
Some viewers admitted they were a bit surprised to see Lady Colin Campbell sitting among the other finalists on Sunday night's last episode, where Vicky Pattison was crowned Queen of the Jungle.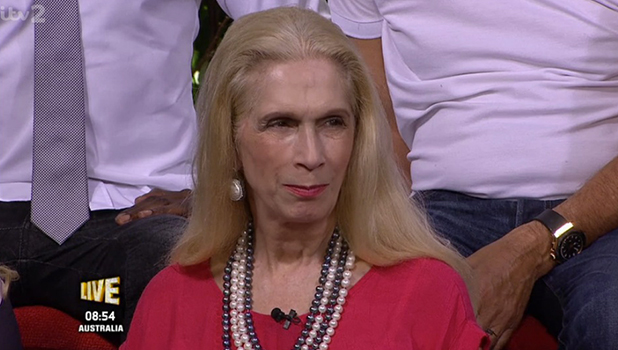 It's tradition for finalists to return to the jungle for the finale, but given Lady C's recent accusations about bullying by contestants and her medical needs being ignored, we had wondered if she would turn up.
Several viewers took to Twitter to voice surprise at seeing Lady C among her campmates, while others pointed out she was being uncharacteristically quiet given how vocal she was in camp.
Surprised Lady C is there haha

— LIV☽ (@jayswonkysmile) December 6, 2015
Surprised Lady C's back tbh

— Laurence Walden (@LaurenceWalden2) December 6, 2015
#ImACeleb why did lady C come on the final show?

— tracey barrett (@TraceymBarrett) December 6, 2015
Wow you can feel the tension between Lady C and Duncan! #ImACeleb

— Laura Mac (@lauramac_drums) December 6, 2015
Lady C is being rather quiet #ImACeleb

— Cody Paterson (@codenamecod) December 6, 2015
Well clearly someone as told lady c not to speak a word whilst on tv hmmmm i wonder why ay #ImACeleb

— Chloe (@MissChloeMarie_) December 6, 2015
Why is lady c so quiet, I'm finding a bit strange #ImACeleb #LadyC

— Niall Parker (@niallandparker) December 6, 2015
lady c has got some front saying the show is shit then turning up #imaceleb

— gabby (@GabbygalEvs) December 6, 2015
Wow. Lady C is back even though she had row with producers over "bullying". Proves she's full of shit. #ImACeleb

— Tony Bianchi (@Voltamax2020) December 6, 2015
Lady C was withdrawn from the jungle on medical grounds last week, and has since given a handful of interviews in which she criticised producers and fellow campers.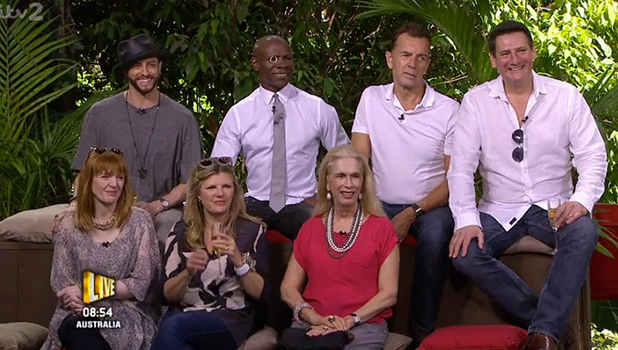 In an interview with
Daily Mail
this week, she claimed that bullying from contestants had brought back childhood memories of bullying, and accused ITV of not providing orthopaedic bedding she had been promised before the show. She also alleged the programme was edited to exclude 'plotting' against her.
"I visited producers to complain about the bullying. I don't know how often – several times a day. In the end I pointed out that I was going to take steps. I realised that the button to press was legal, and my goodness did it work. I meant it and they knew I meant it. I don't speak out of the orifice upon which I'm sitting.
"I knew that this was making great television but I had not signed up to be bullied. I won't tolerate bullying in any shape or form, nor will I allow anyone to take advantage of me. I never have and I never will."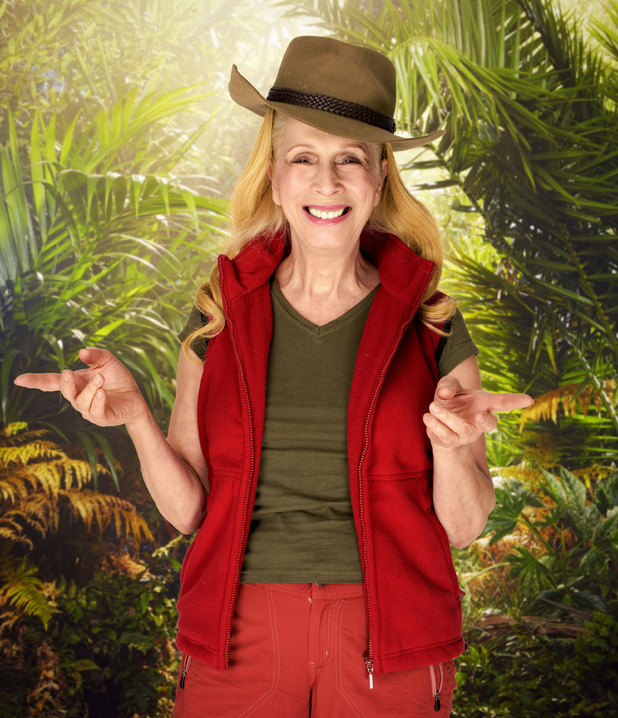 Lady C, 66, also said that she visited the camp psychiatrist who made a connection between her childhood memories of bullying and what was happening in the camp.
"It turned out the doctor had made the connection. I had been bullied as a child and was now being bullied again. This would bring it all back. At that point there would have been real damage of a serious nature and would have opened them up to a massive lawsuit from me. It is quite clear that Duncan and Tony were not going to desist and ITV could not shut them up without violating their right to talk freely on the show. So that is the real reason I left. They wanted me out because they could not protect me. They needed to get me out."
ITV, however, defended itself in a statement, saying: "Producers responded fully to Lady C's medical requirements by giving her the camouflaged bed, which viewers saw was placed on her bed, and by giving her a hard-backed chair to sit in that was also featured on the show.
"No one who has left the camp so far has said she was being bullied. Indeed, it was Lady C who resorted to name-calling and offensive remarks in her exchanges with Duncan and Tony. As has always been the case, what viewers see is a fair and accurate representation of what goes on in camp."