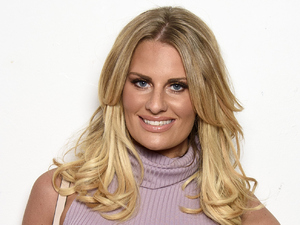 The Only Way Is Essex's Danielle Armstrong exclusively shares her views on the latest episode of I'm A Celebrity... Get Me Out Of Here!Episode 18
Okay, it's all peace in the jungle. Now Lady C has left there's no one left to argue with and I think it's all a bit boring really!
Except for the rising sexual tension... read on!
So, Duncan left, leaving Jorgie, Ferne, George, Vicky, Kieron and Tony. It's a bit embarrassing for Duncan as just before he was kicked out he pronounced that he was going to win but at least he got his first wish which was to stay longer than Lady C and get a cuddle from his girlfriend. Well, maybe more than a cuddle. "Room service and a bonk," was Tony's phrasing!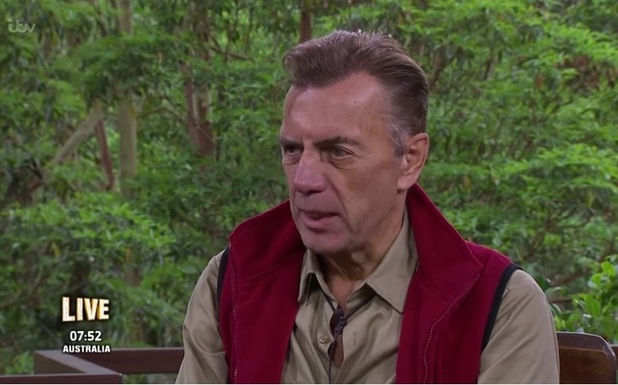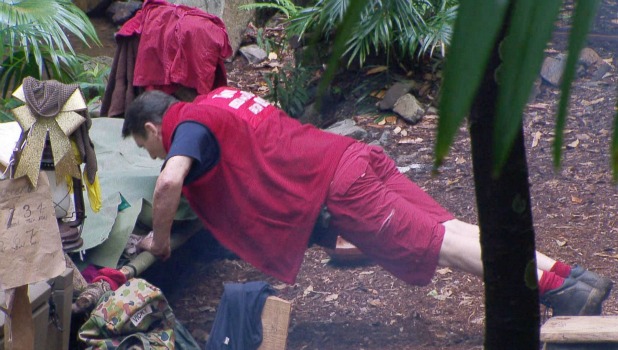 Poor Tony, I think he was feeling his age surrounded by the youngsters and I think that's what he meant when we saw his reaction when Duncan was voted out. "Oh sh*t" was the expression and I think that's the first time we've heard him swear!! To add insult to injury, Tony was then told that he was exempt from the next trial as he was too heavy for the harness!! Then we saw him try and do press ups. It seemed that he managed only five and he was knackered, ahh bless him.
Kieron jokingly then began to play what seemed to be a sexy word game with Jorgie. This is a game with major sexual innuendos! Hard or fast, muscly or skinny, thong or French knickers... the sexual tension in camp is rising very quickly with all these youngsters left on their own!! I think they're all glad it's coming to an end lol.
The Bush Tucker Trial was called Twisted Tombola, and Kieron and Vicky were chosen to complete this. They were both strapped in a tombola which was spun round with a load of numbered balls are thrown in. They get questions from Ant & Dec where the answer is a number, so they need to find the right ball with the number and put it in a slot. Six questions, six stars, should be easy, right?!
But, yes, they had the company of meal worms, cockroaches, green ants etc. a mere 20,000 of them... where do they get them all from?!! The funniest question was, "How many penises does a male snake have?" Vicky could not believe a snake could have two!! Who would have known that?! Lucky lady snakes, hey! Anyway they won five meals so not bad!!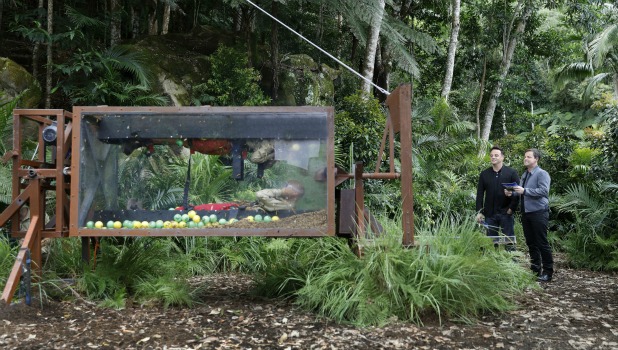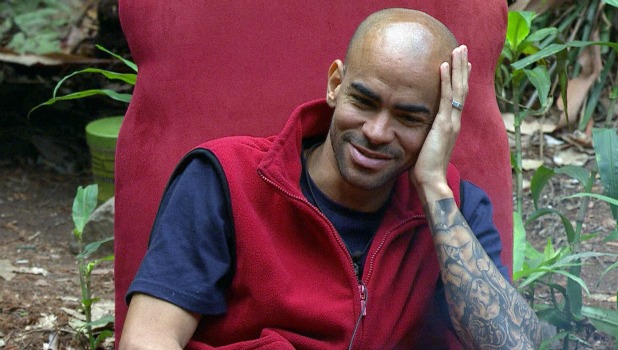 Next, we saw Kieron voted in as camp leader. At last he is in the red chair! All series he hoped he would be elected camp leader and now he's got his wish, but perhaps it's a bit of an anti climax for him as he only had four campmates to select for the chores and he only won the vote by one.
Jorgie and Tony were selected for tonight's Dingo Dollar Challenge. Well, there was no weight limit to this one so Tony was okay ha ha. Jorgie got caught in a mantrap but the dollars were caught with her, so Tony had to use a catapult to rescue her and the money. If he hit the target it would lower the mantrap. Hey, we finally found something Tony could do!! He hit the target and the dollars were secured.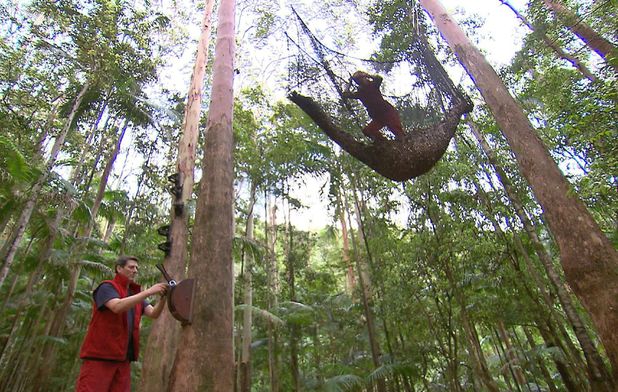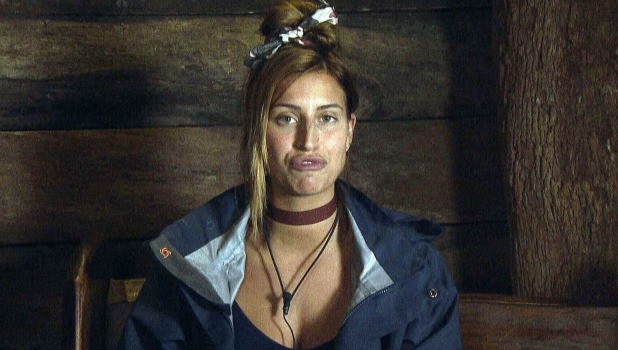 Now, they haven't had much luck with the questions for the Dingo Dollar Challenge. They hoped to win pick 'n' mix as a treat but... again another penis question! This one was, "How many men would want a bigger one?" !!! They went for the higher number which they got wrong (men are such liars!) but it did lead to more dirty talk. Vicky reckons she would have a big one if she was a bloke and they asked Ferne how big was George's was. Ferne was really embarrassed. Leave her alone! She's a good girl !
At the end of the episode, Tony was voted out. I think he'd had enough anyway! And I don't think he will be having lunch with Lady C back at the hotel. No love lost there!
So we are left with the youngsters as the final approaches. Come on, Ferne, you can win this!!
Danni xx