Pregnant Kim Kardashian is eagerly awaiting the arrival of her baby if her latest Instagram snaps are anything to go by.
The reality star posted a close-up photo of her bump along with the caption "Ready whenever you are lol". And from the look of that picture we can totally see what she means – Kim looks ready to pop!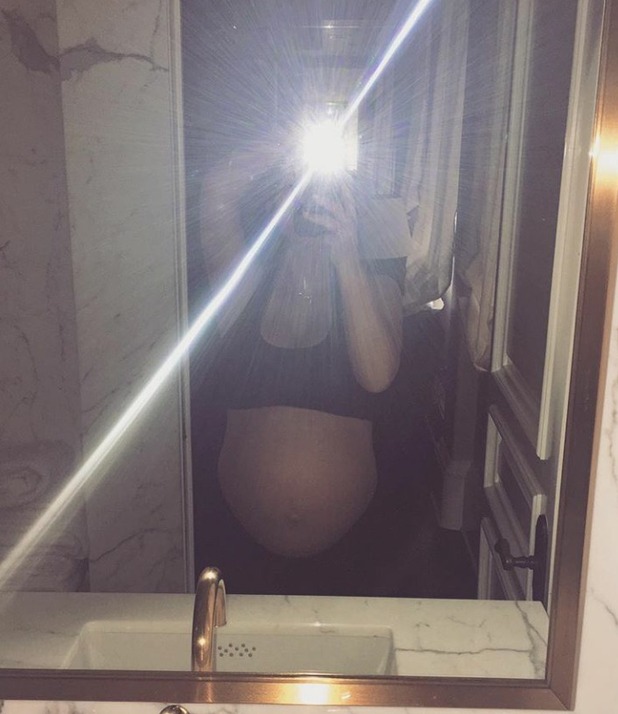 Kim's second baby with husband Kanye West is due this month and no doubt they're beyond excited for the arrival.
Proving just how eager she is for the little one to make an appearance, Kim also shared a close-up selfie and wrote a simple "Waiting…"
And as always, the photo showed Kim looking super glam with glossy locks and a smouldering smoky eye.
Earlier this week,
the 35-year-old revealed she was feeling "fat as f**k"
and claimed that her cankles were "out of control".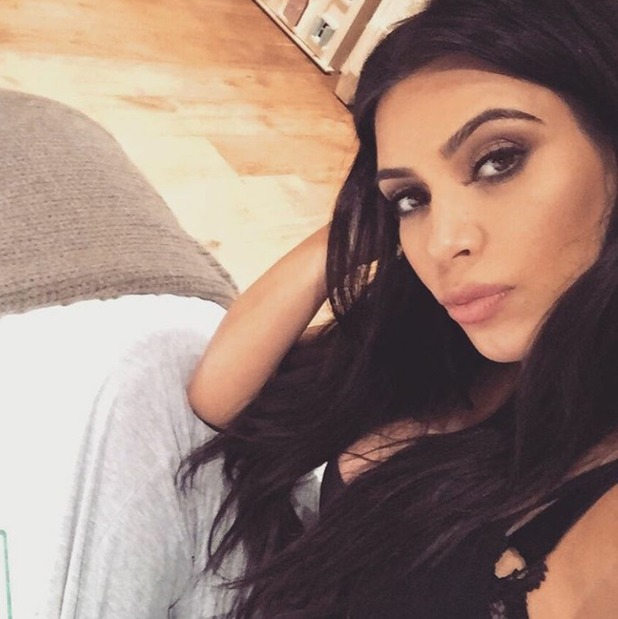 The
Keeping Up With The Kardashians
star has also been
poorly with a nasty sinus infection and flu
, which is never fun!
But Kim, who is already mum to two-year-old North, has made the most of her pregnancy by indulging in some delicious cravings. On the show,
she flew all the way from LA to New Orleans to enjoy the likes of crab fingers and beignet for dessert
.
Talking about her dedication for the snacks, she revealed: ""I just kept on saying if I get pregnant again I am treating myself to a night of good meals. The food in New Orleans is so amazing. I've been doing so good, I work out all the time and I've been eating so healthy so I decided to go for it and fly across the country to satisfy my pregnancy cravings and I'm going to have a cheat day and eat whatever I want to eat."