From nought to sixty and back again… Jamie Laing's flirty friendship with Made In Chelsea co-star Jess Woodley changes every time we turn the TV on.
But Jamie, 27, tells us that things have definitely slowed down now: "Jess and I are sort of not talking at the moment, annoyingly. We had the best friendship, she's awesome but for some strange reason she didn't want to go out with me. She's mad!"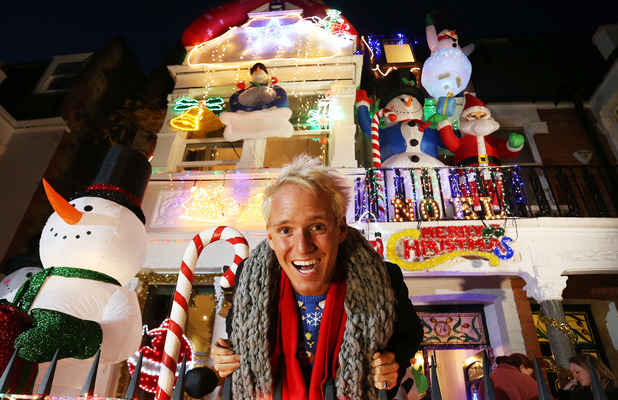 Jess, 20, told Jamie that she felt no sexual chemistry between the pair in a recent ep of
MIC
but rather than get more hurt waiting for Jess to make up her mind, Jamie's decided to eye up other potential girlfriends. And he's aiming big!
"I would like a date with Ariana Grande, she's so sweet. It's those dimples, they are the best thing in the world. I also think Victoria's Secret model Behati [Prinsloo] is so cute, she seems fun which I love."
We reckon her hubby, Maroon 5 rocker Adam Levine, could have an issue with this. "Adam Levine," Jamie muses. "I feel like I can challenge him! Candice [Swanepoel] is the best too. And it would be awesome to date one of the Kardashians… I like a tomboy, so it's more Kendall than Kim for me.
"Kendall is amazing. She's taller than me so we could do that trick where we turn up somewhere and she says: 'Oh Jamie hasn't arrived.' Then I walk through her legs saying: 'No here I am!' That would be great," he laughs.
We would love to see a
KUWTK / Made in Chelsea
crossover!
In the mean time, Jamie is making sure that he trains like an angel too.
"I used to just drink a smoothie and sit in the steam room and think that was a gym session," he says. "So I've just got myself a personal trainer. Weirdly I'm in quite good shape, I'm naturally quite athletic so I don't need to do a lot."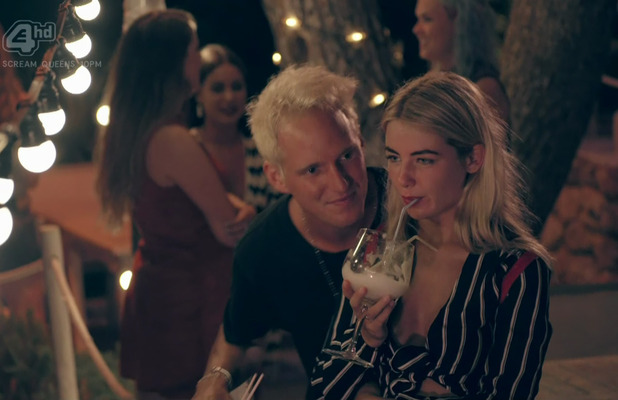 The star is also getting ready for the festive season and has been promoting NOW TV's Christmas movie schedule - including an epic prank on co-star Binky Felstead which involves covering her house in Christmas decorations - check out the hilarious video below!
"I start feeling festive as soon as the Christmas movies come on. I go down to my mummy's house and on Christmas Day we have to wear black tie… how funny is that? On Christmas morning I am only allowed to open one present before I go into my mum's room. Then I open my stocking on my mum's bed. I'm 27 but it sounds like I'm 12," he laughs.
"Taking my younger brothers and nephews shopping is the highlight of my Christmas. I took my nephews to Toys R Us last year and said: 'Boys, you can have anything you want.' Do you know what they chose? A remote control car that goes at 60mph and cost £380! I was like: 'WHAT?'"
Maybe take them to Poundland this Christmas, Jamie!
Watch over 1000 Christmas movies contract free with a NOW TV Sky Movies Month Pass for just £9.99 NowTV.com