Geordie Shore star Holly Hagan has responded to her ex-boyfriend, Kyle Christie's, claims that the show is more important to her than him, revealing she is "deeply hurt" by his comments.
Earlier this week,
Kyle revealed he has now quit Geordie Shore to focus on his family
, after his grandfather has been diagnosed as terminally ill.
Shortly after his announcement, Kyle opened up on his decision to leave the MTV reality show, appearing to hit out at former flame Holly while doing so. He has said Holly "is not a*sed" about him and now she has taken to Twitter to have her say.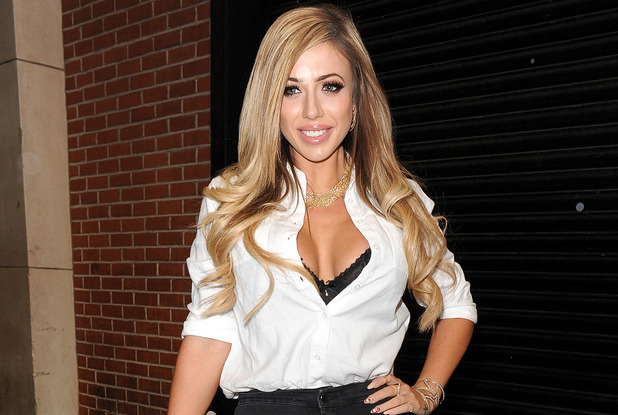 Implying that what Kyle has said isn't the case at all, Holly tweeted: "Wow deeply hurt by the things I've read today."
Wow deeply hurt by the things I've read today.

— MissHollyHagan (@HollyGShore) December 1, 2015
Her post comes after
Kyle told The Sun Holly had planned to pull out of Geordie Shore's twelfth series to support him and his family, but later changed her mind.
He said: "[Holly] wasn't going to do [series 12] because of my family and personal reasons, my grandfather is like her's, but then at the last minute she decided she needed to do it."
Despite being cut off from the outside world when inside the
Geordie Shore
house, Kyle revealed he had spoken to Holly at times, but she hardly got in touch.
"I was looking after my family during the filming of series twelve and I was in touch with Holly a little bit, but she rarely got in touch," he added.
"Holly will say she's gutted I'm not there, but I don't think she was that ar*ed," Kyle claimed. "I love Holly, I always will, she's my best friend, but at this time the show is more important to her than me."
Seeming to hit back at Kyle, Holly also retweeted a Twitter followers who criticised his comments.
They had said: "@HollyGShore after all the screaming, crying and fighting... Is anyone actually gonna believe you 'aren't a*sed.'"
Holly replied: "Exactly babe. Thank you."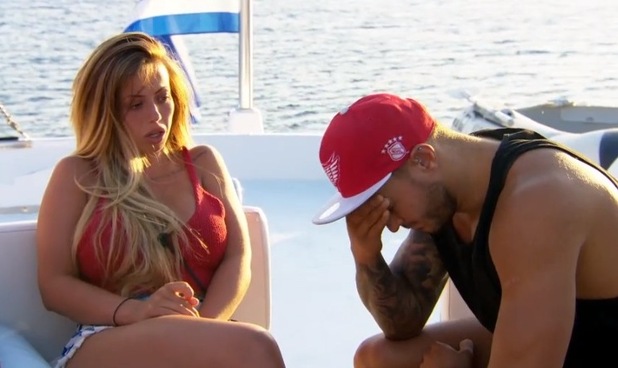 The former couple's apparent fallout comes after viewers recently watched Kyle leave
Geordie Shore.
Throughout the series, he and Holly have argued constantly, after
Kyle chose to end their relationship early into the cast's trip away
. However, the tension between the pair took its toll on the rest of the house, forcing the group to give Kyle and Holly an ultimatum - one of them had to leave.
Kyle decided it would be easier for him to go, telling Holly she can't be happy if he sticks around. His exit seemed to hit her hard, however, and
Holly was seen breaking down in tears as Kyle left.
She said: "I feel like now this is the end and I feel totally broken as a part of me just wanted him to turn around and say he had made a mistake, that he didn't want this and he was stupid.
"But he didn't want to be with us," she admitted. "And a part of me still wants to be with him."
For exclusive competitions and amazing prizes visit Reveal's Facebook page NOW!