Scott Saunders quit The Apprentice in a boardroom shocker on Wednesday's show.
Scott told Lord Alan Sugar he was leaving the show despite being on the winning team.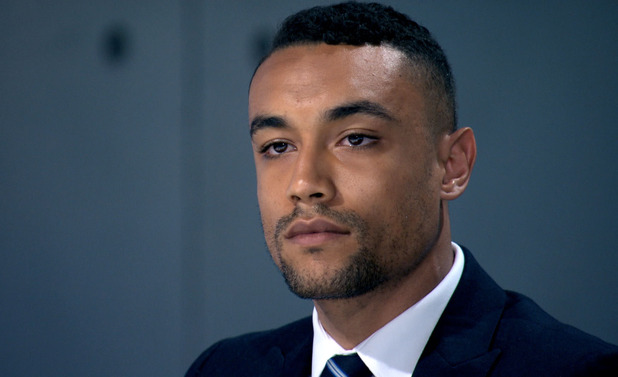 The teams were tasked with tapping into the London property market to sell mid-range and high end properties to the city's most discerning buyers.
Scott was on Team Conexus, who were crowned the winners, but he soon delivered his own verdict to Lord Sugar.
After being told they had won, Conexus left the boardroom, but Scott remained in his seat.
Lord Sugar gestured for him to follow his team mates, but Scott said: "It's alright. I would like to quickly say thank you for the opportunity, but I would like to exit the process."
At this point, the whole boardroom was in disbelief, and Lord Sugar replied: "Well it's your choice if you want to. You're doing my job for me. But I'm an honourable man and I stick to the rules, so all I can do is thank you very much indeed for putting yourself forward because you've actually made life a little bit easier for me."
Scott then left the boardroom, telling his team mates, "I'm off".
Scott is the first ever candidate to voluntarily leave the process after being on a winning team. He is the second candidate to quit, following Katie Hopkins in 2006.
Commenting on his departure Karren Brady said: "He clearly knows he's out of his depth. He's gone"
Claude Littner added: "He's been floundering for weeks really."
Speaking in a taxi, Scott said: "I left because Lord Sugar made a success of his business himself, so why do I need to go to him to go and get an investment? I truly stand by my decision, and he'll kick himself that he didn't look at me in a different light."
Try Reveal's digital edition on iPhone & iPad. Subscribe now & never miss an issue!