Lady C has left the jungle... just after George and Vicky admitted her constant rows with I'm A Celebrity co-star Tony were getting too much.
Viewers will know Lady C has argued with several people in the jungle, most notably Tony, Yvette and Duncan and - unsurprisingly - it all kicked off again on tonight's episode.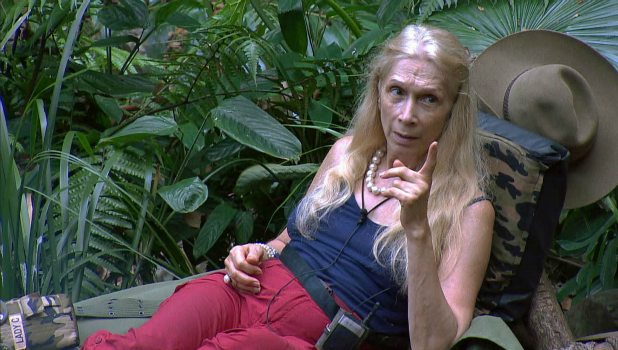 It started when Tony told Lady C she was being rude for whispering with George, to which she replied: "If I wish to whisper I will do it, if you don't like it, lump it."
She then turned to Duncan, who was nearby, and said: "Control yourself instead of trying to control other people you silly old man."
Oh dear.
Poor George, who is currently camp leader, had enough and commented: "Lady C and Duncan keep popping at each other. It's like having your parents drag you into an argument you don't want to be part of."
The argument flared up again later when Lady C said Tony and Duncan were hypocrites for calling the camp messy, saying: "I heard them talking about the state of the camp and it is the height of hypocrisy while he had his stuff lying around."
When Tony tried to intervene, she replied: "F**k off."
Tony wasn't happy and said: "Do not talk to me like that again, you are so rude... Nice choice of language, it's pathetic to be honest."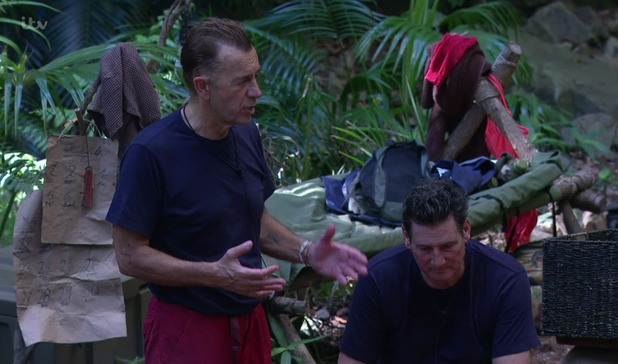 Vicky summed up the rows by calling Tony, Duncan and Lady C the "triangle of terror", explaining: "All nice people but put them together and they are just aggy."
She tried to play peacemaker by saying the rows affected everyone in camp.
"They row over everything and every discussion or tiny comment has to be a row and it's affecting the mood in camp and apart from everything else it's getting right on my tits," said Vicky.
"I'm telling you now that if it's going to be them two left in it's not going to be fun here, it's going to be some Hunger Games fight to the death. We'll have to sleep with one eye open."
Ferne said: "She just gets bees in her bonnets and she can't drop them, I can drop things quickly and easily... They are like two kids."
As we now know,
Lady C has left the jungle on medical grounds
. Her rep explained she'd suffer a fall in the jungle that had been exacerbated by everything around her. He also alleged she felt bullied by two contestants - though he didn't name them.
Tony's rep later replied: "These allegations are pure fantasy - the whole nation has witnessed how Lady C has continually made vile and hurtful comments towards various camp-mates. To make accusations of bullying and biased editing is unbelievable and disrespects both the show, and the millions of fans who have tuned in and voted night after night."
I'm A Celebrity
continues tomorrow on ITV.