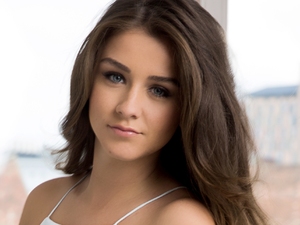 Brooke Vincent exclusively shares her fashion favourites, beauty and style picks and celebrity highlights with Reveal.
Hello everybody.
Hope you are all having a nice weekend. AS IF it is December already! This year is going far too quick.
Pizza, Pasta and Leather Pants
Last week, me, my three friends, Tina O'Brien and her boyfriend Adam all went to an Italian restaurant in the Corn Exchange. It was delicious food and we all had an amazing time.
Overloading on carbs also felt so good, but my favourite thing of the whole night was finally wearing my new leather pants! I finally found some that I love and that also don't bag around the bum/crotch area. I think the fact that they are like jeans helps them cling to your figure a bit more.
Here they are and here are a few pictures from the night: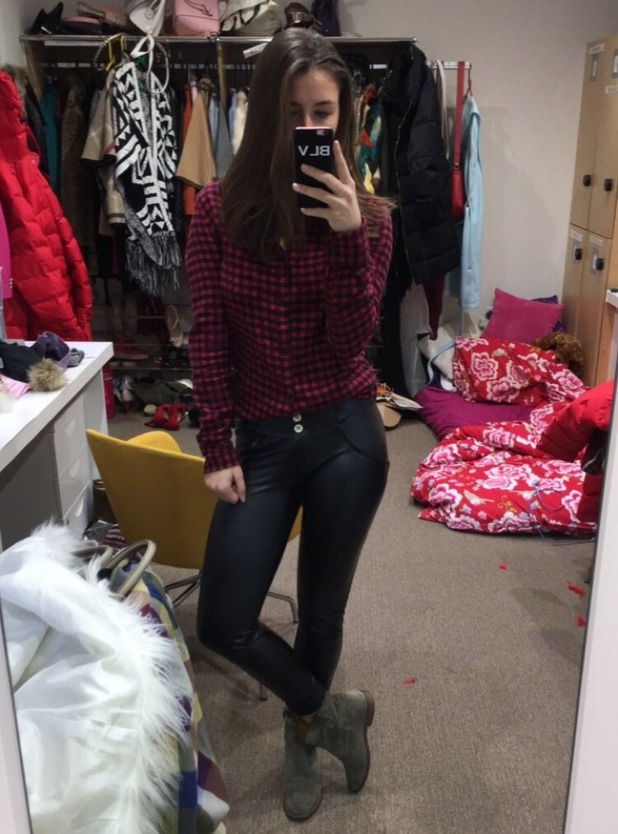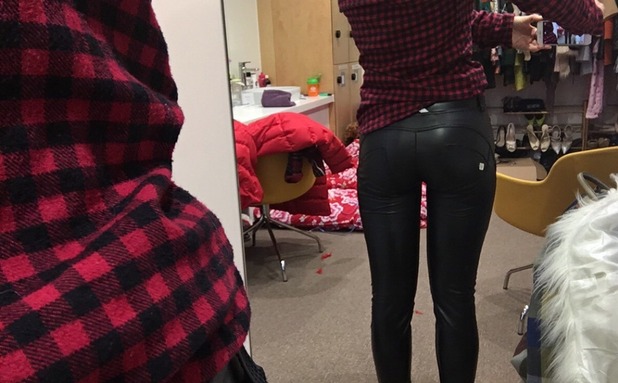 At our dinner table: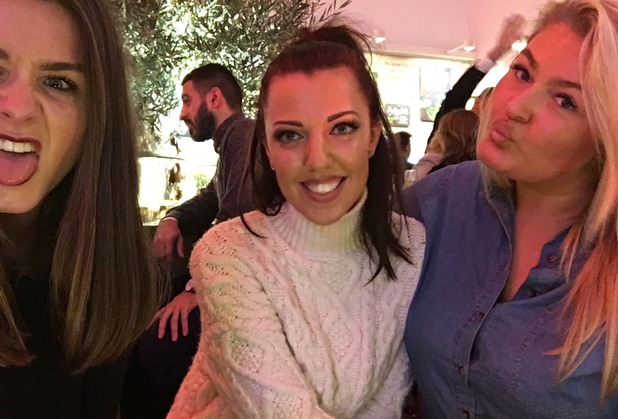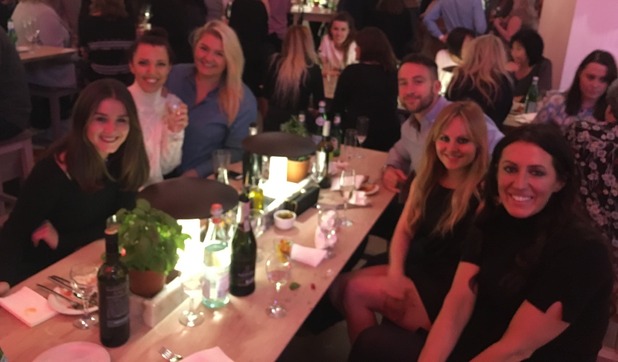 A sax player: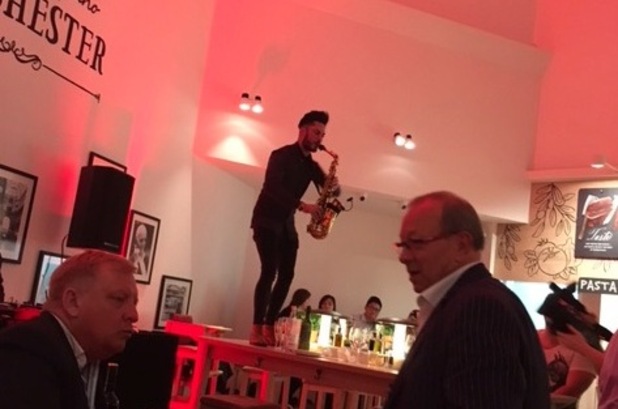 Christmas Shopping
Although I said a good few weeks ago I was about to start my Christmas shopping, I didn't ha! But, more fool me now because everyone is going to start and I'm going to get mixed up in it all.
Normally I have more people to buy for, so I usually do it bit by bit so that it's not a major dent to my bank balance haha. But now a lot of my friends have children, I've stripped it right down ad I'm only buying for the children. It's a lot easier and let's face it, Christmas is a lot more magical for the kids.
So, I'm going to try and find a day where I rush around like a mad woman and try and find everything.
This week I took my nana and granddad to a homeware store. They have a huge Christmas area which I love walking around and picking out which tree I would have - if only I had the patience to even decorate a tree haha! I always find the idea is a lot more exciting than being surrounded by knotted up lights and different coloured baubles.
But here are my favourite trees from the trip: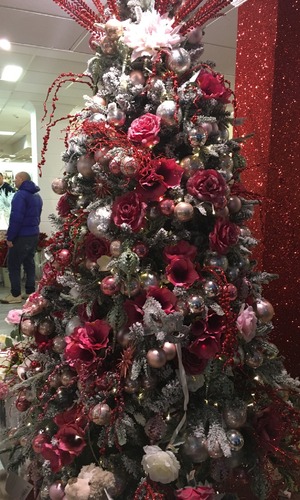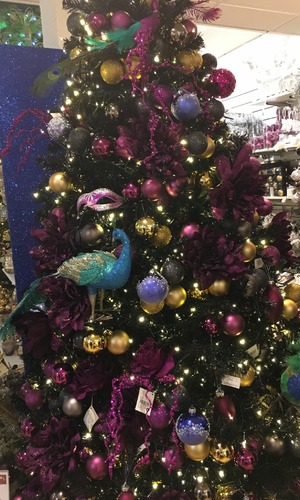 WHP
This weekend I went for the first time to Warehouse Project. For people that don't know what this is, it is basically a huge car park underneath Piccadilly train station in Manchester that's transformed into a club like theme for two nights of the week.
It's basically a festival indoors with pop up bars, port-a-loos and a stage and speakers. Sorry, I'm really not describing it that well (haha), but we had a ball.
Annie Mac performed along with grime artist Stormzy and one of my favourite DJs, DJ EZ. He played some of my favourite songs and we all had an amazing time, but an ever so long night as he didn't come on until 4am... He was definitely worth the wait! All the girls had an amazing time.
Here we all are: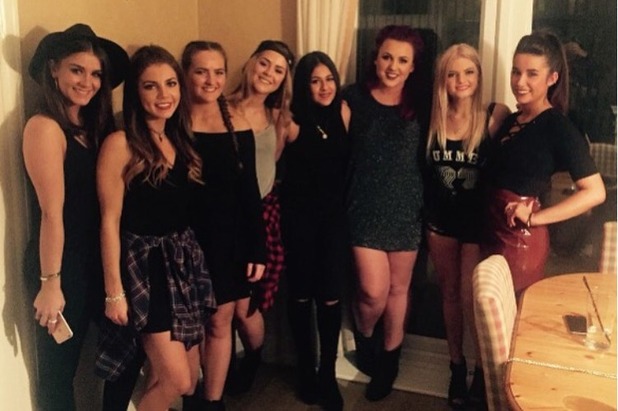 Old Faces!
My beautiful friend/ make-up artist Gill was back in work this week and oh, how I've missed her. Gill has taught me a good few tips with make-up and even been working with the beautiful Killan Murphy on
Peaky Blinders
... I was very impressed. She also loved Sophie's new look!
Short hair and lip liner we called it. Here we both are and it was lovely to catch up: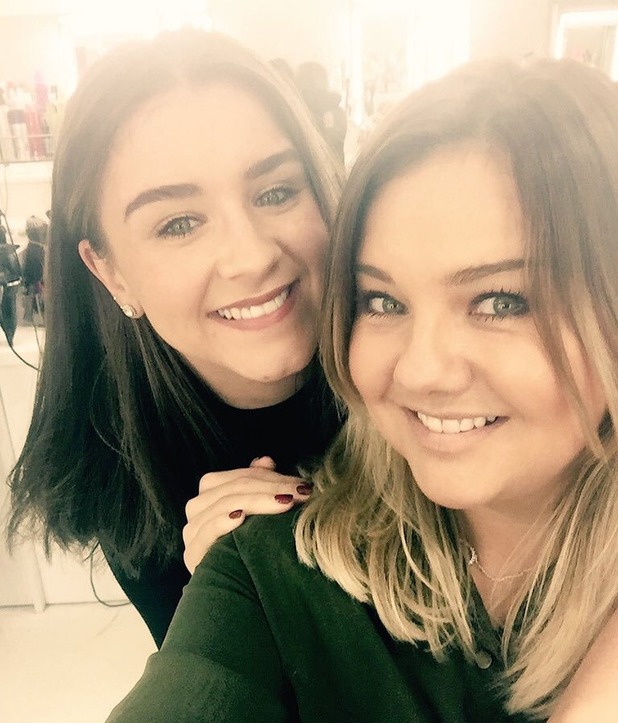 Lever Edge Care Home
On Sunday Me, Cath T, Tisha, Katie and Dean (who in
Corrie
terms are Eva, Steph, Sinead & Luke) all ventured down to the lovely Lever Edge care home in Bolton.
We met so many lovely people from the people who live there, to the people who work there and the people who visit. I met a lovely lady. She was called Lucy and 106!!!! I know!!!
She was the most beautiful lady I had ever met. She had the best complexion and her hair in the cutest little curls ever. She said her trick was that she doesn't smoke or drink!
Then, I met Gerty. An Irish lady. She was dressed in a lovely green twin set and told me all about her drinking antics. She got up singing and dancing. She was amazing. Gerty is definitely a bit of me haha.
Here are a few pictures of our trip and thank you for letting us come into the home.
Here's me and Lucy:
And here's us all sat listening to Gerty singing: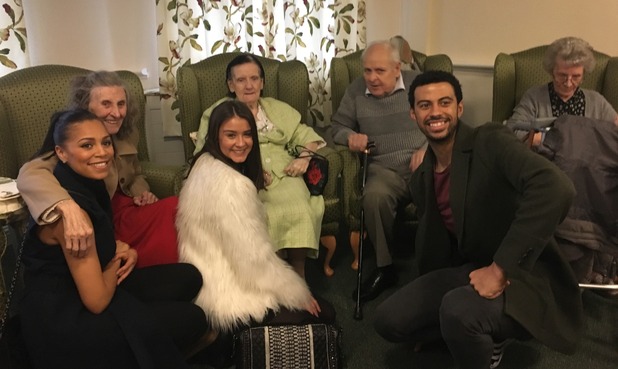 Lunch in the Northern Quarter
Me and the girls went out for our friend Misha's birthday this weekend. Misha is a twin, but her sister Ellie was on holiday and it was the strangest thing having a birthday meal without them both being there. We had a lovely time and the food was amazing.
These things were to die for. Cheese burger spring rolls!!!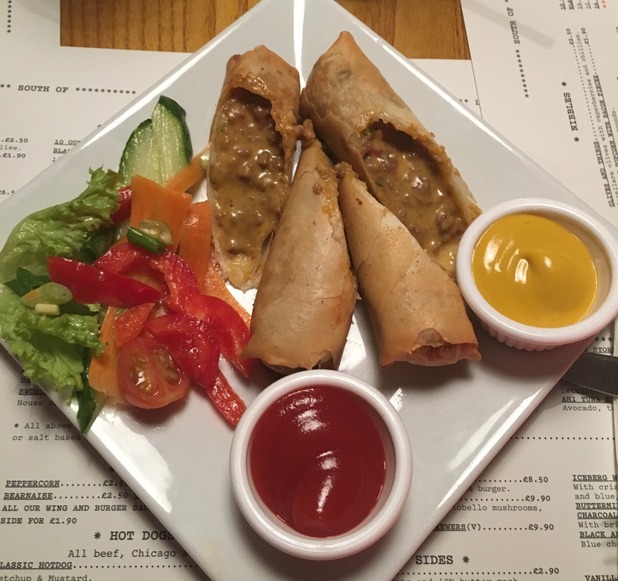 Honestly I could have eaten them all night, they were the best!
Happy Birthday Girls!!
Love Brooke xxx
For exclusive competitions and amazing prizes visit Reveal's Facebook page NOW!