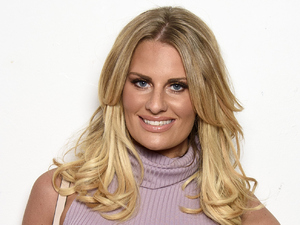 The Only Way Is Essex's Danielle Armstrong exclusively shares her views on the latest episode of I'm A Celebrity... Get Me Out Of Here!Episode 16
Our celebs wave good bye to Yvette as she crosses the bridge and a teary Jorgie admits she's ready to go home now. The exit of Yvette has made her realise she won't be laughing now in camp... Really, she didn't seem a bundle of laughs from what I've watched?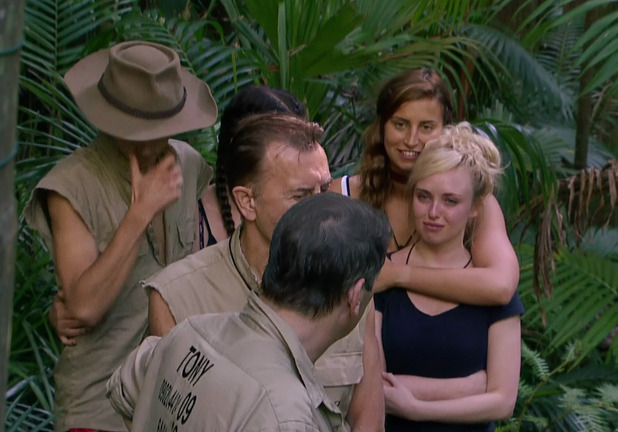 New camp leader, gorgeous George, is having a down day. I think having to be the mediator for his deputy Lady C is tough and he's struggling to give people orders...well, he is only 22 bless him! He takes a dip in the water with Ferne and has a little heart to heart on how he's feeling down and ready to leave. From past experience, when feeling down, Ferne is fantastic at listening and making things seem clearer. Ferne gives George a boost of confidence and makes him appreciate what a great opportunity he has...I'm so happy the public are getting to see this genuine sweet side to her!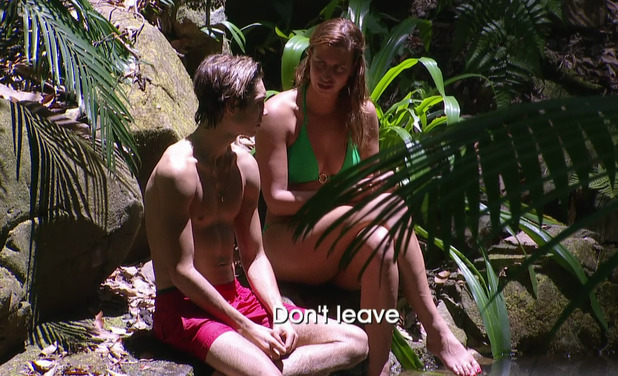 Vicky's hungry for a trial and thankfully everyone in camp thinks she will be the best girl for the challenge! We see Vicky facing a giant sized advent calendar, called Badvent Calender, where she has to put her hand through each door and retrieve a star... Of course, inside each door is a jungle surprise! Strapped to a harness and my girl is off like a shot making her way to the first door which revealed fish guts... Ew! She's struggling to work out what "anti clockwise" is, as Dec shouts out and the hardest part seems to be unscrewing the star, ha! In the next doors, she faces fat toads and thousands of flies whilst finding stars in pies. She's doing great! Crabs, snakes and rats, nothing scares this Geordie lass apart from the fact that she's "sweating her tits off" ha ha, I love this girl! Finally she does herself proud and gets all 9 stars - she smashed it!!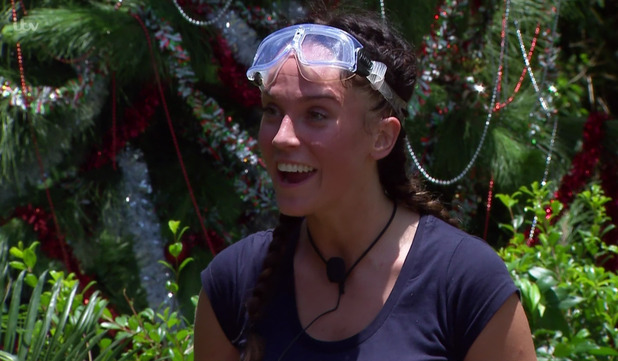 Kieron and Lady C are talking sports and I can't help but love this odd random friendship. Kieron begins to quiz Lady C on her sports knowledge and we learn she's aware of David Beckham, Tiger Woods (his ex-wife used her book to help her through their very public divorce) and she thinks Cristiano Ronaldo is "a gorgeous looking guy"... she wouldn't mind him as her toyboy, ha! I don't care what anyone says about Lady C, agree with her or not, she is by far the most fascinating women and I'd be sitting just like Kieron having conversations with her all day any day!
Lady C continues to entertain me as she slags off Duncan and does impressions of Tony, who apparently sounds like a "whining 14 year old girl". She was saying all this to Ferne who was happily cleaning her pots and pans! "The crashing boar "and "the vein old goat" are her new nicknames for Duncan and Tony, and Ferne finds her hilarious... I'm so hoping we can take Lady C down the Sugarhut for a night out in Essex, ha!
Jorgie and the Crashing Boar ...(oops, I mean Duncan) are up for the challenge to win a treat for camp! We see both celebs having to saw a tree to release the Dingo Dollars! It looks tough and I'm hoping poor Duncan doesn't pass out as he doesn't look the best right now. Eventually they hack the tree in half and the rope snaps inside releasing the bag of dollars. Marshmallows are the potential treat for our celeb campers but will they get the answer right? "What percentage of UK women prefer pillow talk or having sex: 10% or 22%?" The camp decide on 22%. They didn't get the dingo dollars all because Vicky and Ferne are prudes... They should have listened to Jorgie the little minx who said 10%.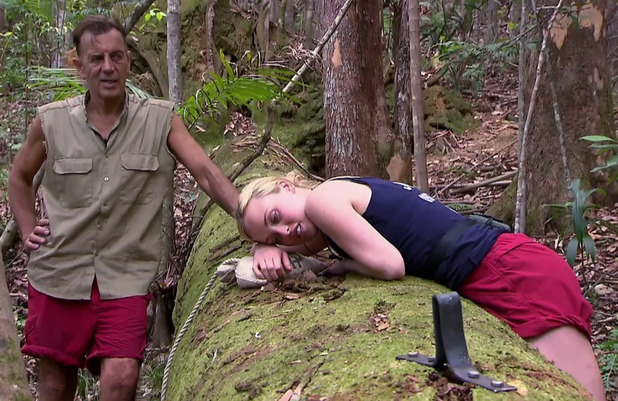 It's time to lose another campmate and it's between Tony and Chris, and the public decide that Chris should leave the jungle. He is so competitive, I bet he was devastated. I expected him to walk backwards over the bridge because we know how skilled he is at doing that and in his chat with Ant and Dec he is finally told that he said "purple" and not "Duncan" as he had claimed which made my girlie Ferne cry! I must say Chris doesn't seem at all apologetic about the whole incident but at least he's got his fight with Nigel Benn lined up - I can't wait to see Lady C in her hot pants as his ring girl, ha!
Danni xx
Try Reveal's digital edition on iPhone & iPad. Subscribe now & never miss an issue!
I'm A Celeb: who's left in the jungle?
Copyright: ITV