I'm A Celebrity...Get Me Out Of Here! has waved goodbye to Lady Colin Campbell following her decision to leave the jungle on medical grounds.
Having arrived in the jungle at the beginning of the series, 66-year-old socialite and author Lady C became a much-talked about campmate.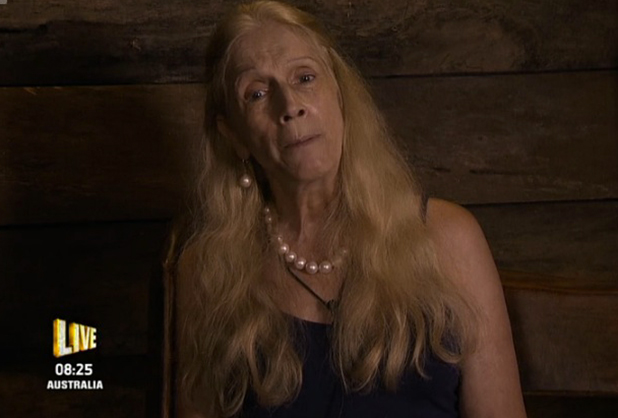 A few days in and some even called it the 'Lady C show'. While the Jamaican-born mother-of-two made for comedic viewing thanks to her brilliant one-liners, her outright stubbornness caused arguments in camp, and she soon became controversial for her insults as she clashed with her fellow celebrity campers.
Despite the controversy, we reckon Lady C and her jungle drama will be very much missed!
We count down some of her biggest, most-talked, controversial and funniest moments...
Lady C effortlessly eats her way through Bushtucker Trial, Disaster Chef...
Despite having to eat Spanish Vom-lette, which was served with crickets, roasted Pars-Lips (camel lips), which she called "al dente", Lady C breezed through her first eating trial. In fact, she did it with such poise and sophistication and used cutlery throughout the whole thing.
Duncan and Lady C erupt over tomato soup...
The pair disagreed over how best to distribute soup and it soon all kicked off. Lady C slammed Duncan: "There's no man who's tall enough or rich enough to cow me, so don't even think of starting. You're a mouse compared to what I'm used to."
Lady C flirts with Ant and Dec...
It was all getting very heated in the jungle as Lady C went for her Bushtucker Trial. Upon meeting Ant and Dec she began flirting with them, even
suggesting that they should have a threesome!
Lady C fumes at Tony Hadley and Chris Eubank for calling her the least hardworking campmate...
This is the first time we realised that Lady C really was going to stand her ground. Having been sent off on a challenge with Yvette for being the most laziest, Lady C refused to take part. "There is nothing in this world that would induce me to participate in something that is a complete injustice, I'm going back to camp," she raged. "I'm not prepared to have any part of it and the fact that these two lazy bums know that I've gone out of my way to feed them, their greedy guts and this is the reward of thanks with them casting us in this role, it's an outrage."
Then she gave Tony a few harsh words back in camp...
"Appreciation is a wonderful thing, and lack of it is very noticeable. You're a 55-year-old man and not figured out yet that everything has a consequence? Give me a break, what planet are you on?! When you were shovelling food down you the other morning, who do you think prepared it?"
When Lady C continued to slag off Tony and Duncan...
Speaking to Ferne, Lady C called them "two old egotistical men". She said Tony "doesn't have a brain in his head. He has absolutely no sense whatsoever and is relentlessly selfish. He's practically saying I'll give bl*w jobs if you vote for me. I mean, what a d*ck head. honestly."
Things erupt between Tony and Lady C big time over a beetle...
Lady C threw a beetle in the fire as it was near Kieron's bed. Tony called her "cruel", while Lady C said he was a "chippy oik and the lowest of the low" and the insults just got worse...
The day Lady C clashed with Chris...
Chris said there should be a punishment in place for the campers who didn't pull their weight in tasks. Lady C was not happy. "You must be a fool... You've overstepped the mark, you've been rude and impertinent and that's all their is to it."
When Yvette shouted at Lady C...
Tension is camp reached it's peak and Yvette simply had enough...
Lady C lets rip at Brian...
Tony and Jorgie refused to serve Lady C, Chris and Kieron dinner for a task. When everyone was back in camp, it all kicked off, and as Brian got involved, Lady C hit back with some harsh words: "Who the hell are you to speak about talking? You my dear, you have verbal diarrhoea, not only do you have verbal diarrhoea, you are so full of sh*t that if you ever took an enema you would disappear off the face of the earth without trace. Be careful who you take on dear baby boy, some people actually have sharper tongues than you, self-important little runt. Desperate for attention and can't get any."
Some phrases that only Lady C could deliver with such sophistication and bluntness at the same time...
"I don't indulge in the luxury of feeling when necessity requires that we meet a target. One just bucks up and does it."
"What kind of establishment are Ant and Dec running? Lousy cutlery, the chef serving. He ought to be told that you always serve from the left and clear from the right."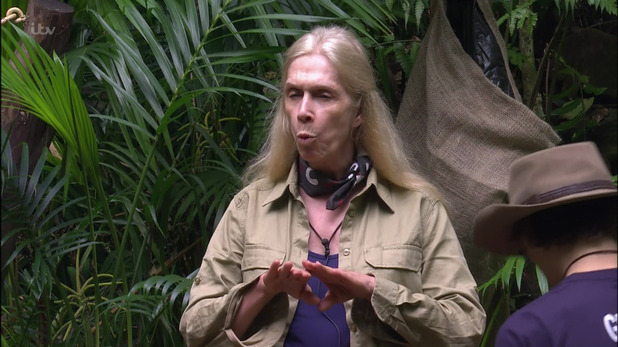 "The quality of the cutlery was enough to make you squirm it was so dreadful. I tell you when you're in the situation, you man up or woman up and that's all there is to it."
"Darling, I've got 5 tiaras, and turned down one of the richest men in the world."
"I couldn't give a flying f*ck what the public thinks of me."
Try Reveal's digital edition on iPhone & iPad. Subscribe now & never miss an issue!