Poor Kim Kardashian West is ill.
The heavily pregnant star took to Twitter last night to tell fans she was suffering in the final weeks before she gives birth.
Kim said: "37 weeks x sinus infection x flu = [crying face emoji]."
Aw. Poor Kim.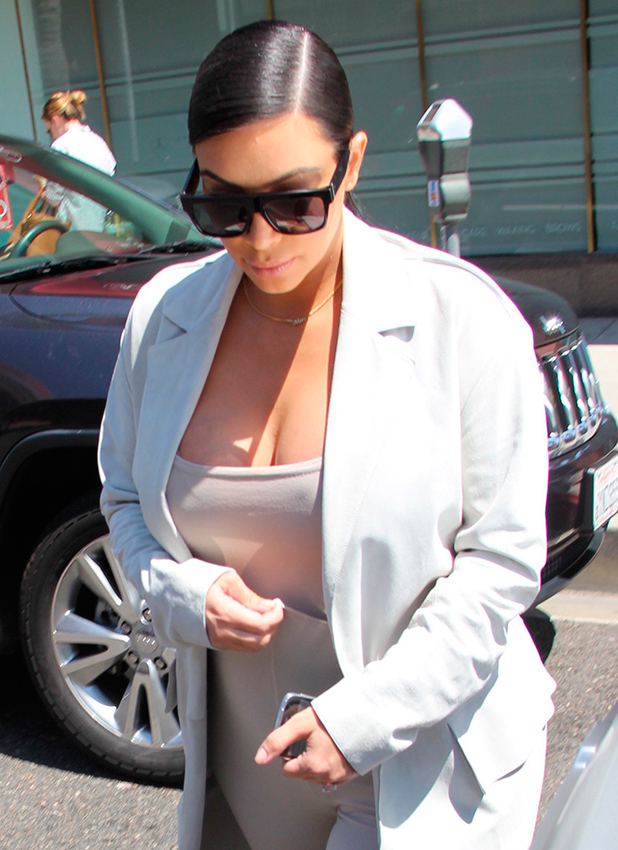 The
Keeping Up With The Kardashians
star is
due to give birth to her second child, a baby boy
, this month. And, like her first pregnancy, it hasn't been the easiest ride.
On the most recent episode of
Keeping Up With The Kardashians
, viewers saw the 35-year-old
warned she was at risk of diabetes
. She had gone to her doctor after returning from New Orleans with swollen limbs.
Thankfully, the tests came back negative, but Kim said it had been a wake up call that she needed to be healthier and look after herself – something her mum Kris Jenner, 60, has been urging her to do.
Kris has expressed concern that
Kim is putting too much stress on her body by eating sugary foods
and jetting around the world rather than putting her feet up.
Kim's pregnancy with daughter North, born June 2013, was not easy as she suffered pre-eclampsia, an early delivery and other health problems. She also spoke openly about her struggles to conceive and being diagnosed with placenta accrete which left a small hole in her uterus.
Speaking to
C Magazine
about her second pregnancy this year, she said: "They think I'll have placenta accreta again, so if the placenta grows a little bit deeper than it did last time, then they are prepared to have my uterus removed, which is a little scary for me. I think we're just gonna go day by day, see how overwhelming it is, and see how the delivery goes."
Keeping Up With The Kardashians
airs Sunday nights on E!
All you need to know about
Kim Kardashian
: