Brian Friedman has said I'm A Celebrity co-star Lady C is the worst person to live with, but he can't help being fascinated by her.
The
X Factor choreographer clashed with posh Lady C
during his time on the jungle, but towards the end, they
actually kissed and made up
, even arranging a date in China Town when they're both back in the UK!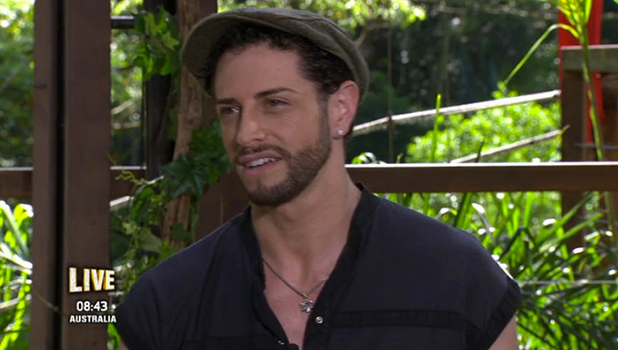 Speaking on
Get Me Out Of Here NOW!
last night, Brian said: "She's the worst person to live with but she's fascinating and from the second I met her I was intrigued by her. She has stories about anything and everything and the only time you don't like her is when she's coming after you.
"It happened to virtually everyone in there except for Kieran and George maybe. Everyone else she did come after at one point and you don't want to be on the opposite side of that as she is destructive."
He added: "Of course I'm going [to go for dinner with her]. Like I said, she's fascinating. I love her conversation and she's cool to be around."
Brian added in the interview that he was really missing everyone in camp, even if he's enjoying the luxuries of life back in the real world.
"Civilization is a shock when you come back into it. The food, everything. I ate five bags of crisps back to back yesterday and then I started to feel it and I had two coffees one in each hand and I felt jittery. It's tough acclimating. I am feeling better in my first real day out of the jungle.
"I miss the people in there, all of them. With your family you have arguments and get over them the next day. Being with people three weeks straight, it's kind of like family. When you have a fight with a sibling you end up making up I miss them."