Peter Andre has reportedly landed a role in Ricky Gervais' new The Office-based movie Life On The Road.
The 'Mysterious Girl' singer is said to have landed a part playing himself in the new David Brent film, which will follow the hapless office manager as he funds his very own musical tour.
A source told
The Mirror
: "It's his first part in a film. And while he will be playing himself and it's only a small cameo, it's given him a chance to have a go at acting."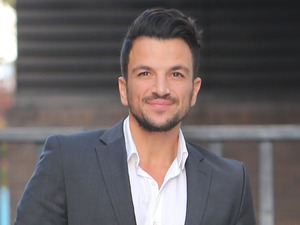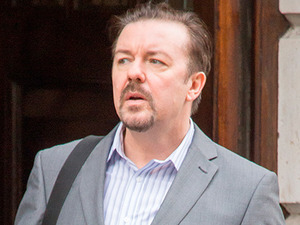 Life On The Road
catches up with Ricky's deluded David Brent post-
Office
. He's now a travelling salesman who harbours ambitions of rock superstardom… so much so, he decides to use part of his pension to fund a tour which is being filmed by the TV cameras once again.
He said earlier this year: "Just to be clear, I am not making an "Office" movie. I'm doing a documentary film about David Brent trying to be rock star. Just Sayin'."
BBC Films has also said: ""We find out what Brent is doing now and what's happened in the last 15 years since his redundancy from his beloved Wernham Hogg. He's a sales rep now, selling cleaning products up and down the country, but has never really give up on his dream of being a rock star.
"He thinks it'll be like Scorsese filming The Rolling Stones, but it turns out to be a 'where are they now' documentary. He has to take a few weeks off work and cash in a couple of pensions, because the session musicians in the band are costing him more than he's getting in ticket sales. Tragic."
We can't wait!