Lady C has been appointed deputy leader in the I'm A Celebrity camp, leading Tony to worry that she could pull strings and gain power over the campers.
On tonight's episode of the ITV show, viewers saw George being voted for by the public as the next camp leader, and he wasted no time in asking Lady Colin Campbell if she'd like to be his second in command.
It was actually Chris Eubank who made the suggestion, reasoning Lady C, at the age of 66, can't do as many tasks around camp, and as the deputy and camp leader can't do tasks, that works out well.
George agreed... but not everyone was happy.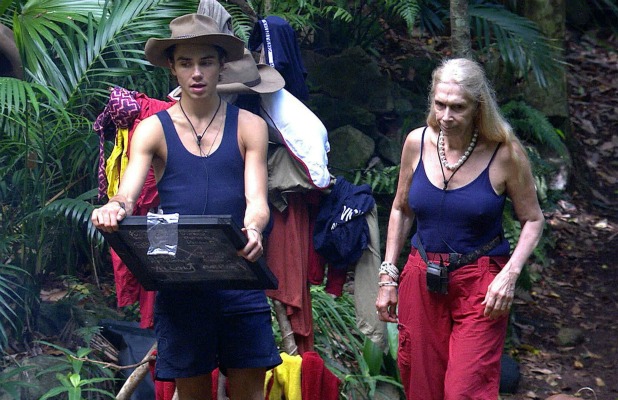 Yvette Fielding said: "I was really shocked when George said she should be the deputy, my inside was like oh for f**k's sake, it'll be a nightmare."
Duncan Bannatyne added: "We're having to live in this nightmare of Lady C manoeuvring over a period of time to get her own way – she is the most dishonest woman I have ever met."
Their worst nightmare appeared to come true when Lady C told George he needed to ensure that she was in charge when he wasn't around camp, presumably when he was off doing a trial - although she did insist she wouldn't use her position to take revenge on anyone she had disagreed with.
"I think you ought to make it clear that if for whatever reason you are called away, for the duration that I take over from you, I am going to be scrupulous in abiding by my responsibilities to each person as if I like them all. Such feelings I have for anyone, pro or con are put to one side," she said.
George agreed, and told the camp: "First of all, Lady C would like me to announce if in my absence and Lady C is in charge, she won't take anything that has happened in the past personally, so just be okay when she says to do stuff."
Tony, however, didn't seem convinced, saying: "George is a great lad but there is a distinct possibility as time goes on that she (Lady C) will be pulling his strings."