Lady C has rowed with Duncan Bannatyne over poo.
Yes. You read that right!
In tonight's episode of
I'm A Celebrity... Get Me Out Of Here!
, viewers saw 66-year-old Lady Colin Campbell become angry at Duncan for not cleaning with emu feces from near her bed in camp, despite Duncan being on cleaner duty.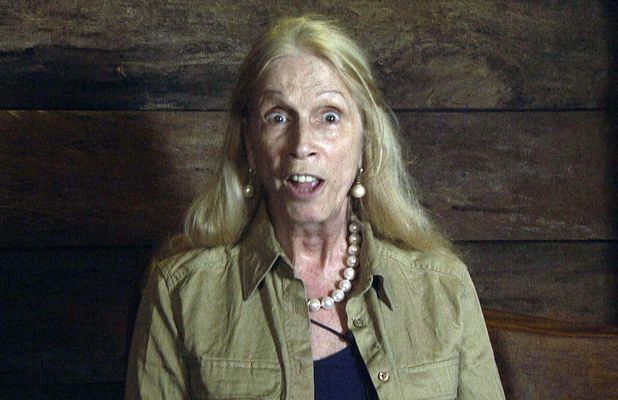 Lady C
declared: "That's diarrhoea poo, he needs to clean it up. Duncan dodges his duties at every point he knows there is a poo and has clearly ignored it and is lying down and unless that poo is cleaned up I want to leave this camp."
But when Vicky went to investigate she couldn't find the droppings.
Duncan then volunteered that nobody told him he needed to clean up emu excrement. Lady C disagreed, telling Vicky: "I was right here and he was told. I'm not arguing with him."
As you'd expect, Duncan countered that by saying: "She's a liar. Maybe an invisible person asked me to clean up invisible poo."
Camp peacemaker Kieron later summed up in the situation in the Bush Telegraph, saying: "Duncan probably didn't even know about the emu poo, he may have heard Lady C say it was disgusting but I didn't ask him to clear it up and neither did Lady C."
And Vicky simply said: "Two fully grown adults arguing over emu poo, get something else to worry about!"