Kim Kardashian West flew from Los Angeles to New Orleans to satisfy her pregnancy cravings.
On last night's episode of
Keeping Up With The Kardashians
over in the US, viewers saw Kim jetting across the country to indulge in some seriously tasty looking treats.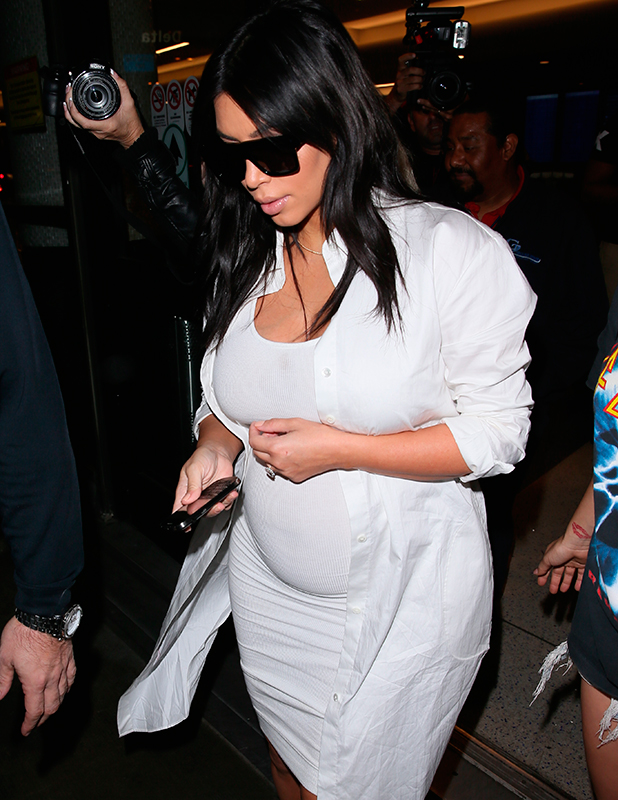 Kim explained: "I just kept on saying if I get pregnant again I am treating myself to a night of good meals. The food in New Orleans is so amazing. I've been doing so good, I work out all the time and I've been eating so healthy so I decided to go for it and fly across the country to satisfy my pregnancy cravings and I'm going to have a cheat day and eat whatever I want to eat."
We saw Kim ordering a double order of crab fingers at dinner, before heading off to have beignet for dessert – but they had to leave the restaurant because so many people tried to take her picture.
But back in Los Angeles, the star's mother
Kris Jenner expressed concern over Kim's eating habits
and whether she was stressing her body out by travelling.
"Do you remember what happened the last time you got all stressed out and you were eating sugary stuff?" said Kris. "You're eating beignets three times a day. I was in the kitchen this morning — you had your chef making the beignets because you brought home the beignet mix! You know what you are? You're like a closet eater. You need an ankle bracelet that goes every time you eat something bad."
Kim, however, replied: "I am way skinnier than last time. I am way healthier than last time [I was pregnant]."
The 35-year-old is due to give birth to her second child, a baby boy, in December. Her first child, daughter North, was born in June 2013.
Keeping Up With The Kardashians
airs Sunday nights on E!
All you need to know about
Kim Kardashian
: