Charlie and Vicky went on a date shortly after he split from long-time girlfriend Ferne, and Ferne later accused them of sleeping together, something which Charlie has said did happen but Vicky has never confirmed.
Despite a history, however, the two girls have become best mates in the jungle after both arriving late to the
I'm A Celebrity
camp in Australia.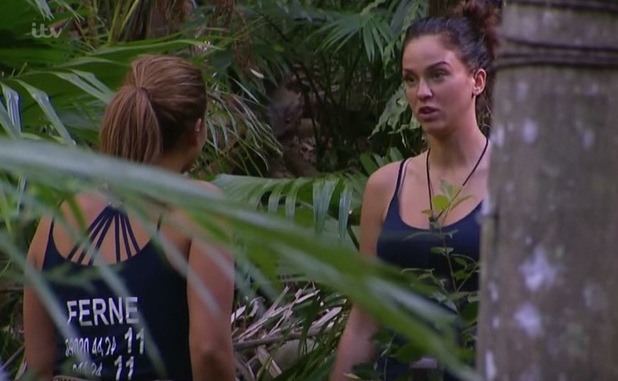 In an interview with the
Sunday People
, former Essex star Charlie said: "Watching them both share the jungle shower is definitely a bit strange. I keep expecting Ferne to ask Vicky what really happened with me and her.
"Knowing her, she'll be desperate to ask but unless it's been edited out it will only be a matter of time before she brings it up and she will kick off."
The fact Ferne and Vicky are getting on so well in the jungle comes as a bit of a surprise, given that
before the show started Vicky had declared
: "I feel as if she's quite bitter and I don't want any negativity in the camp. I just feel like every time I see her on the telly she is whinging about something or having a go at someone."
Ferne's
TOWIE
co-star Gemma Collins has also predicted Ferne may quiz Vicky, saying: "When Ferne gets a little bit bored she's gonna want to know what happened between her [Vicky] and Charlie. Apparently Vicky and Charlie got it on behind Ferne's back. When the cameras are going she'll get going, or she might just say forget it, it's in the past, let's move on."